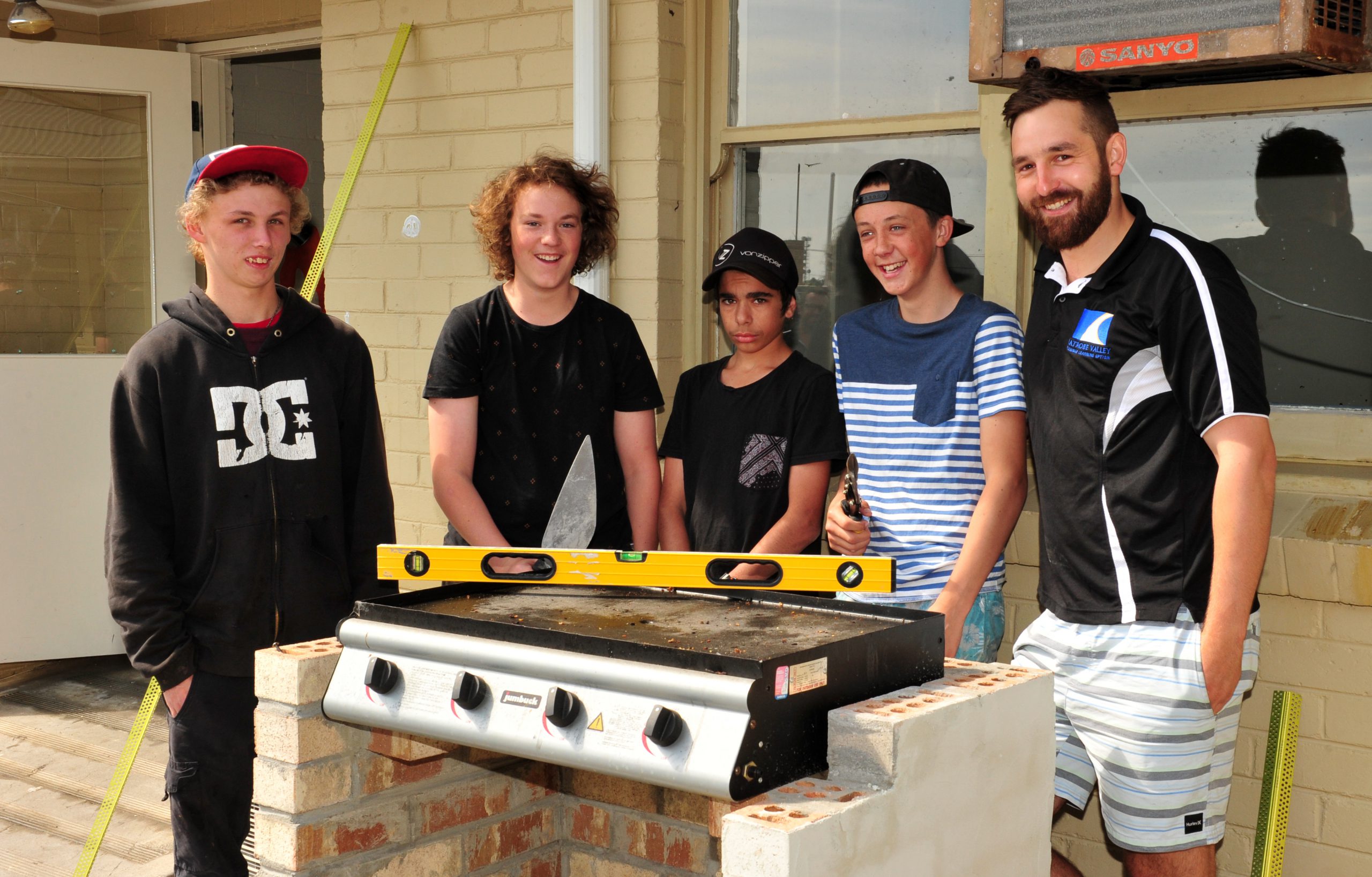 IN the mountainous Flinders Ranges, 10 Latrobe Valley teenagers trekked away their troubles one step at a time.
The disengaged youths, also students at Latrobe Valley Flexible Learning Option, were hiking 100 kilometres as part of an extensive eight-day program, Operation Flinders, aimed at developing personal attitudes and a sense of responsibility.
For students who once struggled to even attend school, the program's graduation ceremony, held on Wednesday, was an important milestone.
FLO principal Brett Pedlow said the program was no easy feat.
"(The students) said it was the hardest thing they had ever done, but also the greatest thing they've done," Mr Pedlow said.
"It was certainly a challenging environment and they did a fantastic job (on the program)."
Since returning from the program students have worked on a number of teambuilding activities with their newfound confidence, including the development of the school's barbecue.
"They built it together when they came back," Mr Pedlow said.
He said the students' teamwork skills had also greatly improved.
Operation Flinders chief executive John van Ruth said the Latrobe Valley students – the first from the area to participate in the program – did a great job.
"I've heard from their team leaders that they certainly got a lot out of it (the program)," Mr van Ruth said.
With Gippsland having one of the highest numbers of disengaged youths across Victoria, Mr van Ruth said the charity's partnership with the Latrobe Valley sponsors was extremely valuable and provided an opportunity for the region's youth to turn their lives around.
"All participants have come through the program with flying colours, despite some tough times," Mr van Ruth said.
"It's great to watch these young people really find themselves and start to see themselves in a much more positive light."
Other disengaged youths from the region will have the opportunity to participate in the program after a five-year sponsorship of the program in the Latrobe Valley was announced in August.