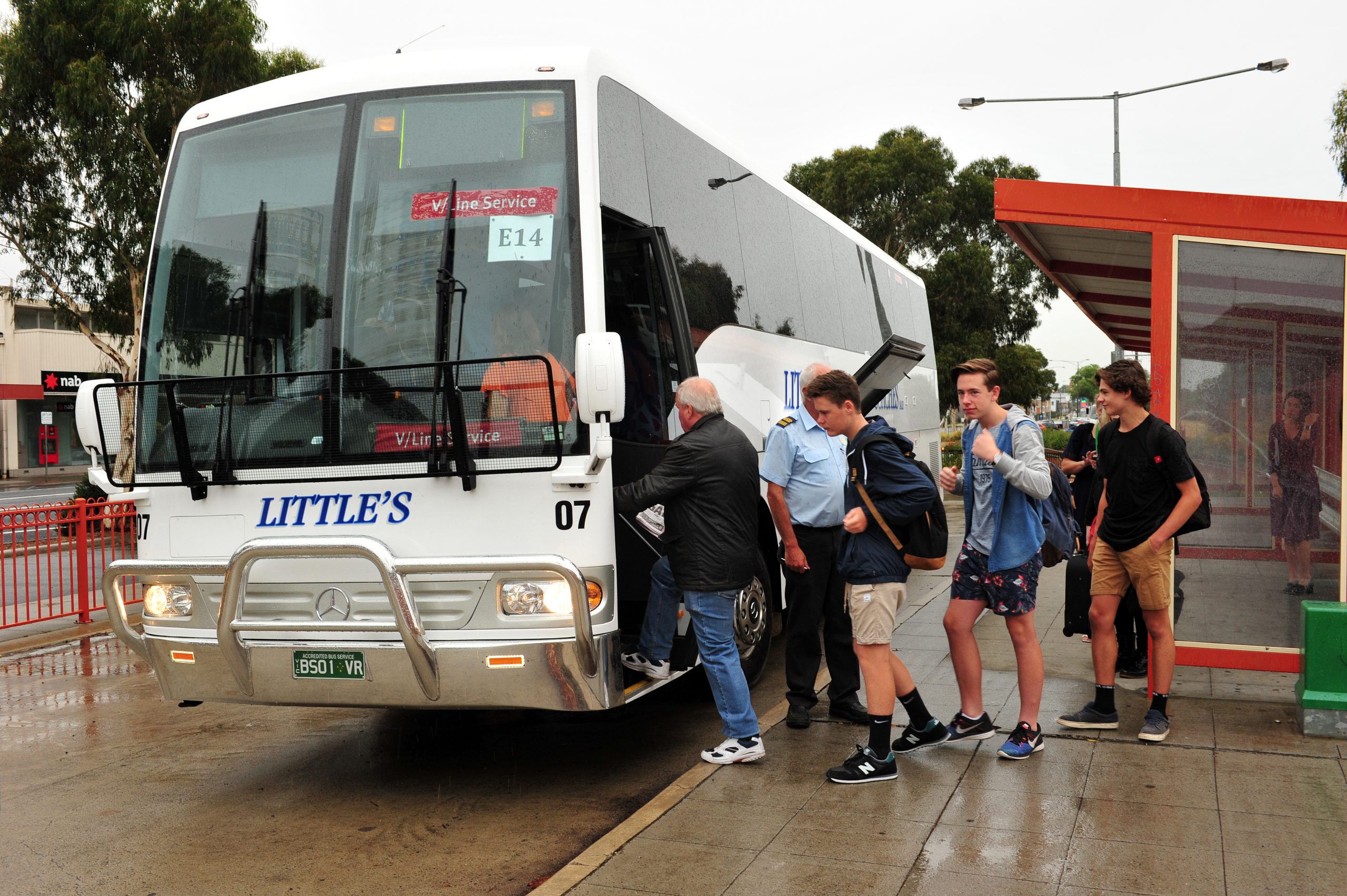 THE reputation of the Latrobe Valley and Gippsland towns such as Drouin and Warragul as "commutable" to Melbourne could be damaged following recent public transport disruptions.
Latrobe City Councillor Kellie O'Callaghan said it was not the first time the Gippsland line had encountered service incidents, such as line closure repairs west of Morwell, and noted ongoing overcrowding.
"People will start to think you can't live in Latrobe and work in Melbourne," Cr O'Callaghan said.
Cr O'Callaghan said she had two conversations with local residents who no longer felt they could be reliable employees at their jobs in Melbourne.
"We don't want the reputation of the region to be damaged, that it's too hard to get to and from the city. There's a much bigger picture under what's going on," she said.
Member for Morwell Russell Northe agreed the disruptions made it appear the region was not commutable.
He said the Gippsland line was the "poor cousin" of other regional counterparts, failing to attract billions of dollars contributed to other Victorian regional centres under the Regional Rail Link Project.
Mr Northe said the boom gate issue – banning all new VLocity trains between Pakenham and the city – had not been implemented on the Bendigo line, where staff had been placed at each crossing to ensure the safety of commuters and that gates were triggered as required.
There are 22 level crossings between Pakenham and the city, while Bendigo only has two.
However, the State Government intends to remove nine of the Gippsland level crossings as part of the Level Crossing Removal Project.
"Nobody wants to compromise safety, but when you hear of boom gate issues allegedly resolved in Bendigo by manual operation, why can't something like that not occur on the Gippsland line?" Mr Northe said.
Shadow Public Transport Minister David Hodgett said the government was encouraging people to move to regional Victoria, but had not given confidence in a reliable public transport system.
He said it also wasn't good enough for staff to man crossings on one line, but not Gippsland.
"We shouldn't have one set of rules for one region and not another. Why has there not been commitments for Traralgon, Geelong, and Ballarat? There have been 68 (train) cancellations today," Mr Hodgett said.
Committee for Gippsland chief executive Mary Aldred said she was collecting feedback from members to write to Public Transport Minister Jacinta Allan.
Ms Aldred said she knew of power station workers intending to travel to Melbourne were unable to make the current three-hour commute from Traralgon.
"We need to convey to government how this has affected residents, the community and businesses in the region," Ms Aldred said.
"It's absolutely important to say whenever we're talking about Gippsland that we do have a really strong transport infrastructure base and a part of that is relaying those concerns on behalf of residents."