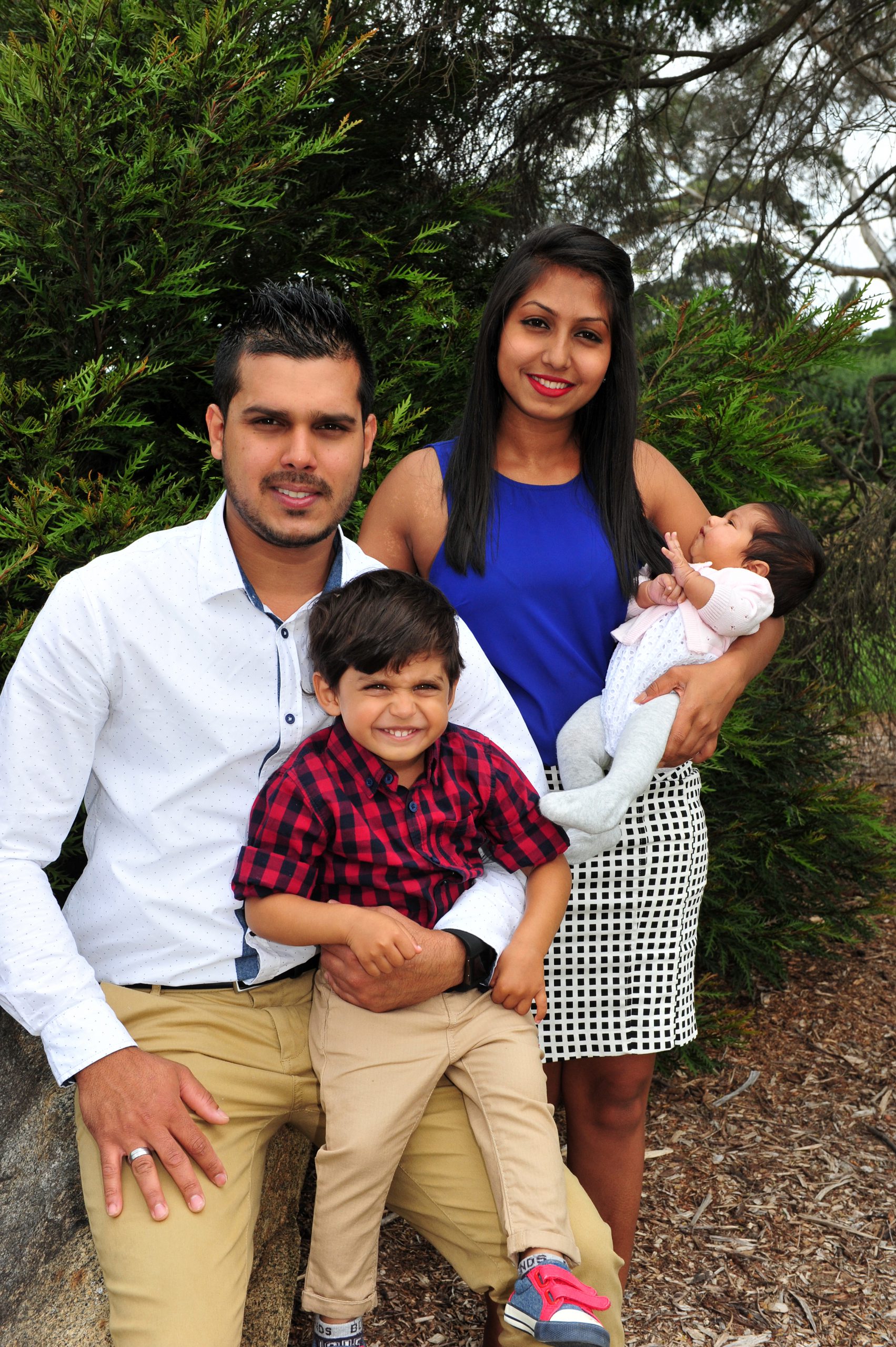 Three year-old Hayden Liam De Soysa was filled with excitement when he left his Morwell home thinking he was going to a children's party on Australia Day.
When Hayden arrived at Kernot Hall to join six other children on Tuesday the reason they were there may have meant more to the parents than the kids.
About 36 people, including seven children, from 16 different countries and cultural backgrounds became Australian citizens, marking a new chapter in their journey.
Hayden's mother, Maria Romanthi Fernando, said she decided to call Australia home after migrating as a student with husband Alex in 2010 from Sri Lanka.
"We fell in love with the country and we wanted to make this our permanent home," Ms Fernando said.
She said becoming a citizen on Australia Day meant a lot to her because she arrived to the country in the month of January.
"The most exciting part is I'll get to vote (from now on) because back in Sri Lanka I've never got a chance to vote," the mother-of-two, who gave birth to daughter Maleah Alexis five weeks ago, said.
"Being considered Australian means we now have a right to decide what happens in the country."
Latrobe City mayor Michael Rossiter congratulated the new citizens and said Australia Day provided an opportunity to celebrate diversity given the many cultural backgrounds represented in the Valley.
He said migrants contributed to the development of Australia and made the Valley a welcoming and inclusive community.
Federal Member for Gippsland Darren Chester, state members for Eastern Victoria Harriet Shing and Melina Bath, State Member for Morwell Russell Northe, Latrobe City councillors and Australia Day ambassadors John Forbes OAM and Dennis Banfield attended.
Other awards were presented people and groups for their outstanding contribution to the community.
The major Australia Day awards went to Don Di Fabrizio for Citizen of the Year, Maneesha Nambirajan for Young Citizen of the Year, Traralgon Neighbourhood Learning House for 'Remembering Gallipoli' for Community Event of the Year, and Gippsland Immigration Park Inc for Community Service of the Year.
Latrobe City's Australia Day Recognition Awards were given to Dr Michael Paolo Spisto as Adult Citizen, Bailey John Unthank for Young Citizen, Churchill and District Community Association (Churchill's 50th Anniversary) for Community Event of the Year, along with Sue Gill and Liz Young (50 Mile Morwell Farmers Market), Gerard Traynor, Morwell Free Store, Morwell Neighbourhood House and Learning Centre (Valley to Valley Project) all for Community Service of the Year.