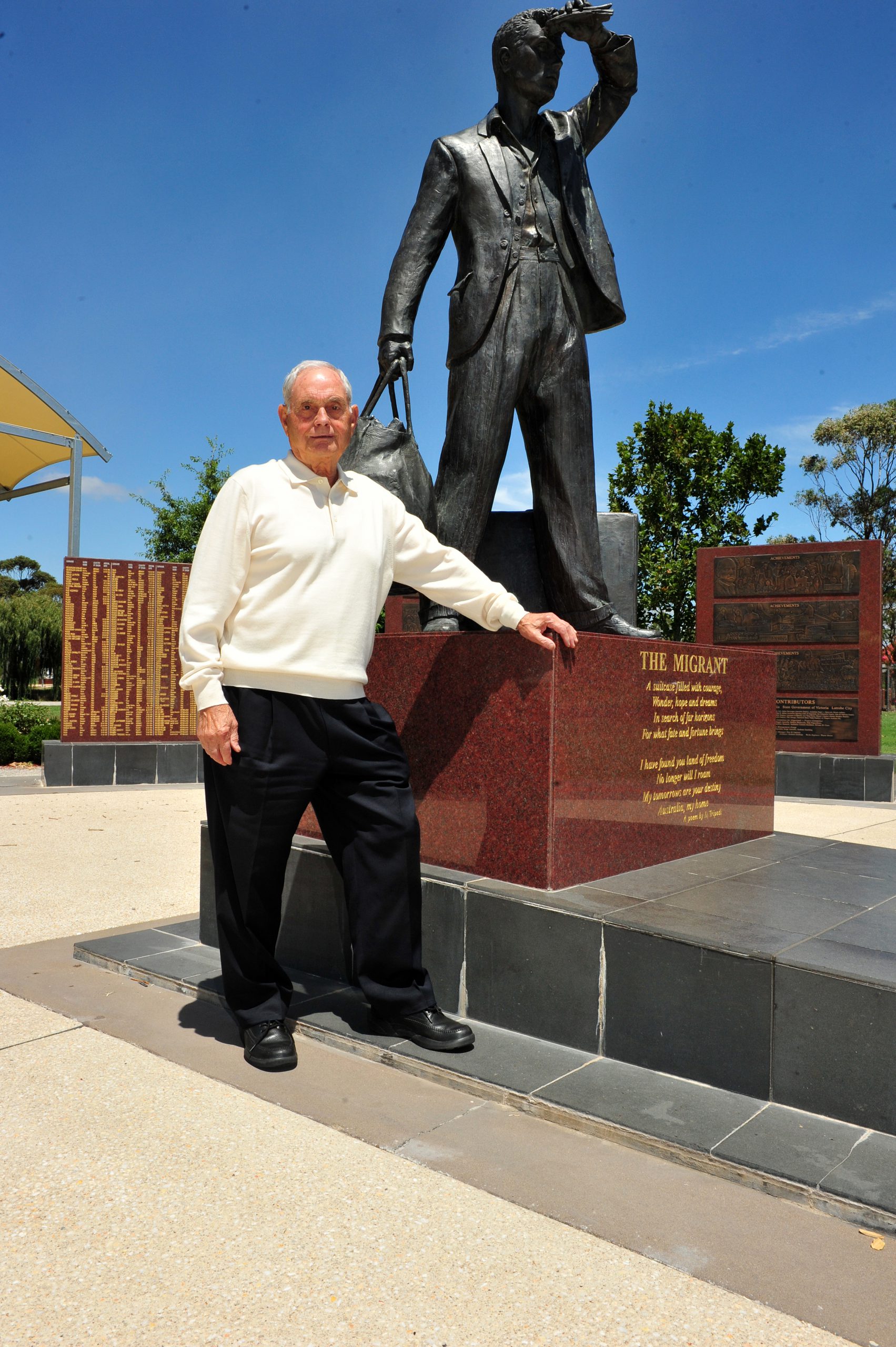 AS an immigrant who arrived from poverty-stricken Italy in the 1950s to become a successful Latrobe Valley businessman, Don Di Fabrizio knows all too well the opportunities Australia can provide.
"Australia gave me everything and that's why I've been giving something back wherever I can," Mr Di Fabrizio said.
For many his name will always be synonymous with local soccer – he was instrumental in taking the Morwell Falcons to the national stage – but Mr Di Fabrizio's contribution to the Latrobe Valley community extends far beyond the sport.
His hard work and vision, particularly with the Gippsland Immigration Park, were acknowledged with Latrobe City's Citizen of the Year award on Australia Day.
He's not a fan of all the fuss though.
Mr Di Fabrizio prefers to attribute much of the success of his projects to the various committees he has worked with.
"A lot of people contribute to success. I've worked with a lot of good committees, with Falcons I had a good committee and the same here (with Gippsland Imigration Park)," he said.
"We're all friends and we get together, we each know what we have to do and when we've got the time, we do it."
Mr Di Fabrizio has worked tirelessly behind the scenes to recognise Gippsland's migrant community and the region's broader history.
In the process the Kernot Lake and surrounding area in Morwell have been transformed into Gippsland Immigration Park, an award-winning tourism asset which includes the Immigration Wall of Recognition, a covered Piazza and the Gippsland Heritage Walk.
Mr Di Fabrizio, the committee's chair, said he always knew it would be embraced by the wider community.
"For me I just like to see people using it more and more, and this is happening. I think this is probably number one in Gippsland already," he said.
Another project Mr Di Fabrizio recently undertook to erect memorial gates and a fence to make Hazelwood Cemetery more secure is indicative of his willingness to help out, donating his time and resources to improve a community asset.
"For me it's nothing, I just do it because I want to do it," he added.