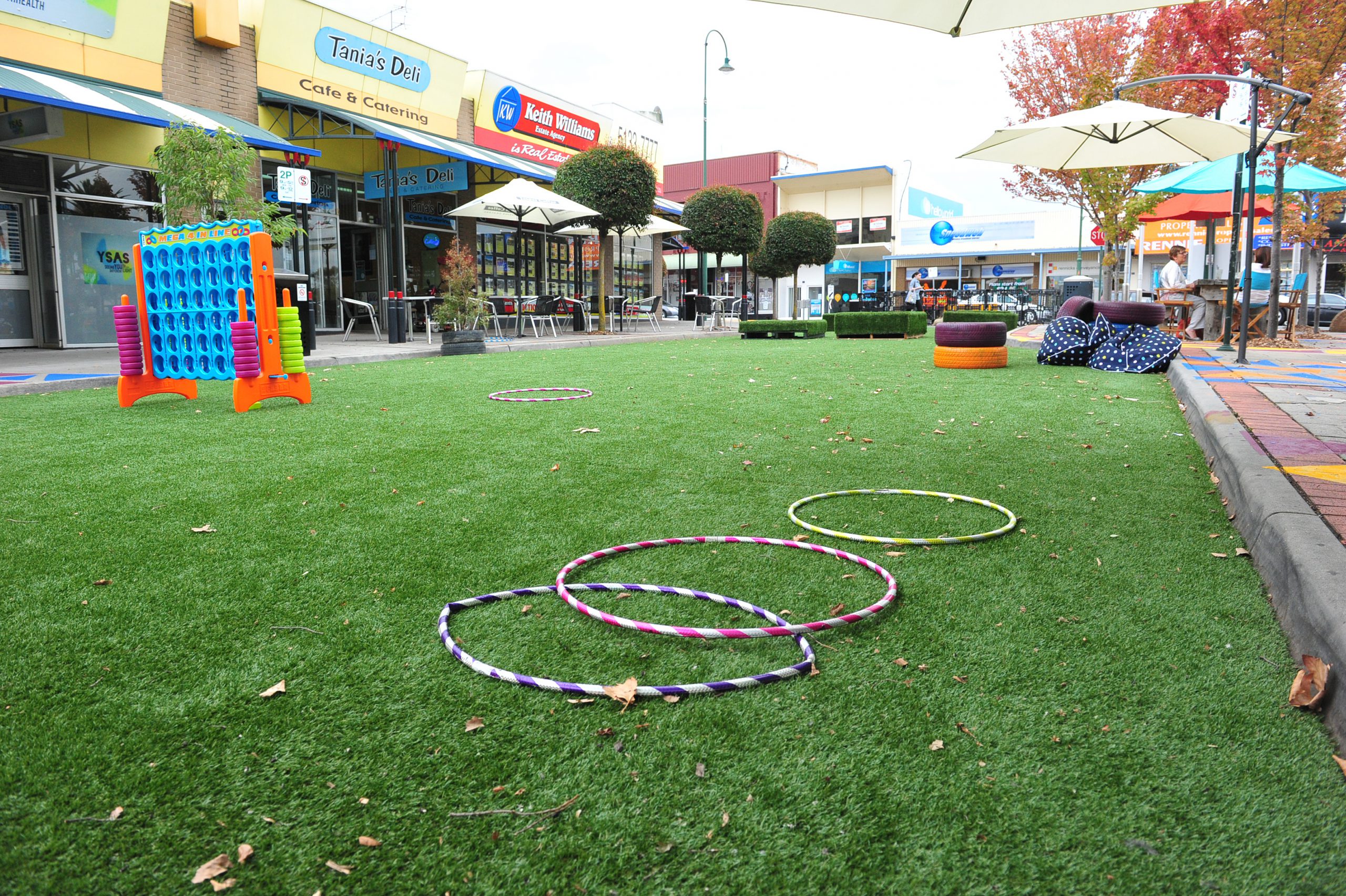 Have you ever thought of combining arts and exercise?
That is exactly what you will be asked to do at Morwell's Tarwin Street Pop-Up Park next month when a variety of musical groups come to town.
A five-piece jazz ensemble will encourage the audience to dance, learn a harmony and shake maracas.
A South African musician will share his journey to Australia with a story through drumming, the kalimba and song.
The Active Arts program – run in conjunction with VicHealth, the Arts Centre Melbourne and Latrobe City Council – will arrive in Morwell on Saturday.
Project coordinator Kyle Kremerskothen said the month-long program's aim was to encourage all ages and demographics to actively participate in the arts and physical activity.
"In general the program is very much an atmosphere of inclusivity and group, active participation," Mr Kremerskothen said.
"It's fun, light-hearted, unimpeded – it's about not being self-conscious."
At each of the four sessions, musicians will invite audiences to engage with their performances, be it through song-writing, singing or drumming their own beat.
Mr Kremerskothen said the artists were attuned to performing for diverse groups of people and were flexible enough to shape their performances on the day.
Encouraging all to join in, he said there were no consequences in taking part by dancing publicly or playing an instrument.
"It's about maybe taking a risk and doing some dancing or playing an instrument you may not have engaged with before," he said.
"It's about creating an environment for people to feel comfortable to do that.
"All the musical groups are really good at creating an environment and safe space for that to happen."
This is the inaugural program, with Latrobe City one of five Victorian councils to take part.
The free event will be held from 11am to 1pm in Tarwin Street, Morwell on Saturdays throughout April.
No bookings are required.
Saturday, 2 April, 11am to 1pm
All Day Fritz with special guest Anna GoGo.
People of all ages and abilities are invited to join interactive musicians All Day Fritz for a harmonious, musical free-for-all.
Saturday, 9 April, 11am to 1pm
Valanga Khoza: Out Of Africa.
Drum joyous rhythms and sing uplifting, South African chants with Valanga and Andrea Khoza.
Saturday, 16 April, 11am to 1pm
Nicky Bomba's interactive music workshop.
Create original sounds with Nicky and the band. People are encouraged to take their own voice, instruments and percussion to help celebrate music's influence on everyday life.
Saturday, 23 April, 11am to 1pm
Dig Deep and Massive Fam: Fresh Take.
Learn musical skills from emerging, young artists at the forefront of hip-hop's next generation with performance, song-writing and rap.