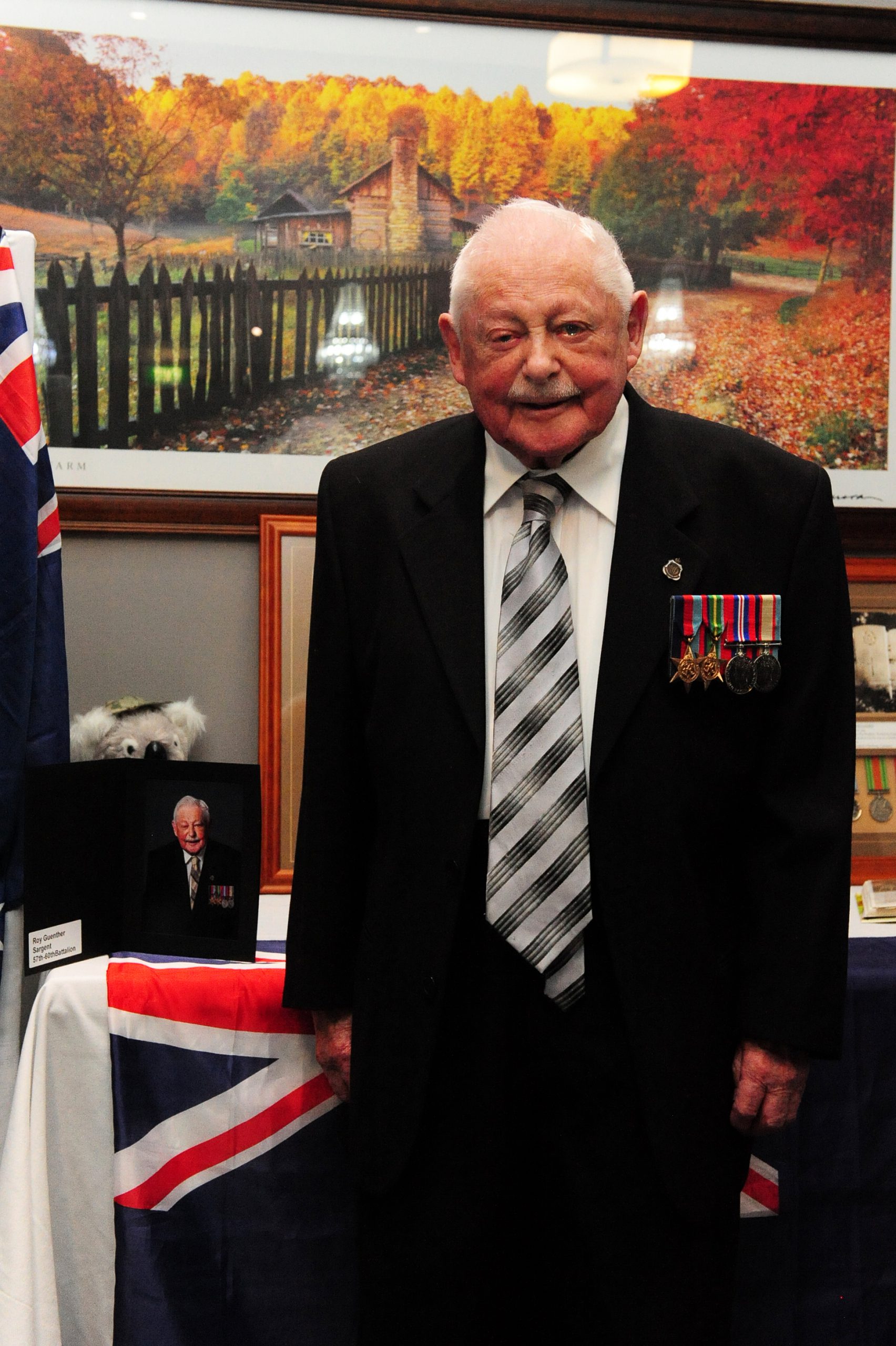 IN 1943 newlywed Roy Guenther didn't get much time to enjoy wedded bliss.
Instead, two days after his wedding he found himself headed to war.
Shipped to New Guinea for a year and a half then stationed in Bougainville for 20 months, Mr Guenther left his young wife, Florence, with her parents waiting for him to return.
Battling malaria three times and losing friends to sickness and injury, Mr Guenther said the emotional impact of war was even harder than the physical.
"I lost so many mates. One chap was going to go home to get married, but he never made it home. I still think of him often," he said.
As a sergeant he experienced guilt over the loss of members of his team, who he had formed close ties with.
"I had a couple of my chaps die on the side of me – it was terrible, just shocking," Mr Guenther said.
Despite witnessing the unimaginable, Mr Guenther can still find fond memories amongst the anguish. In the middle of a 100-bomber raid over Port Moresby Airfield, as part of the 57th/60th Battalion, Mr Guenther recalls being packed into a trench "like a tin of sardines".
"There were just so many of us squeezed in and then some guy yells out 'make room, I'm coming through' and dives in with us, but there was no room," he said.
A memory that brings a smile to his face is the time the Japanese set fire to his two-man tent.
"The Japanese set fire to the tent but they messed up and missed us. My mate gave them a good fist waving," Mr Guenther said.
Returning home in 1946 was a struggle for the veteran, and the impact of what he had seen, long-lasting.
"One night I woke up and had my wife around the neck, I thought she was a Japanese. It was hard, very hard," he said.
Now 97 and living at Margery Cole Residential Care Services, Mr Guenther spends Anzac Day remembering his fallen friends and cheering on his beloved Magpies in the annual AFL Anzac match.
"I had quite a lot of mates in the war and they're all gone. I still remember my time with them, which I'm glad about," he said.
"Every Anzac Day, I remember them all."