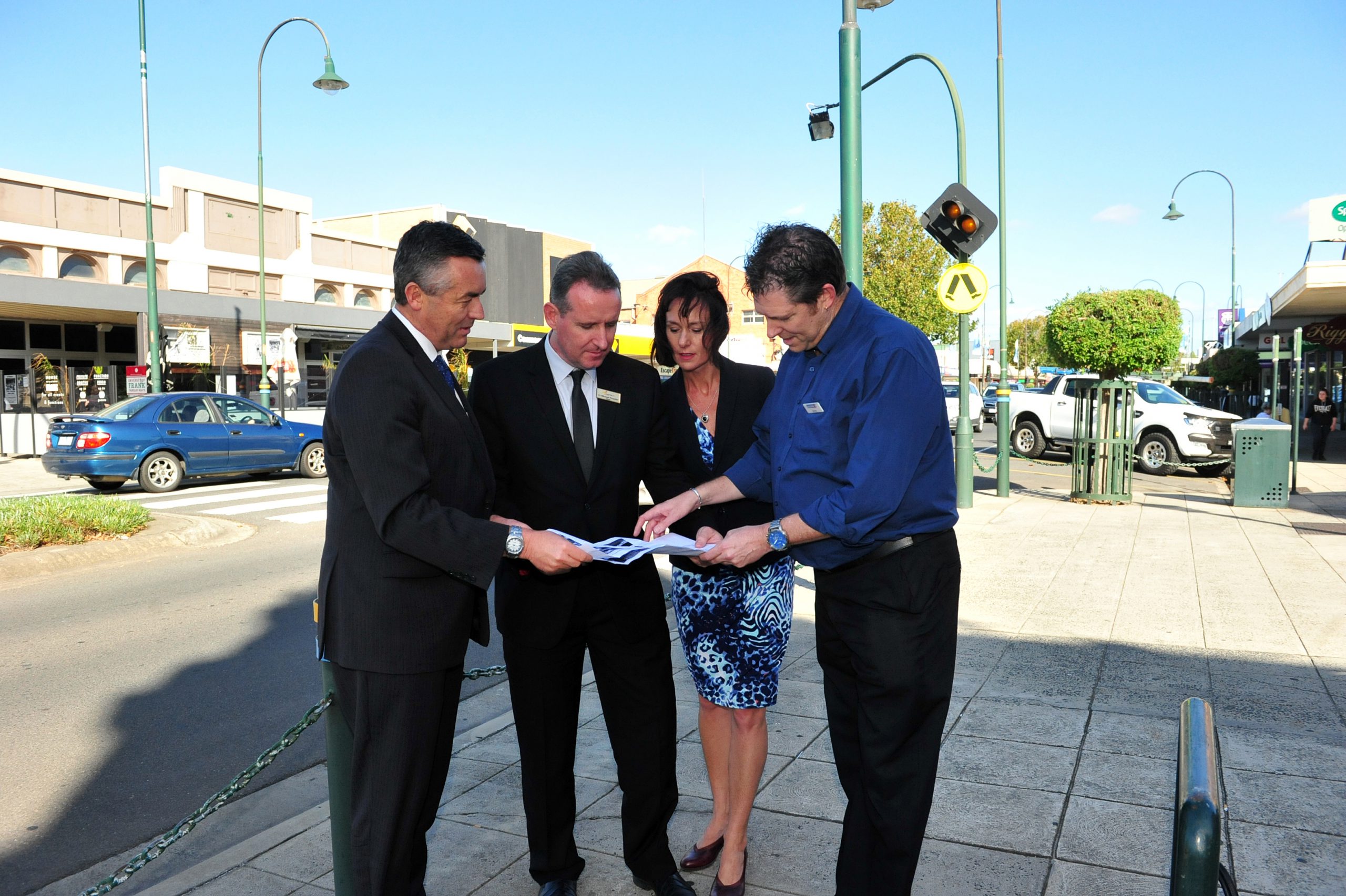 Drivers will need to slow to 40 kilometres an hour along Traralgon's Franklin Street after the completion of a $225,000 project aimed at improving road safety.
New flashing 'Give Way to Pedestrians' signage and upgraded street lighting will accompany the reduced speed limit as part of the works under the Federal Government's Black Spot Program.
That particular stretch of Franklin Street, from the Princes Highway to Grey Street, saw nine casualty crashes in the five-year period to 31 December 2013.
"Sadly, six of these crashes involved pedestrians," Latrobe City mayor Michael Rossiter said.
"The risk of death to pedestrians falls from over 80 per cent if hit at 50 kilometres per hour to less than 30 per cent if hit at 40 kilometres per hour.
"Safety on our roads is a priority."
Council has recorded an average usage of 7800 vehicles a day in the area, which makes up part of Traralgon's main activity centre.
Traralgon Chamber of Commerce president Darren Howe welcomed the funding, having witnessed near-crashes along the street daily.
"It's just late at night, early morning, 40km/h makes it safer – less people will die as a result of car accidents," Mr Howe said.
"I see a few near-crashes everyday. I haven't seen a serious one for three or four years, but you know they're there. You hear about them.
"Take care, embrace the changes; there's going to be a bit of inconvenience while they're happening, but it'll all be worthwhile once it's finished."
Councillor Rossiter, also chair of the Traralgon Central Business District Safety Committee, foresees a positive impact on the road's safety due to the works.
He said the higher wattage lighting to be installed as part of the project would allow for better vision at night for road users.
"This is particularly important at the Seymour Street intersection where at least two crashes have occurred at night," Cr Rossiter said.
Federal Infrastructure and Transport Minister Darren Chester announced the funding in a visit to the region on Friday.
The works on Franklin Street are expected to be completed by mid-2016.