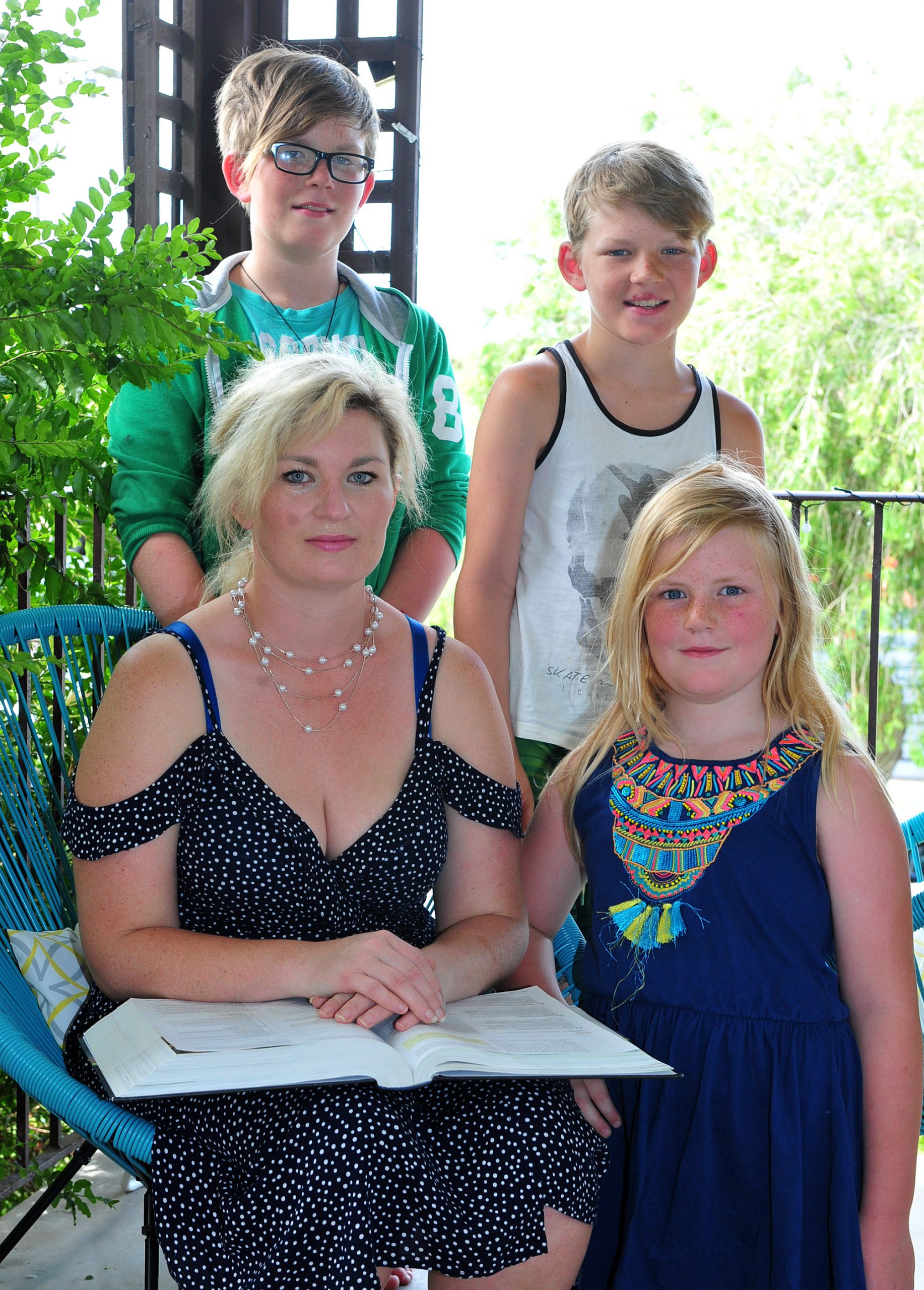 Related coverage: Students snubbed: Gippsland-taught graduates given cold shoulder by medical school
Churchill mother of three Chantal Doward will next week take a huge step towards her dream of becoming a doctor, commencing a Bachelor of Medicine and Bachelor of Surgery at Deakin University in Geelong.
It's the second uni offer she's received to study medicine. Chantal had the opportunity to study at the University of Wollongong in the previous year's intake, but family reasons meant she couldn't make the move to New South Wales.
"I can get into two medical schools except the one that's two minutes down the road," Chantal told The Express.
She was denied entry to Monash University's Gippsland medical school as the units she studied during her Bachelor of Medical Bioscience at Monash Gippsland were no longer considered appropriate prerequisites to study medicine.
Chantal now faces having to uproot her children from their home to be with her while she studies at Deakin.
Initially, they will stay with family in the Latrobe Valley, while she gets settled.
"It's a huge expectation for the children to not have their parent there," Chantal said.
"In an ideal world I wouldn't have to move and I could study and practice in my community.
"I've got roots here, I've got support networks here."
Chantal's Medical Bioscience degree takes pride-of-place in her living room. She said she could not have spoken highly enough of Monash after graduating.
"I just thought it was the best environment to be in," she said.
"I loved that you could go up to anybody and they would help you. We just had a community there.
"It felt like you'd have that flow-over into the med school and then it would be a bunch of community-minded doctors that want to be here."
But after being denied the opportunity to study medicine locally, she said she couldn't even look at her Monash-branded 'hoodie' – a loved keepsake of so many alumni.
In 2015, Chantal applied for graduate positions in medicine through the Graduate Entry Medical School Admissions System process. Monash University was her first preference of six and she secured an interview there.
She received and accepted an offer from her fourth preference, the University of Wollongong. Chantal's understanding of the GEMSAS process was that she could accept the offer and wait to hear whether she had secured her first preference or a place at another Victorian university in subsequent rounds.
But her acceptance in fact meant she was eliminated from the pool of contenders for her other preferred universities.
When family circumstances meant Chantal could not move to NSW to attend the University of Wollongong, she prepared to go through the GEMSAS process again for the 2017 intake.
But by then, Monash had removed itself from the GEMSAS process.
Chantal applied to the university directly, appealing for special consideration, but was declined on the basis she did not have the minimum number of prerequisite units required.
But her dream of studying medicine was not lost. Chantal got an offer from Deakin through the GEMSAS process.
"I finally got the course content," she said on Tuesday.
"I met up with one of the girls in the course and it just feels real now, we're going to be doctors.
"We're going to start this journey and it's huge."