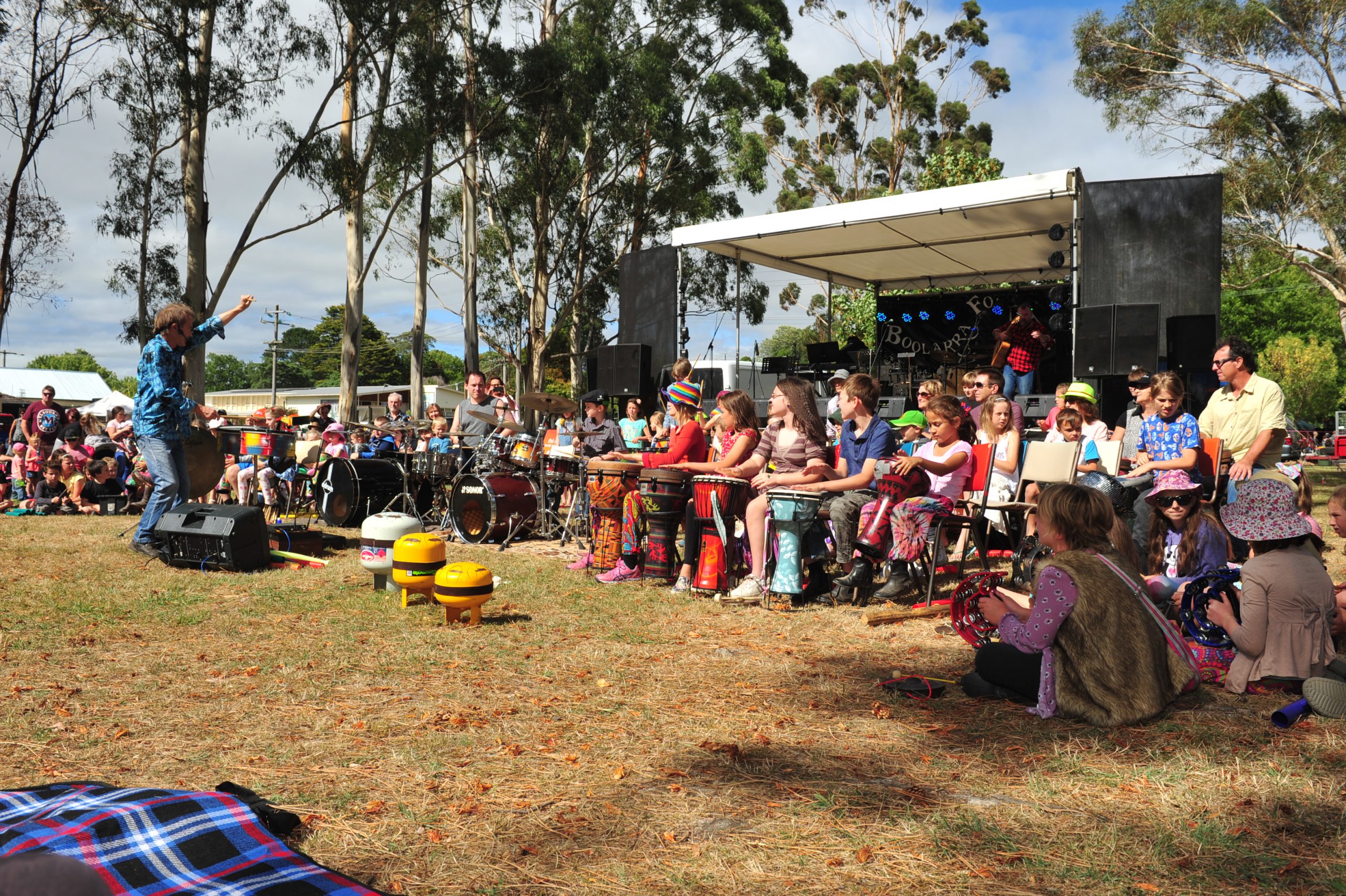 Organisers have declared this year's Boolarra Folk Festival a huge success.
Near perfect weather greeted more than 8000 people who converged on the town for the award winning music and culture event.
"It was absolutely fantastic," organising committee member Ray Stewart said.
"Everything ran like clockwork, the music was really, really good.
"We're not sure we can get it any better than what it is."
Attendees were treated to music, food, crafts and festivities, with many camping in the town for the weekend.
The music got started Friday with three acts on show at arc Yinnar.
On Saturday, local and visiting musicians took the stage and there were more than 100 market stalls across the town's parks.
The party really got started that evening, with the Boolarra Hotel overflowing.
"I've never seen a bigger crowd at the hotel," Mr Stewart said.
The event was still rocking Sunday, with more music at the hotel.
He said there were no issues and a great environment throughout the event.
"Everyone was so well behaved and we had a lot of families," Mr Stewart said.
"We had no issues, no problems, it's a really family-friendly event."