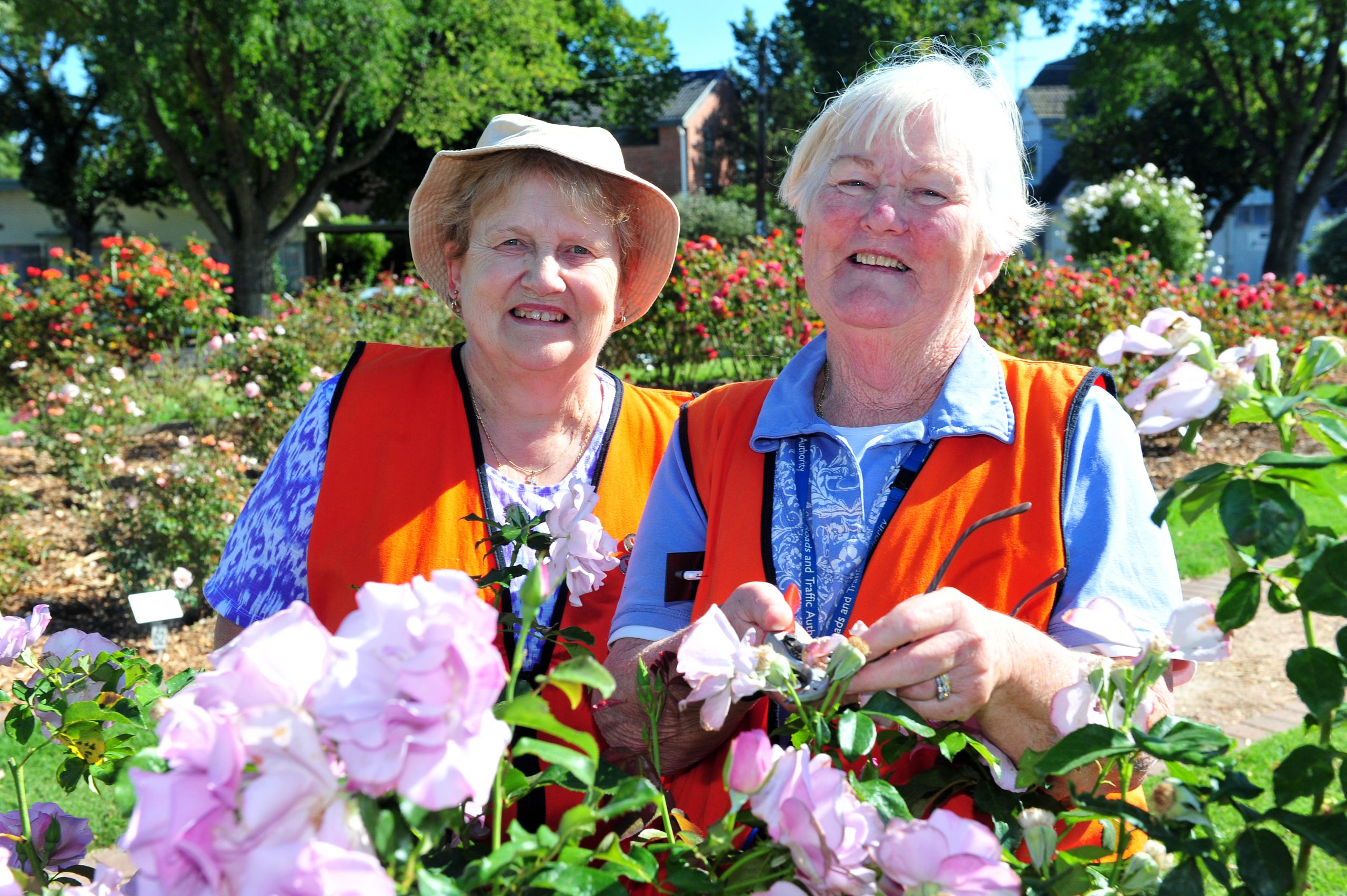 CREATED around the time of State Electricity Commission privatisation, Morwell's Centenary Rose Garden has stood the test of time as one of the true wonders of the Latrobe Valley.
Later this year, the iconic treasure will celebrate its 25th anniversary and the community group that maintains the garden is calling on new volunteers to jump on board and reap the benefits.
Friends of the Garden chairperson Del Matthews said the rose garden had an interesting history.
"The rose garden itself was originally part of the (train) line to Mirboo North. That train closed in the mid-to-late 1970s and the site became Norman Sharpe Reserve," Mrs Matthews said.
"Many of the oldies would remember Norman as the owner of 'Sharpe's Emporium" which used to sell absolutely everything you could possibly imagine.
"From there, the idea of a rose garden came from former (Morwell Shire) Councillor Martin Hill after visiting a garden at Cowra in 1991. He suggested that a rose garden to celebrate the centenary of Morwell would be a wonderful idea."
Mrs Matthews, a recipient of the country's most prestigious rose accolade, the National Rose Society of Australia's Australian Rose Award, said the garden had brought happiness to many people in Morwell but admitted it's had some controversy.
"One of the power companies wanted to erect a power pole right in the middle of our heritage rose garden with a clear diameter around the pole," Mrs Matthews said.
"It devastated all of us to think (the power company) could come in here and plonk this monstrosity in our garden.
"We went to council and wrote to the head of the power company, explained our position and they decided to back off . It was a lovely gesture."
Mrs Matthews said during the time of Hazelwood power station's open cut mine fire, rose garden volunteers continued to turn up and "work their magic".
"They wore masks and got on with it," she said.
"It was incredible to see people that were so committed to their garden; they came to look after it anyway."
The garden has more than 3500 roses, including some breeds dating back to the 1830s.
"We've got hybrid teas, floribundas, heritage roses, David Austins, climbers, ramblers, weepers and species – there's more than 100 beds of roses," Mrs Matthews said.
Friends of the Garden secretary Pat Claassens said the group was on the lookout for new members to join.
"We allocate a couple of beds to every volunteer. They come because they need to look after their bed, it gives them that kind of ownership but we've got more beds than we've got volunteers at the moment," Ms Claassens said.
"Volunteers will start off working with somebody who will teach you everything you need to know and feel comfortable to work on your own and it's not just about working in the garden.
"We have social days and visit other gardens once a month, have educational nights, dinners in the club rooms and people don't have to know anything roses – we will teach you."
The Friends of the Garden will celebrate the icon's anniversary in November and intends to open a time capsule from 1992 sponsored by The Express.
"We hope to open it, have a look inside, put some modern-day objects into the capsule and bury it again. It'll be an exciting day," Mrs Matthews said.
For more information or to register interest in volunteering with Friends of the Garden phone Pat Claassens on 0434 958 962 or visit morwellrosegarden.com.au