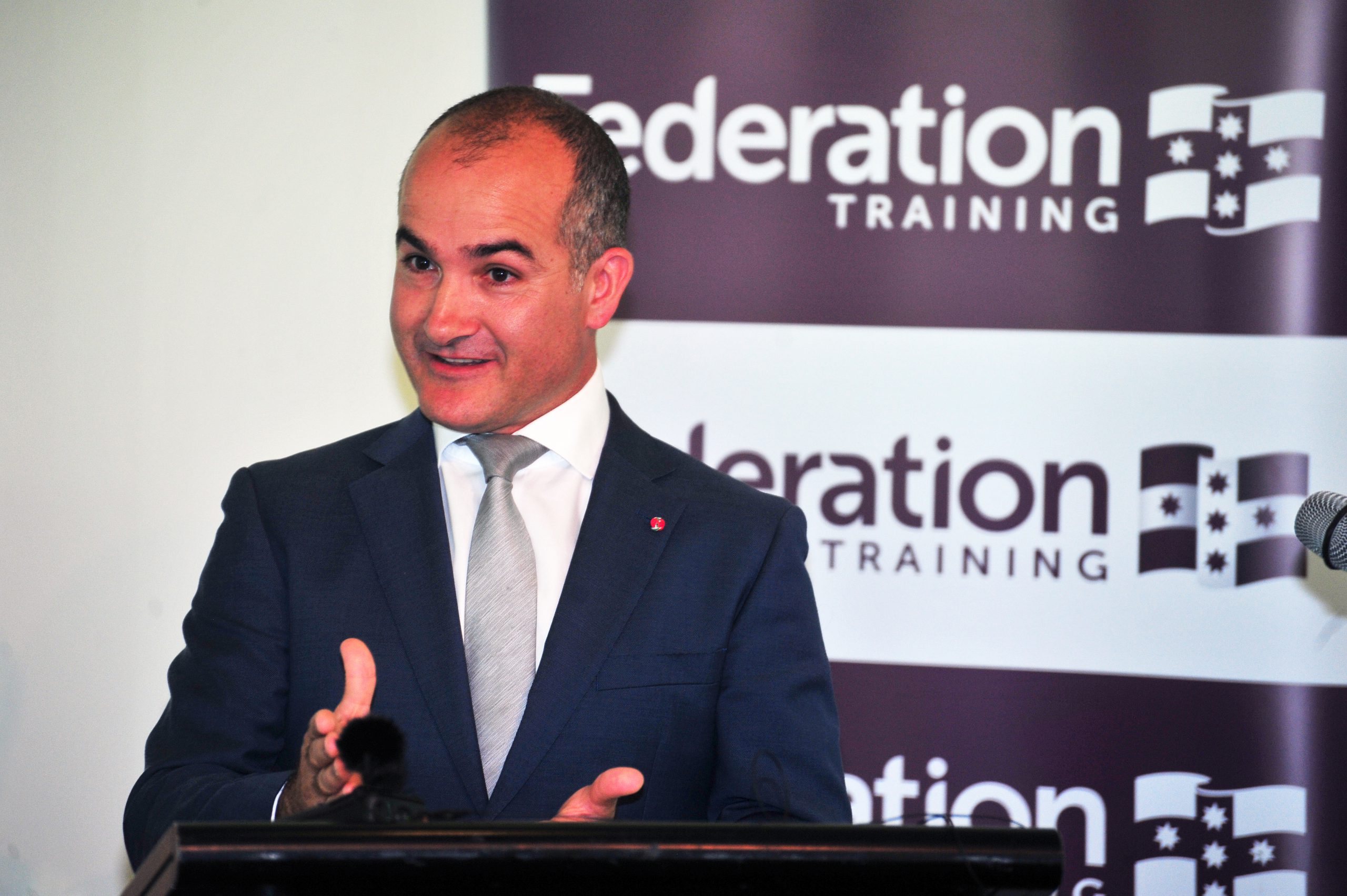 A NEW tech school to be built in Morwell will specialise in areas such as health, new energy and advanced manufacturing in a bid to capitalise on the region's traditional strengths.
Plans for the Gippsland Tech School, which is expected to be built by February next year, were unveiled at Federation Training's Morwell campus by Deputy Premier and Education Minister James Merlino.
The Gippsland Tech School will cost up to $6.46 million and be based at the TAFE's Morwell campus.
Eight Gippsland schools will participate in the project, meaning students will take classes at the tech school while maintaining their enrolment at their existing institution.
Mr Merlino said the school would establish links with local industry with the intention of helping retain young people in the region.
"The important thing here… for the tech schools to work, they've got to be relevant to the region that they're in," he said.
"That's why the focus of the Gippsland Tech School will be on food and fibre, on health, on advanced manufacturing and new energy, providing those opportunities, those skills and the pathway to employment.
"It will now go out to tender, builders will be appointed in May and we will open this brand new facility early next year."
The Gippsland Tech School is one of 10 announced by the State Government in its 2016-17 budget, with the first to open in the Yarra Ranges next month.
In addition to strong links with industry, the schools will use leading-edge technology and innovative education programs to help provide students with the skills and training they need for the future.
Member for Eastern Victoria and Gippsland Tech School committee co-chair Harriet Shing said local industry had already developed an interest in the project.
"We've got a number of industry bodies which have approached and had discussions with the tech school committee as well as with the schools who are behind the scenes," Ms Shing said.
"The Valley has been working intensively on developing a tech school in terms of what the curriculum offering will be, the way in which we can partner with the local schools that have been involved and the ways we can really create those connections with industry."