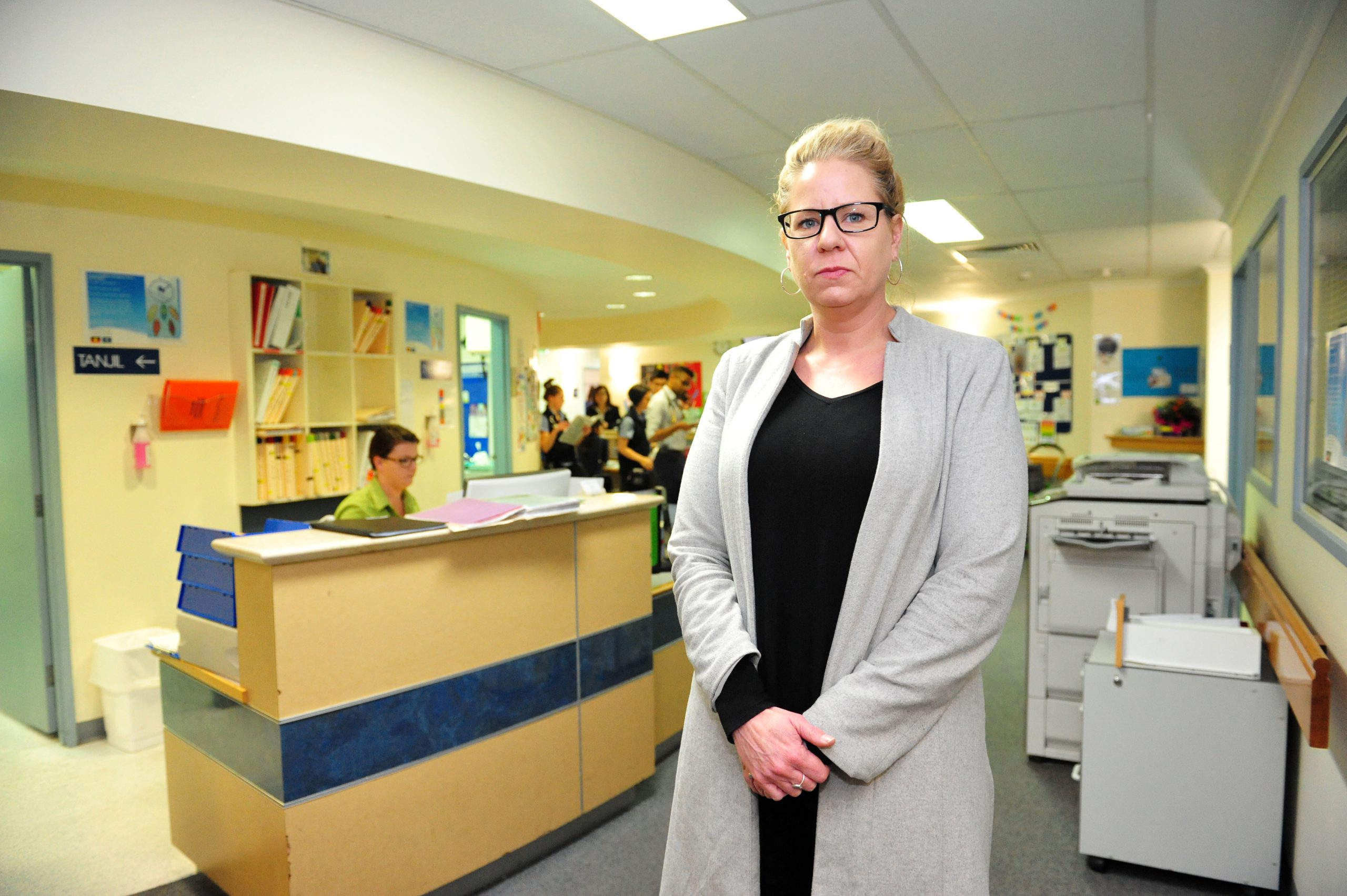 Being yelled at, spat on, kicked, punched and their family threatened.
This is the sort of behaviour Latrobe Regional Hospital staff have reported experiencing while on the job.
There were 426 incidents of occupational violence at the hospital in the 2016/17 financial year, up from 352 the previous year.
Now, a special working group set up to address these issues at the local health service is asking the community to do its part to label violence against staff unacceptable.
"You don't want your staff to come to work with the fear of being injured or assaulted or worse, fatally injured because of their job. It's just not okay," Latrobe Regional Hospital's executive director of mental health Cayte Hoppner told The Express.
Ms Hoppner chairs the hospital's Occupational Violence and Aggression Working Group, established in 2013 to address workplace violence through the training of staff and raising awareness in the broader community.
The latest LRH figures come amid a WorkSafe Victoria campaign against violence and aggression in the healthcare sector, which states up to 95 per cent of the state's healthcare workers have experienced verbal or physical assault.
Ms Hoppner said the toll on hospital workers who experienced occupational violence included time off work and even leaving the profession for good.
"Some people are injured, so there are physical scars of that," Ms Hoppner said.
"But the psychological and emotional trauma for people makes it really hard for them to come and do their jobs and that has an impact on financial situations and relationships at home.
"For us it's about how we support our staff and ensure they've got access to supports and psychological supports for their own wellbeing."
Incidents are, however, believed to be underreported.
"People become complacent and they just think it's part of the job and they also think 'if I say anything, nothing will happen, so what's the point?' You hear that a lot," Ms Hoppner said.
"The working group are really trying to work with the senior managers and the staff around changing that culture."
The emergency department, mental health unit, aged care unit and some medical surgical wards are the key areas where violence by patients and their families occurs at LRH, Ms Hoppner said.
She said cognitive impairment, dementia, alcohol and drugs, frustration with wait times and fears around using the health system could all be factors in incidents.
Ms Hoppner said many incidents occurred because of a communication breakdown.
"If there's an issue, let us know so that we can help resolve it because we have to work in partnership together to address the issue," she said.
Mandatory training for staff is now in place at the hospital, to help them understand why aggression happens and de-escalate situations.
For those in higher risk areas of LRH, there is more intensive training.
But Ms Hoppner said change needed to occur not just within the health service.
"It's actually a broader community issue where we all have to say 'that's not acceptable' for people to come to work and be assaulted," she said.
"We're providing your care and treatment, but we need to be able to be safe and not be fearful of coming to work to do that."
WorkSafe's executive director of health and safety Marnie Williams said Victoria's frontline workers including police, teachers, call centre staff and any worker who dealt with members of the public under potentially stressful situations were at risk of occupational violence and aggression.
She said the healthcare sector was one of those most at risk and everybody played a role in making change.
"Employers must work towards preventing incidents of violence in the workplace by ensuring effective systems are in place to identify and control the risks," Ms Wlliams said.
"The community must respect the role that frontline workers perform under often very difficult circumstances and support them.
"And workers need to report aggressive and violent behaviour so that together we can work towards reducing these incidents and stop it happening."
For more information about the WorkSafe campaign, visit worksafe.vic.gov.au/itsneverok