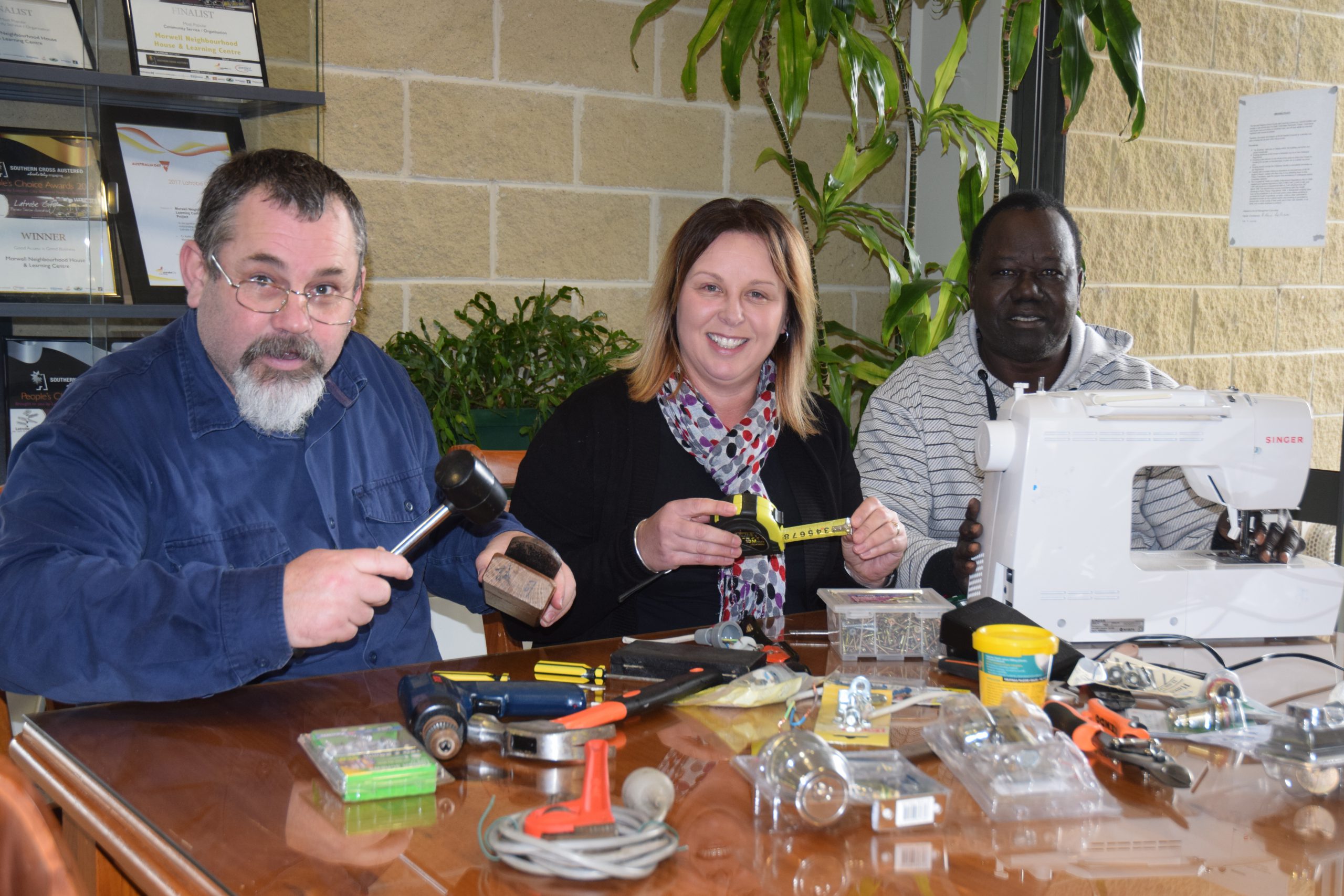 It's now the Latrobe Valley's turn to embrace a global movement placing screwdrivers in hands and keeping hard rubbish off the streets.
Morwell Neighbourhood House plans to establish a regular 'Repair Cafe ', which would allow people to resuscitate broken household items thought bound for the skip.
It won't be some kind of drop-off, 'see you in a week' service, however.
Morwell Neighbourhood House manager Tracie Lund said people would take in a broken object and actually learn from someone in the community about how to repair it.
"So the person bringing the items needs to commit to learning to fix that themselves," Ms Lund said.
The neighbourhood house is now calling for "tinkerers" and people with hands-on skills to get involved and hopefully volunteer on a regular basis once up-and-running.
Ms Lund said the concept was an extension of the Morwell Neighbourhood House 'Free Store'.
"We had the idea that we wanted to save things from landfill, give them another purpose or use. We want to build skill in our community, and share the knowledge that we have," she said.
"We want to highlight the throwaway society we live in."
The neighbourhood house isn't limiting the venture to simply household repairs.
The door is open however to people who could share a special skill such as painting, guitar-playing or sewing.
"You might be a history buff and you might know everything there is about the Latrobe Valley or a town, so we're asking people to come and share that sort of knowledge," Ms Lund said.
Once the date is set, the space will be set up like a cafe, with tea and coffee available and repair stations spilling into the various rooms of the complex.
Deb Hollis, one of the original founders of the Morwell Free Store, also acknowledged the financial benefit of repairing goods.
When her ex-husband, David Hollis, fixed a faulty 'start' button on her George Foreman grill, it saved her forking out the money to replace it.
"It wasn't anything major, but I didn't have the skills to do it," Ms Hollis said.
She is also hoping to teach people simple tasks such as taking up hems on pants and sewing on buttons – skills she learnt from her family.
"These days people's extended families aren't that close anymore and that could be through work or distance or other factors, it doesn't have to be anything bad, and I think a lot of skills are getting lost," Ms Hollis said.