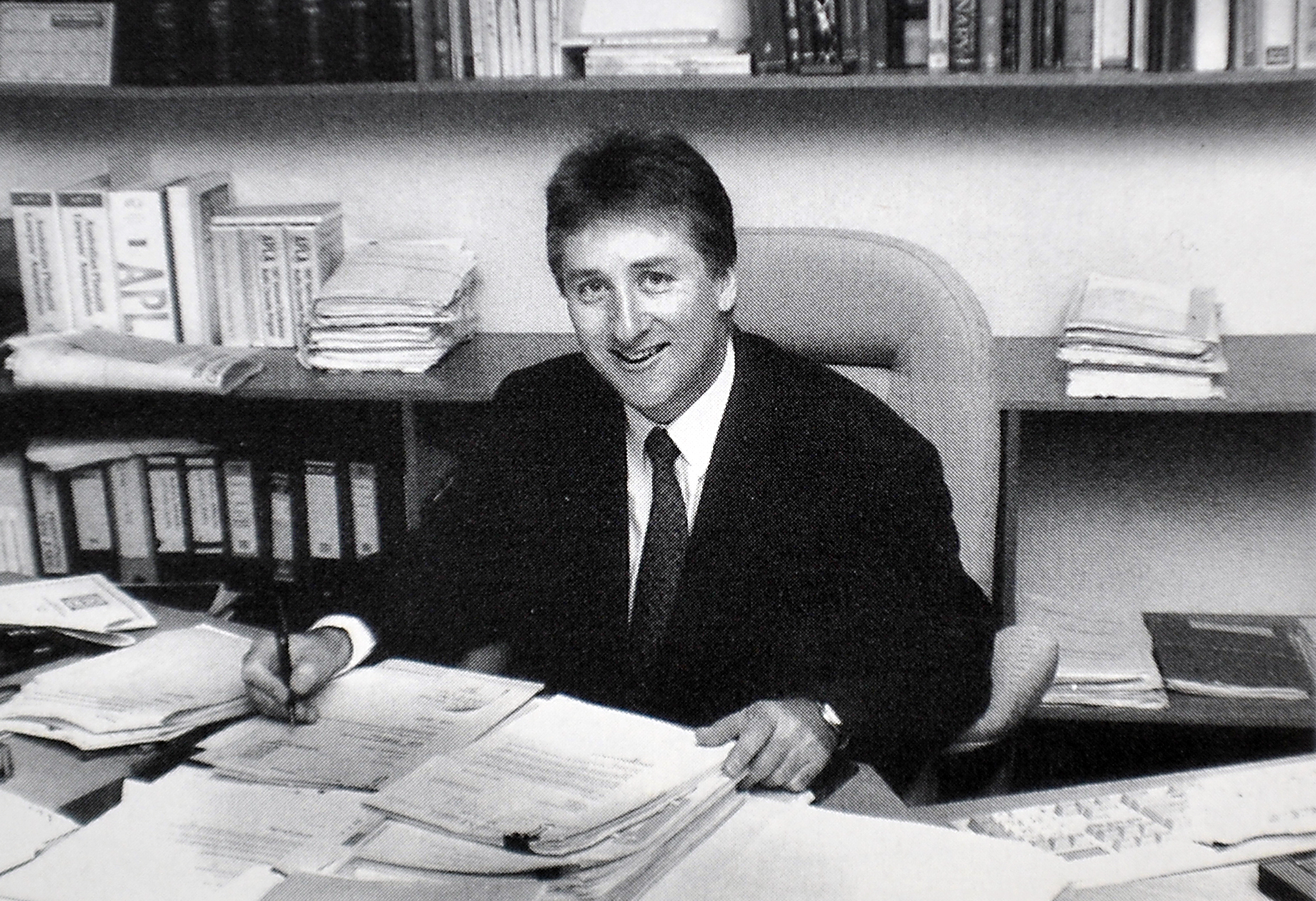 It was unheard of in the early '80s to run a case against the Commonwealth for lung cancer-related asbestos cases, according to Tyers-based asbestos lawyer Stephen Plunkett.
"But now it's just commonplace," Mr Plunkett said.
At the end of the month it will be 35 years since Mr Plunkett started at Slater and Gordon, Morwell, which was the beginning of a highly-distinguished career at the forefront of asbestos-related cases.
His case, which ran against the Commonwealth for 31 days in 1991, was the first asbestos-related lung cancer case in Australia and his work became a blueprint for other lawyers to follow.
"All they do is read what I did and try and copy it, which works out perfectly well for them, except if they get a curly one, they don't know what to do," Mr Plunkett said.
The determination of the Tyers lawyer to find justice for his clients has even amounted to legislative change.
"In the old days if you didn't settle the case before you died, then you didn't get anything," Mr Plunkett said.
"So there was a chance the defendants would deliberately not settle it because they knew their client was going to die."
He said this led to defendants stalling cases and making unnecessary requests for things such as medical reports, knowing the person suffering from asbestosis would die in the meantime.
Changing the scope of the law is one of Mr Plunkett's proudest achievements and he continues to find great deal of meaning in his work, knowing he can help his clients in their final days.
"If you can get them something, often they feel a lot more at peace. They know they've provided for their family or wife of 60 years," Mr Plunkett said.
"Invariably your client's going to die, so you're almost a cross between a lawyer, a social worker, a confidant, a shoulder to cry on and all the rest of it."
He said it was an "emotionally-charged environment" to work in, and it was very easy to want to direct anger and frustration at the defendants.
"But that's not going to do your client any good. You've got to be thinking level-headed and 'how can I best advance my client's position in a highly emotional set-up'," he said.
Today in the Latrobe Valley, he's found concern in ex-Hazelwood workers following the 2014 mine fire and closure of the power station.
"With asbestos-related or lung cancer-related cases they don't manifest themselves until many years later, so we've had a lot of people concerned that 'where do I stand if that's been pulled down and everyone's gone back to France?'"
"But the state government has taken over responsibility for all our files and so people are in fact still protected."
Thirty-five years on, Mr Plunkett reminisces on a crazier, busier life of a lawyer, where he would wake up at his desk at six in the morning and pick up his pen and keep working on one of his 2500 files in "various states of disarray".
"Now today a heavy workload for any lawyer here is 45, 55 [cases]," Mr Plunkett said.
It's a "fantastic" profession, however.
"I can't see how you could have a better job where you can actually make a difference, you know, if you're prepared to work hard," he said.