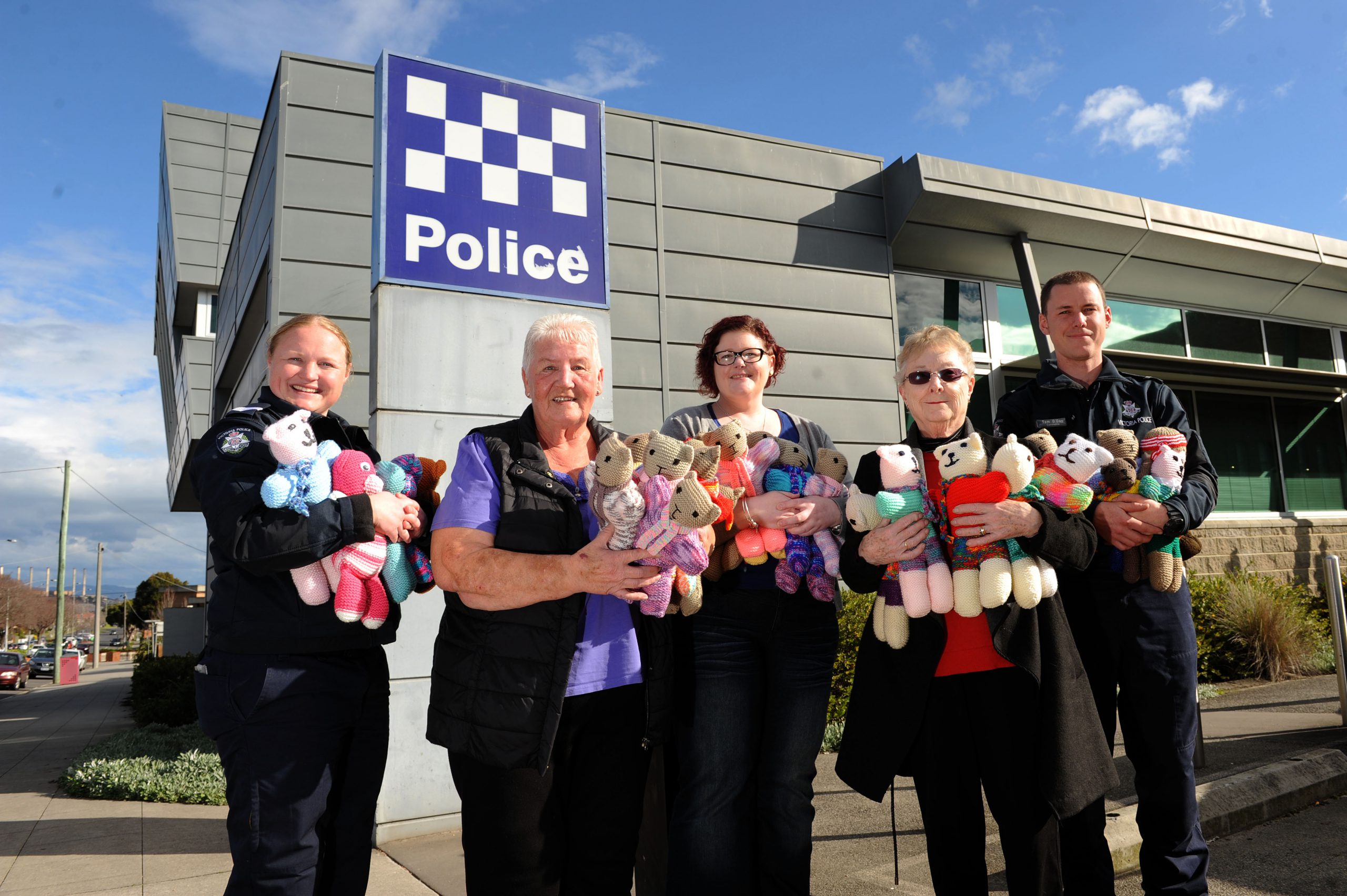 Teddy bears will be carried on all police vehicles across the Latrobe Valley from next month in an effort to help officers deal with children at trauma-related incidents.
The bears will be used to help build a positive relationship with police when children have witnessed or been involved in a serious accident or incident.
Latrobe Proactive Policing Unit Senior Constable Kelly Hicks said the bears would be distributed across the region and carried on police vehicles for emergency situations.
"Road trauma affects everybody at some point in their life and children are no exception," Snr Const Hicks said.
"It can be quite daunting for a child to witness a road accident and it can be scary with emergency services with all the noises, sirens and lights.
"A teddy is one way we can distract a child from what's happening."
She said the bears would also be used for family violence-related incidents where a child has been exposed to or witnessed a family violence incident.
"Police attend situations where they may have to arrest someone the young child knows and then that child may see us as taking their loved one away so we hope that these teddies will help minimise that kind of impact as well," Snr Const Hicks said.
The bears have been created by a local group called 'Stitches with Love Teddies and Toys'.
Organiser and founder Crystal Rudd said the group had grown from about 20 of her local friends to more than 140 people across Australia.
"The teddy bears are only coming into the Latrobe Valley area at the moment but I would like to expand the operation right out across Gippsland and into places like Wellington and South Gippsland," Ms Rudd said.
"I'm community-minded and giving back to community is a selfless and rewarding feeling."
Ms Rudd, a Victoria Police Blue Ribbon Foundation committee member and former State Emergency Service member, said more than 40 bears have already been donated to the force.
"I've seen first hand the one-on-one contact a police officer has with a child at a traumatic event so we hope with the aid of these bears, it will make the child's experience less painful," she said.
For more information, phone Morwell Police Station on 5131 5000.