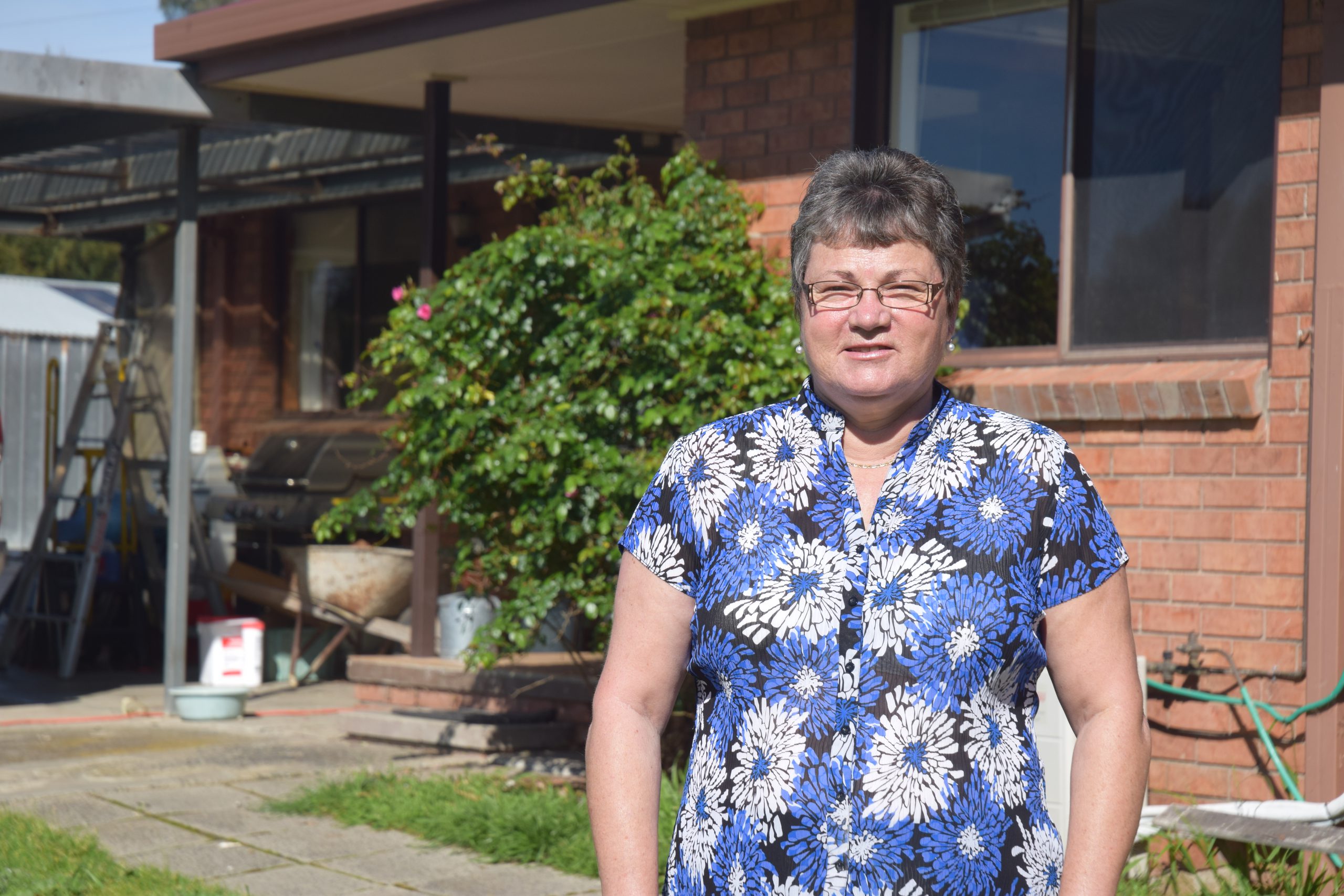 Many people know that living with diabetes involves lots of injections.
But Kellion Victory Medal recipient Evelyn Schoenberger, who has had type 1 diabetes for 50 years, said living with the disease was a lot more complicated than having a few jabs.
"Everybody knows that people with diabetes do injections, but most of them don't realise the continual blood testing. It varies between four and 10 tests a day, depending on what is going on," Ms Schoenberger said.
"I've had approximately 73,000 insulin injections and the same amount of blood glucose checks … across my lifetime."
Ms Schoenberger received the Kellion Victory Medal at a ceremony in Morwell on Wednesday.
The medal recognises people who have lived with diabetes for many decades.
Ms Schoenberger said the "balancing act" of taking the right amount of insulin and eating food at the right times, and having to thoroughly plan ahead to do anything tended "wear you down".
"There are all these decisions you have to make before you can walk out the door 'Have I got my insulin? Do I need to adjust my insulin? Have I got my food? Will there be food there? Where is the nearest food outlet?' " she said.
"It all sounds so trivial before you walk out the door, but you have to make sure of those things so that you're not caught short."
Ms Schoenberger said she was devastated when she learned she had diabetes at 10 years old.
"It doesn't matter how old you are, having injections isn't fun," Ms Schoenberger said.
"I don't know when the penny really dropped, that you're doing it to keep you alive. I was 10. I don't know that those things really register as a child.
"You do it because it's what you do … You don't really register that it is forever and if you don't do it, you could die."
Ms Schoenberger said her childhood revolved around a very rigid routine as her sister also had the disease.
"Everything, all food, had to be weighed … and it had to be timed. So you had to have breakfast at 7.30, had to have lunch by 12 o'clock, had to have tea by 5.30.
"You couldn't even go away overnight because there was no way you could stay a friend's place and ask their mum to weigh everything out," she said.
"So at least there were two of us so we could whinge together."
However, Ms Schoenberger has not let the disease hold her back, having worked for more than 40 years and travelled extensively.
"You pack an awful lot of stuff. You take all your insulin with you that needs to be kept cool, so you pack them in the freezer bags and put them in the fridge where you can," she said.
Ms Schoenberger said the Kellion Victory Medal was a significant achievement.
"Mr Kellion, who put these awards in place, recognised how relentless the disease is," she said.
"In order to have lived for one day, two years, ten years, 50 years is a significant achievement … because if you make the wrong dosage, it can mean you can die, not just in three days, but pretty swiftly."
Ms Schoenberger received the medal in the presence of her family and her sister, who also lives with the disease, who received the medal three years ago.