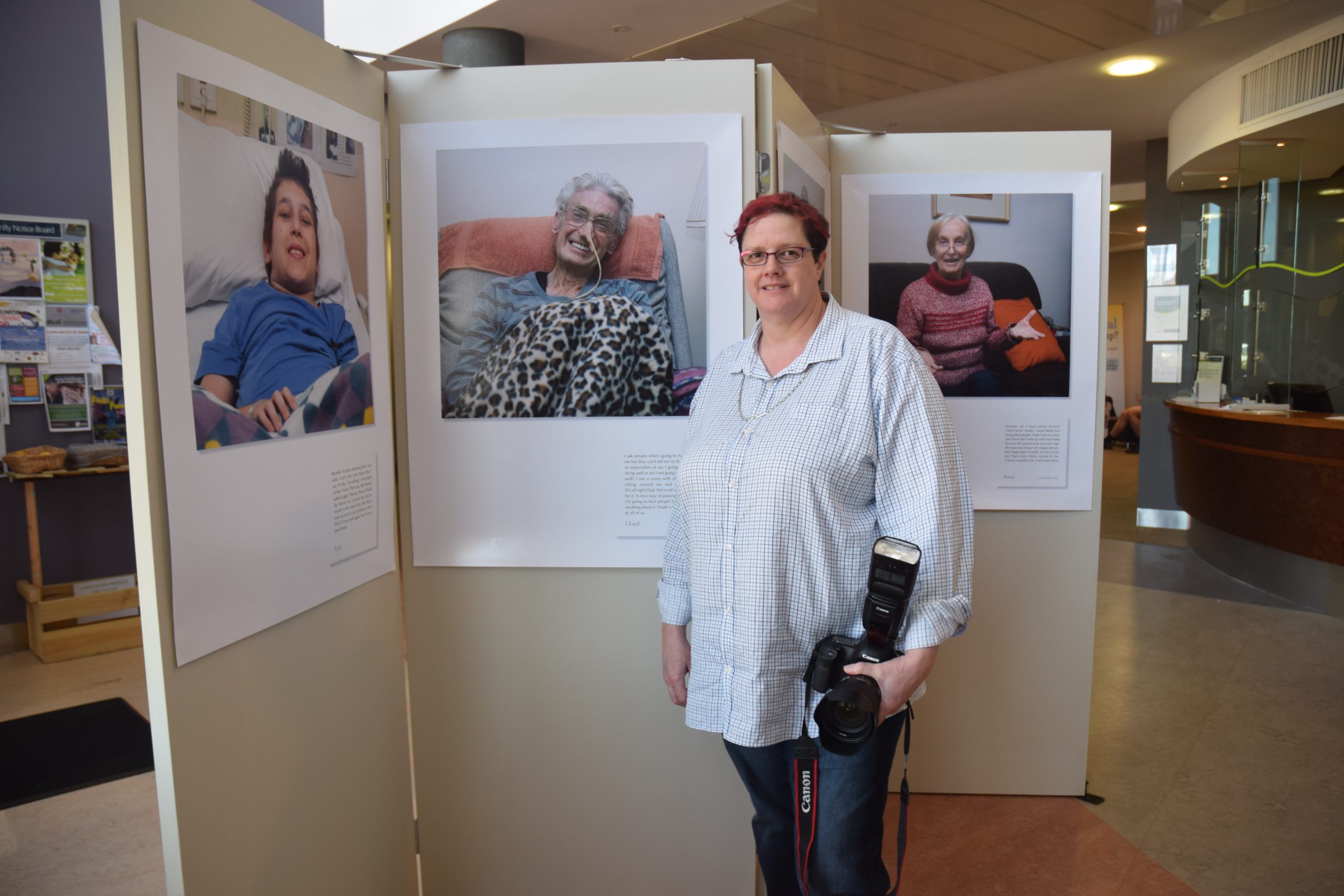 Latrobe Community Health Service celebrated National Carers Week with a morning tea for carers in the community and an exhibition by multimedia artist and photographer Pippa Wischer.
Ms Wischer's collections, titled The Dreamers and Precious Time: The Carers, comprised photographs of and interviews from palliative care patients and regional carers, respectively.
She said the collections began with her desire to hear the stories of palliative care patients after her mother was in palliative care nine years ago.
"The idea of The Dreamers is an explanation of what it is like for people in palliative care because being told that there is nothing more the community can do, must change how they understand life, and I wanted to hear what they had to say," Ms Wischer said.
"I interviewed and photographed 40 people, some of them days before they died.
"I asked them about life, death and dreams, have they changed how they think about life or what they think of death and how they feel about dying.
"The other part of it was dreams. I wanted to hear if they'd changed their dreams or any near death experiences."
Through the interviews, Ms Wischer learned that palliative care patients' dreams often did change.
"Most of the time those dreams were comforting, they weren't frightening, they were actually comforting dreams," she said.
Ms Wischer said after finishing The Dreamers, she realised she wanted to hear the other side of the story, resulting in Precious Time: The Carers.
"We really wanted to hear from [carers] from outside of Melbourne, in regional Victoria, because they don't often get a voice," she said.
"So I got together with the Grampians Regional Palliative Care team and the Goulburn Valley Hospice Care Service and we collaborated on two series, a series in the Grampians and a series in the Goulburn Valley.
"We interviewed carers in each and what it is like for them to care for someone they love.
"I got stories of not just what it was like to care for someone, but also what it was like to let them go and to then grieve their loss and how they cope with the bad days. In some ways it was actually harder for me and sadder for me to interview the carers."
Ms Wischer wished to thank Grampians Regional Palliative Care and the Goulburn Valley Hospice Care Service.
"It was collaborative and it wouldn't have happened without their support," she said.
Latrobe Community Health Service pastoral care nurse Michelle Davy said the morning tea and exhibition was about acknowledging and thanking carers from the community for their work.
"They don't get paid for what they do, what they do is out of love. It is a real struggle. They sacrifice so much, they sacrifice their life, they sacrifice their dreams, they sacrifice everything about themselves in order to look after their loved ones," she said.
Ms Davy said the morning tea allowed carers from the community to network and meet other carers.
"A lot of carers can feel like they are going crazy or feel isolated, and think 'I'm the only one that feels this way'," she said.
"If they can meet other carers and network, it can help them realise they're not alone."
Ms Davy said it was an honour to have Ms Wischer and her exhibition on display at the morning tea.
"Each display represents a life and a person's story and a person behind that life," she said.
To learn more about Ms Wischer's photographic collections, visit www.constructionsofus.com.au