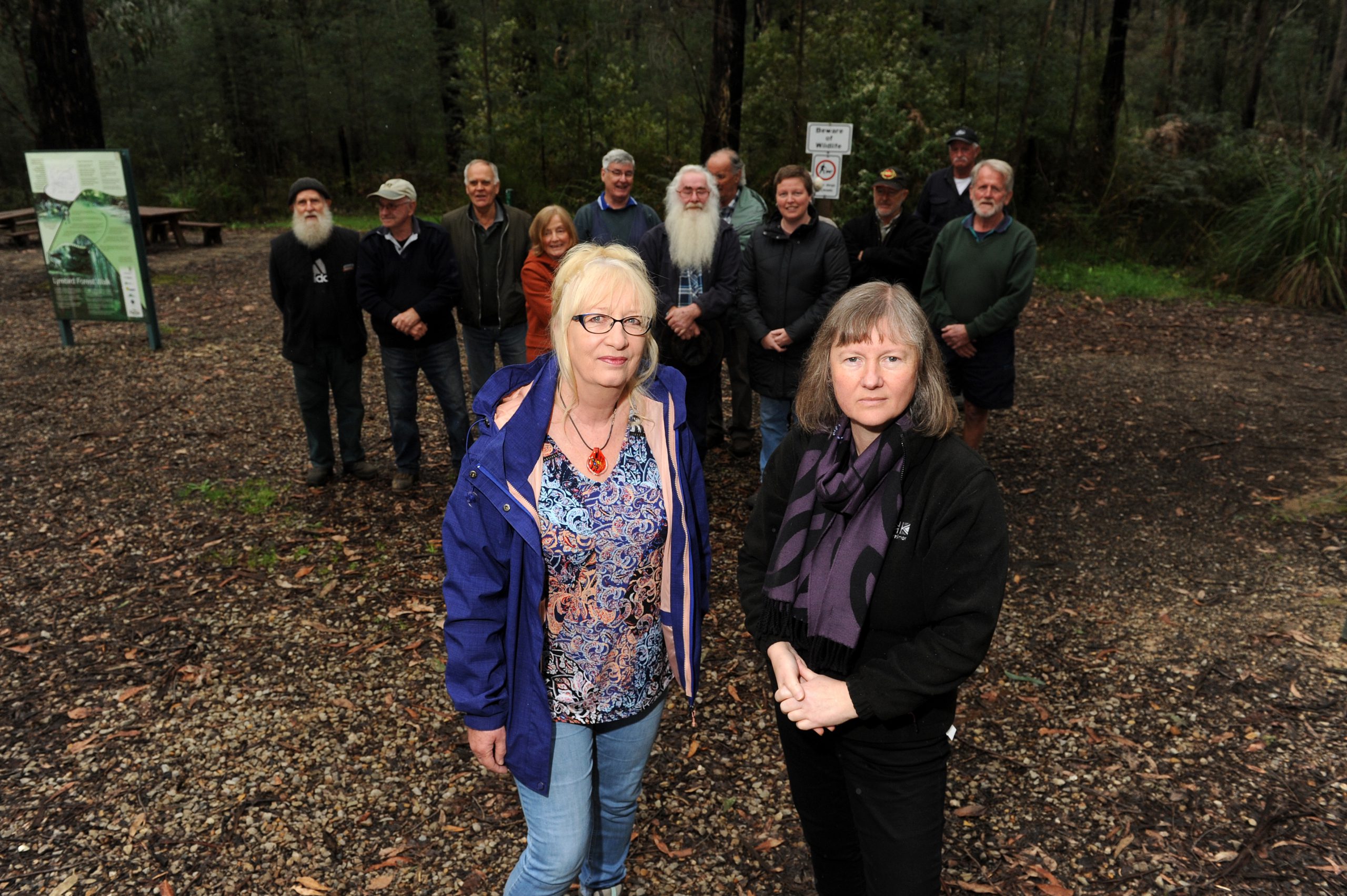 Greens forests spokeswoman Samantha Dunn visited Mirboo North yesterday to inspect state forest coupes surrounding Mirboo North earmarked to be logged next year.

It comes after VicForests announced its intention to log about 50 hectares of state forest.
In response, the Mirboo North and surrounding community passed a motion to oppose the plans which gained more than 350 signatures.
The Preserve Our Forests campaign and steering committee was then formed.
Ms Dunn said if the forests were to be logged, it could have a huge impact on tourism and the town's economy.
"In reality, some of these forests are going to be logged and that is going to have dire consequences for this community and the biodiversity in these areas," she said.
"Once these forests are gone, it [will have] a huge impact on tourism and the local regional economy and all of a sudden what is attractive about this area – and it is beautiful – [will be] gone."
Ms Dunn said she would take the issue to parliament and would raise it with Agriculture Minister Jaala Pulford.
"What we are seeing at the moment is more and more of our forests are being logged because we have reached the end of the journey in terms of forest being available to be logged," she said.
"So because we're at the end time of that, we're seeing really good forest, really high conservation-value forest, being logged and that is a concern to us because what we want to see is a speedy transition into plantation."
Ms Dunn said it was good to chat to locals to understand their concerns and the "complexities of issues around logging" in the region.
"I most certainly will be coming back here," she said.
Preserve Our Forest steering committee co-leader Marg Thomas said she hoped Ms Dunn would put pressure on state ministers and debate in parliament on behalf of the community.
"Just to have a profile in parliament is going to be worthwhile for us," she said.
"We'll work with whoever is in government. We're non-partisan; we'll work with anyone who can save our forests."
Marg Thomas and Vicki Sinclair are co-leading the Preserve Our Forests campaign and steering committee with the goal of preventing the logging.
"I think that is one of the most amazing things of this whole exercise is the talent we've got in town," Ms Sinclair said.
"Not just passion, but we've got people with real skills in flora and fauna, in lobbying, in all sorts of areas.
"There is a wealth of people to draw on, a wealth of experience."
The steering committee has been divided up into three working groups which will focus on distinct areas.
The environment and species working group will work to document endangered and vulnerable species in the earmarked logging zones.
The economy, tourism, employment and community amenity working group will address the potential effects the proposed logging could have on the economy, jobs, visitors to town and associated industries, and the third group would lead in terms of campaign strategy and advocacy.
Ms Thomas said VicForests estimated timber from the proposed logging would be worth about $8 million, however the working group intended to document the dollar value of potential loss to the town in terms of tourism and other industries, should the logging go ahead.
"To a large extent, tourism drives our economy so to lose swathes of trees, especially in such prominent places like Lyrebird Walk and Doug's Track, is a big issue," she said.