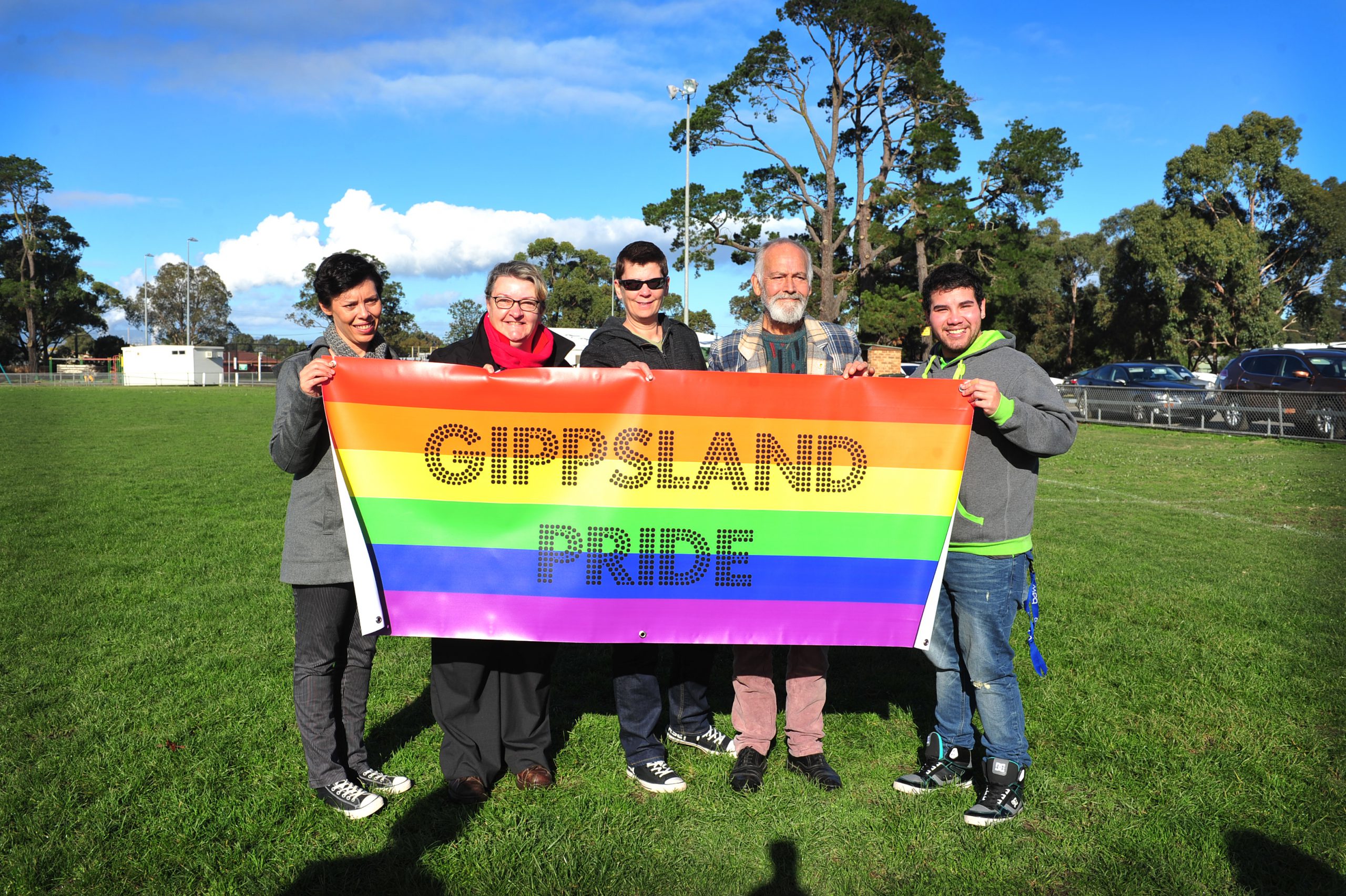 New research by VicHealth indicates LGBTIQ Victorians live with significantly lower levels of mental wellbeing than heterosexual Victorians.

The study surveyed more than 22,000 Victorians including 900 LGBTIQ community members and asked participants core questions related to individual and community health and wellbeing with a focus on the social determinants of health.
The research indicated LGBTIQ Victorians rated their mental wellbeing score as 73.6 compared with 77.5 for their heterosexual counterparts.

The VicHealth Indicators Survey is a Victorian community wellbeing survey which focuses on the social determinants of health.
The survey is based on core questions related to individual and community health and wellbeing.
The research also found LGBTIQ Victorians reported lower life satisfaction and were less trusting in and less connected to their local communities.
Gippsland Rainbow Collective representative Jo Parker said while it was likely the VicHealth data reflected that of the LGBTIQ community in the Latrobe Valley, she said that from the perspective of the GRC, the research served no purpose but to increase levels of insecurity.
"The Valley is not a huge place and its demographic is highly diverse in all aspects. When we look at the subsection that is our own LGBTIQ community, we are comparatively affected in the area of mental health and general wellbeing as highlighted by the VicHealth findings," she said.
"I would safely say the limited facilities and services we have access to in the Valley with respect to transgender support services, LGBTIQ sensitive/trained practitioners, dedicated sexual health centres and counselling has an immense impact on the ongoing mental health and well being of our rural LGBTIQ community across the board.
"For many specialised services it's necessary to travel to Melbourne for access. This places extra monetary and time burdens on individuals that adds further stressors."
Ms Parker said the current discussion about marriage equality contributed to added levels of anxiety, frustration and the "myriad of other issues experienced by some members of the LGBTIQ community".
"The increased likelihood for our people to retreat to the support of their own community or closest friends is typical at this time due to the sense of insecurity and uncertainty they are currently feeling," she said.
Ms Parker said attitudes of the broader community had the ability to exacerbate or improve feelings of exclusion sometimes experienced by LGBTIQ community members.
"Just seeing a rainbow flag in the CBD of Traralgon, between Hotham street and the Princes Highway, has meant so much during the marriage equality survey," she said.
Ms Parker said some of the results in VicHealth's report featured curious wording.
"It seems to show LGBTIQ people as uncaring if not taken in the context of 'are we engaged in the wider community'," she said.
"I know shire councillors, community carers, teachers, care coordinators, public servants [who identify as LGBTIQ]. We are engaged in so many ways."