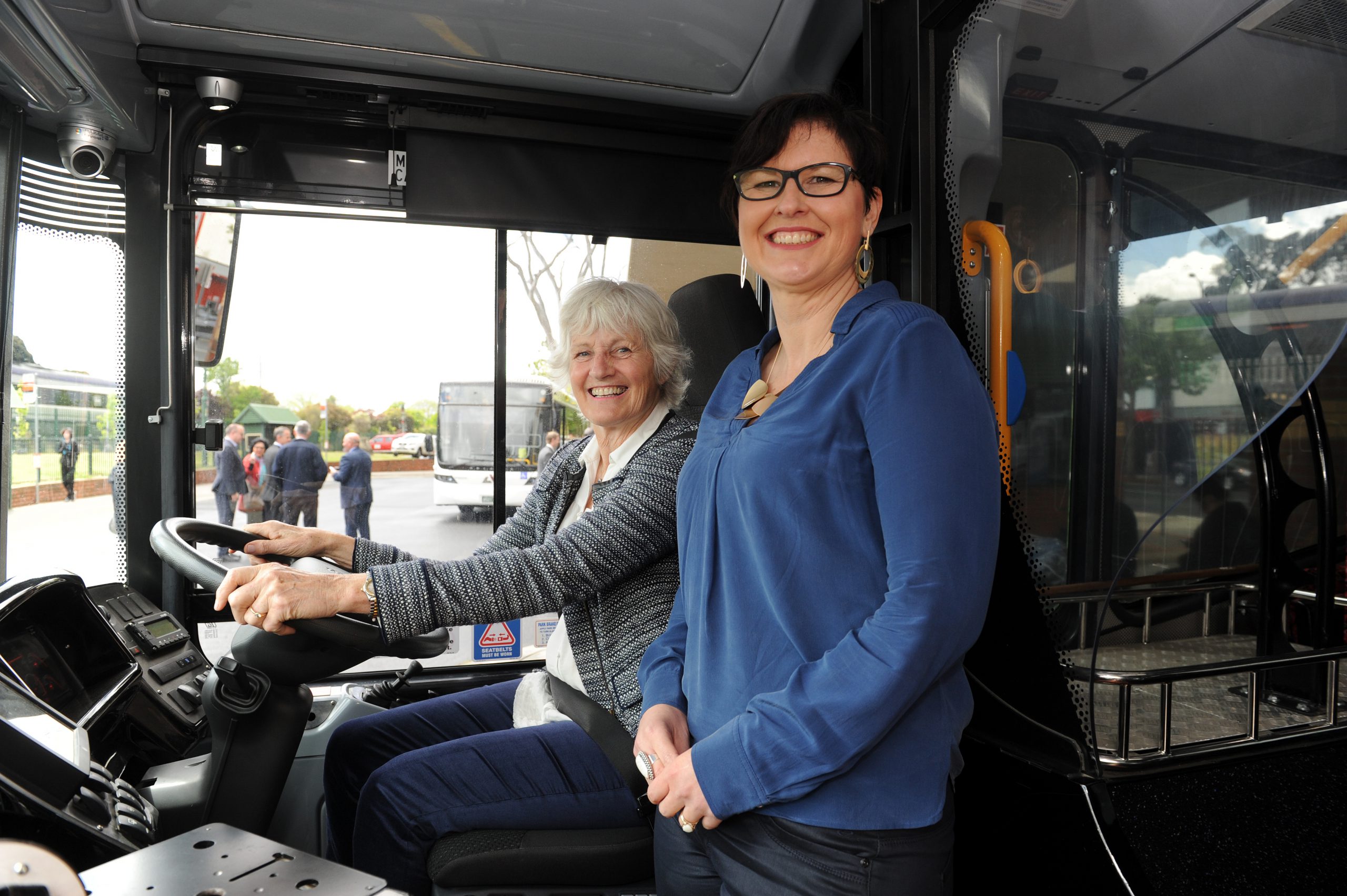 A group of world-class fuel efficient hybrid buses will be introduced to the local public transport network from next year after Latrobe Valley Bus Lines announced on Friday it had purchased eight new Volvo Euro 6 hybrid chassis.

Construction will commence in January with the buses expected to be rolled out across the company's low floor fleet in the next three years.
It follows a 12-month trial using a Volvo hybrid bus across the Latrobe Valley which the company said received a lot of positive customer feedback.
Latrobe Valley Bus Lines managing director Rhonda Renwick said the buses would feature state-of-the-art technology, reduce fuel emissions and improve customer experience.
"We put the environment and our community number one in every decision we make and we came on board with the Euro 6s long before any other Australian company did," Ms Renwick said.
"They in fact reduced emissions substantially and we have taken it to the next level using Euro 6s and hybrid technology together to roll out eight new buses.
"It's the best possible solution we can find in the world for our bus company."
The hybrid chassis for the buses will be imported from Sweden and constructed at Dandenong-based manufacturer Volgren.
It's estimated the hybrid buses will use up to 30 per cent less fuel than the current diesel buses in the company's fleet.
Volvo Asia Pacific electro mobility product manager Dean Moule said it was the first major hybrid fleet of its kind to be ordered by an Australian company.
"It will provide an enormous environmental benefit for the community," Mr Moule said.
"The reduced emissions from the Euro 6 engine provides cleaner output than what the Australian government requires by law, so that's the first positive step.
"The second step is the hybrid technology will even further reduce the emissions and that means there will be less pollutants into the atmosphere by on average, 40 per cent per vehicle."
Buses travelling below 20 kilometres per hour will run in electric-only mode, providing a more comfortable and quieter ride for passengers.
"So we'll utilise the electric drive at low speeds around town and as you increase in speed down the road, that's when the diesel motor will kick in," Mr Moule said.
"Then the two motors, the diesel and the electric, will work together to power the vehicle, dropping people and picking up passengers in the most efficient manner possible."
"It means the Latrobe Valley and Anna Tyben and Rhonda Renwick at Latrobe Valley Bus Lines, partnering with Volvo and Volgren, have taken a nation-wide lead in delivering efficient vehicles for the local community," he said. The company expects to take delivery of the first three hybrid buses mid-next year.