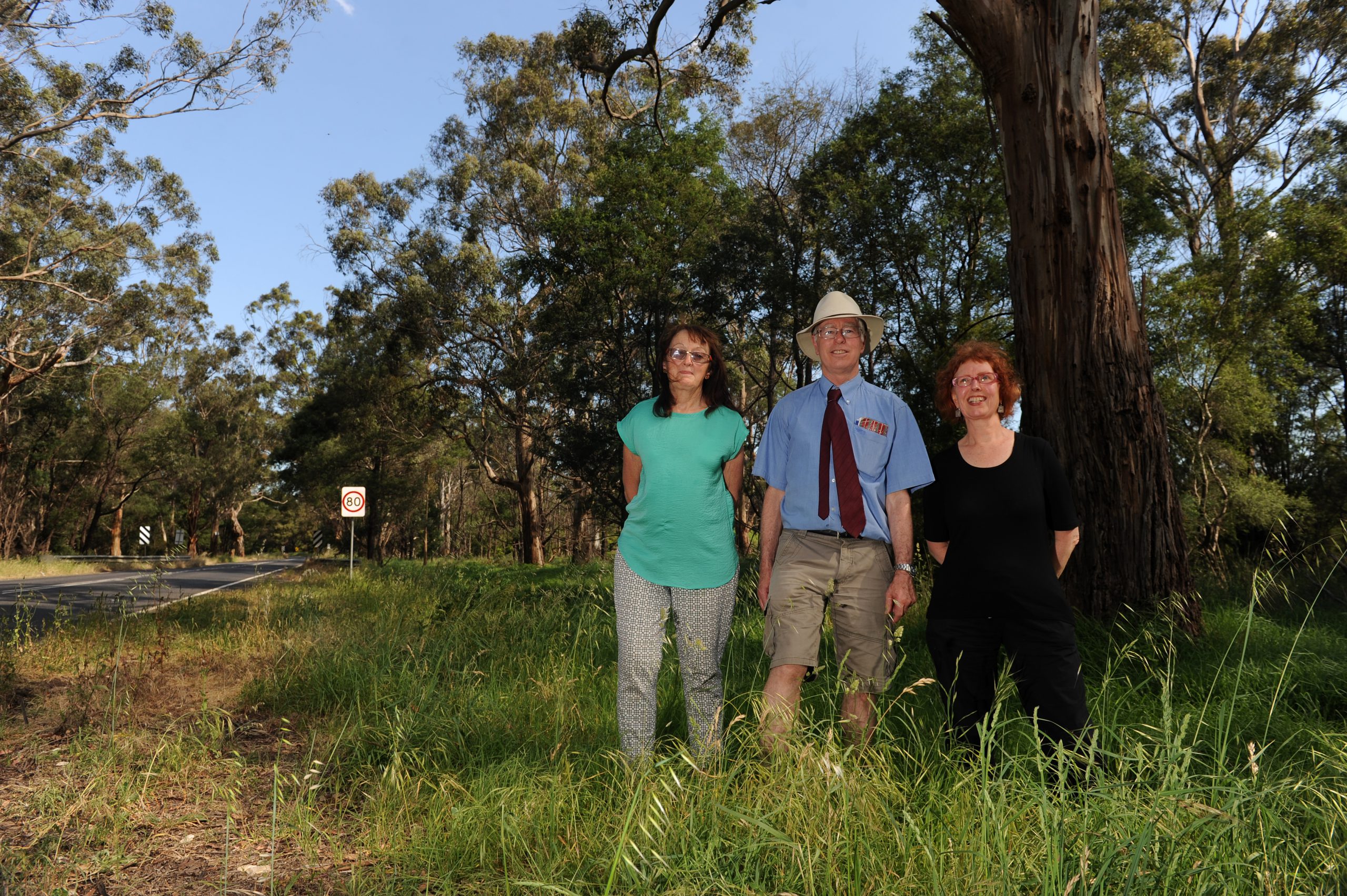 Residents of Tyers and local environmental groups have rallied to save a number of very old and important Strzelecki Gums threatened by VicRoads plans to upgrade the Tyers Road bridge.
Up to 49 of the native trees could be affected by the works.
VicRoads applied for a planning application from Latrobe City Council to upgrade the bridge over Latrobe River and the associated realignment of Tyers Road.
VicRoads said safety would be improved by the construction of a new 63-metre, three-span concrete bridge which would replace the ageing timber bridge which has a 30-tonne load restriction.
The works will involve realigning the road to remove curves and provide sealed shoulders of sufficient width to cater for cyclists and the installation of flexible safety barriers.
Latrobe City Council received a number of submissions raising concerns about the proposed works.
The planning application went before council last week, however, no decision was reached and the issue will return to the next council meeting in early December.
VicRoads says only 19 of the 49 potentially-vulnerable Strzelecki Gums would need to be taken out to perform the works.
They offered to plant a "significant number" of Strzelecki Gums at "nearby locations".
Latrobe Valley Sustainability Group representative Dan Caffrey said even though VicRoads had offered to plant more Strzelcki Gums elsewhere, it could take four or five human generations before they were as well established as the existing gums.
"The fact is that these trees, the big ones, could be up to 250 years old. So when they go, they're gone," he said.
"You cannot maintain an ecosystem like that.
"You plant today and it'll be 80 to 90 years before the trees are big enough to be a habitat, they have to drop the occasional limb and make hollows for birds and possums to live in and colonise."
Mr Caffrey said there would always be human error on the roads, however, there may not always be natural heritage to protect.
"There is always going to be some danger [on the road], you can minimise it but you can't eliminate it," he said.
Tyers resident Irene Proebsting said the road realignment aspects of the works were not necessary.
"We question the road widening," she said.
"The biggest and oldest trees are all on the roadside, it was going to be too destructive to those very important old habitat trees.
"On [the] VicRoads open data website, I've had a look at all the roads around this area, and they all had about the same amount of crashes including fatalities. This road was no more dangerous than other roads in the area."
VicRoads said there had been six crashes in the area since 2003 resulting in one death, three serious injuries and a number of other minor injuries.
"If they just put safety barriers up on the side of this road, you can see, they could clean up the verges, there would be plenty of room for cars to pull off," Ms Proebsting said.
"The curves they talk about are way up near the bridge."