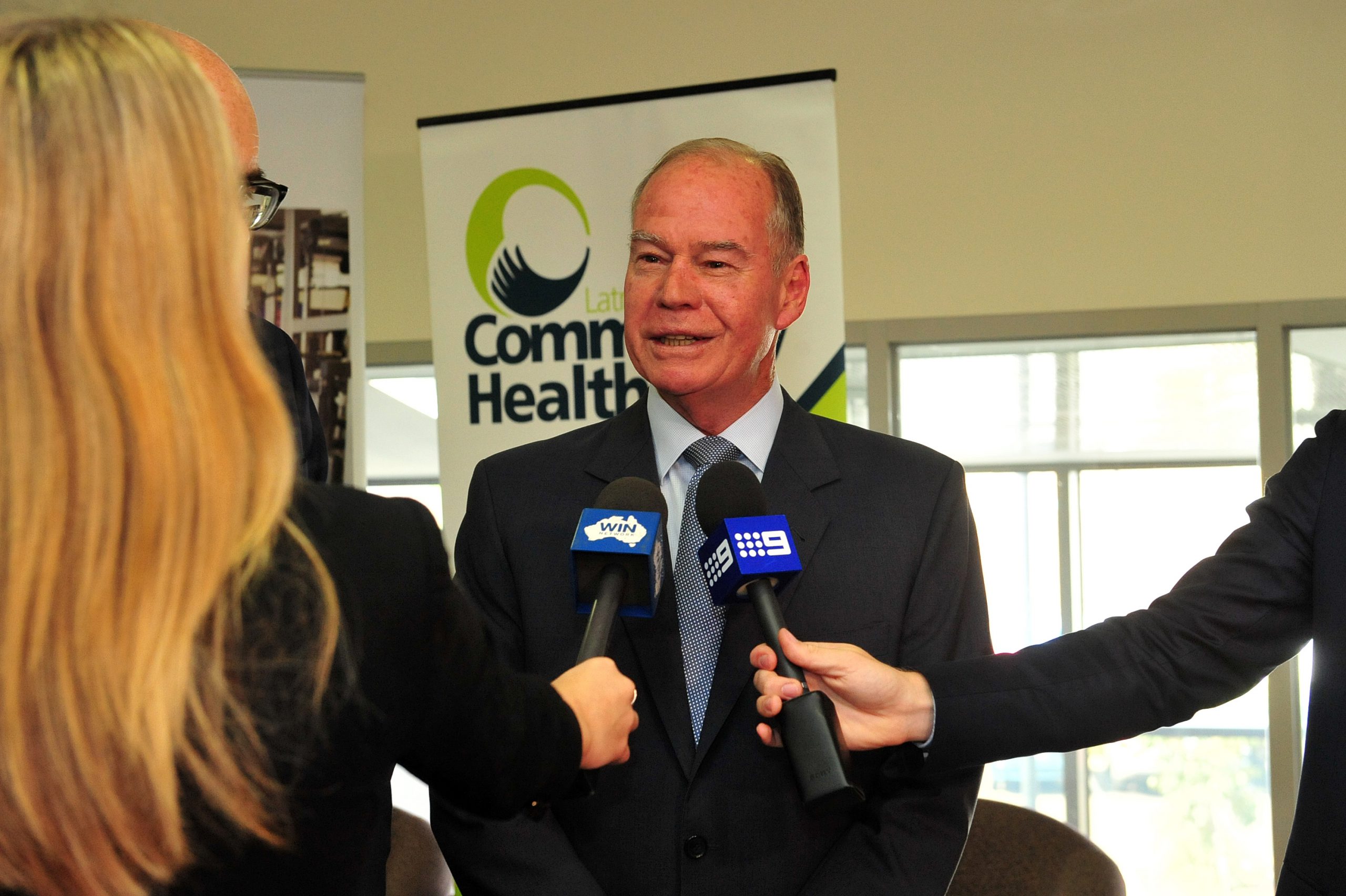 State member for Eastern Victoria Harriet Shing has labelled McMillan MP Russell Broadbent a "disappointment" after he revealed on ABC Gippsland on Thursday morning he would likely abstain or vote against marriage equality legislation in parliament.

Mr Broadbent's electorate of McMillan voted 62.7 per cent in favour of changing the Marriage Act, higher than the national 'yes' vote of 61.6 per cent and the neighbouring electorate of Gippsland, which voted 60.2 per cent in favour of marriage equality.
Mr Broadbent has now back flipped since telling The Express in August he would "support whatever decision the people come to" if parliament took the issue to a plebiscite.
Ms Shing said the people of McMillan, which runs from Moe to Pakenham and includes south Gippsland, had received mixed messages from their federal representative despite "a very clear signal" in support of marriage equality.
"I think it's the job of elected representatives to do the heavy lifting when it comes to voting," Ms Shing, the only out woman in the Victorian Parliament, said.
Ms Shing has been considering voluntary assisted dying in the State Parliament and said she didn't intend to abstain from any part of that process.
"It's my job to have my view recorded when and as certain matters and bills are put before the house," Ms Shing said.
Mr Broadbent declined to comment to The Express, however told ABC Gippsland's Breakfast program he would likely abstain because of his long-held position on marriage.
He expected the change in legislation would pass through the parliament by Christmas.
In the lead up to the release of the postal survey federal member for Gippsland Darren Chester was clear about his plan to vote 'yes' and his intentions now align with the majority of his electorate.
Mr Chester said Mr Broadbent reflected deeply on issues before reaching a decision.
"Even though Russell and I have a different view on this issue, I respect the way he has openly communicated his position to his electorate," Mr Chester said.
"There are strongly held views on both sides of this debate and it's important that we seek to unite our community even further as we move forward to legislate for changes to the Marriage Act."
Ms Shing said the postal survey had caused an enormous
amount of pain, uncertainty and distress for LGBTIQ people, including herself.
"To get a result back that says 'yes we are good enough' only to have a politician to not necessarily … be part of changing the law is a setback," Ms Shing said.
She said there had been an enormous amount of gratitude from LGBTIQ people following the survey results and many had spent the time thanking people who made it clear "equality is something we should also enjoy".
"I'm looking forward to Gippsland being a premiere destination for as many weddings that we can possibly accommodate," Ms Shing said.