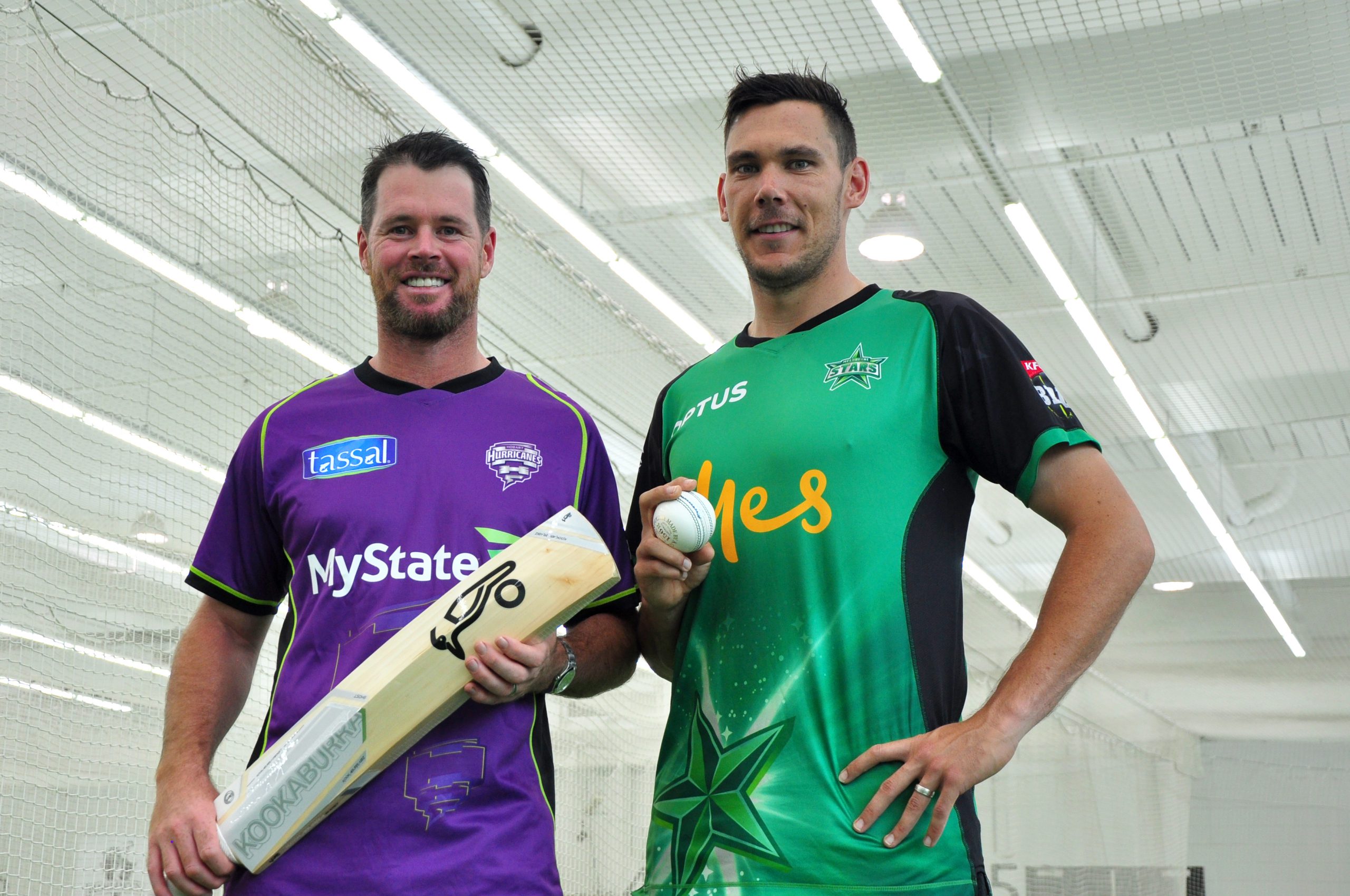 CRICKET

Next week's Valley Smash will result in some of the biggest names in cricket descending on Traralgon for a Big Bash League preseason clash, but there is a distinct local flavour about the header between the Melbourne Stars and Hobart Hurricanes.

Jason Leonard-Scott has fond memories of the Latrobe Valley through summers spent with his grandparents in Traralgon and will return to the region when he steps out to officiate the game on December 15.
Leonard-Scott, who has umpired Victorian Premier Cricket for five years and was recently appointed umpire and coaching education manager at Cricket Victoria, said he was "really keen" for the Valley Smash.
"I'm really looking forward to the challenge … I think it'll be very noisy, colourful and bright and I'm looking forward to seeing what the lights are like [at Traralgon] because everybody says they're amazing," Leonard-Scott said.
"I just love cricket anyway, so to get the chance to umpire the best cricketers in the world is the next level up so I'm really looking forward to it."
The father-of-three was nostalgic ahead of his return to the Latrobe Valley and spoke with affection about his connection to the region.
"Both sets of my grandparents are from Traralgon and both my grandfather and uncle were heavily involved with the Traralgon District Cricket Association and they're both life members of the TDCA Umpires Association," Leonard-Scott said.
"My father played football for Traralgon and he's been living in Melbourne for 40 years now and still goes up and watches all the games.
"Since I was born we would go up to Latrobe Valley for holidays and I remember going to the [Traralgon] Show for five years in a row when I was seven or eight.
"I started university at Churchill doing my teaching degree and spent lots of time in the Latrobe Valley so there's lots of connection."
Despite having nearly a decade of elite level umpiring experience under his belt, Leonard-Scott said the Valley Smash would present a whole new challenge.
"It's going to be a nice experience … I've done a couple of preseason matches before and having umpired first XI Premier Cricket for a while a lot of the players know me and know what to expect, but it certainly ramps up to another level," he said.
Leonard-Scott said the heavy hitting of T20 cricket meant umpires sometimes found themselves in precarious positions and earmarked several Stars and Hurricanes players as potential threats ahead of the Valley Smash.
"Bun Dunk for the Melbourne Stars hits the ball very, very hard," he said.
"Glenn Maxwell is just so unpredictable and create shots from nowhere … I've umpired him a couple of times domestically and some of the things he can do while batting you have to see to believe.
"I remember Dan Christian put one on the roof of the Gabba a couple of years ago and he hits pretty firmly … there is no fielder where the umpire stands so it'll definitely keep me on my toes."
Christian, who will play a key role for Hobart with bat and ball, was excited by the prospect of returning to Traralgon Recreation Reserve ahead of next week's game.
"I played a one-dayer for South Australia against Victoria nearly 10 years ago and the ground was fantastic and the crowd was really good, so hopefully everyone can put on a good show," Christian said.
"Local crowds and local cricket is always great … it's great to see the smiles on the kids' faces and they're always nice and close to the action.
"I'm sure [the crowd] will be right behind the Stars and no doubt they'll be giving it to us so it should be good fun."
Stars paceman Scott Boland said his side was gearing up for the "hustle and bustle" of T20 cricket and would pull no punches against the Hurricanes in the preseason fixture.
"The way we set up with our team the practice games are really important, especially going in to the first game [of the season], so I think we'll have a full strength side," Boland said.
"Every time we go to these country games it's always a good crowd and the boys love getting out there … the town always puts on a really good spectacle so the players are really looking forward to it."
The Valley Smash will be played under lights at Traralgon Recreation Reserve on Friday, December 15 at 6.30pm.
Tickets are available through Ticketek.