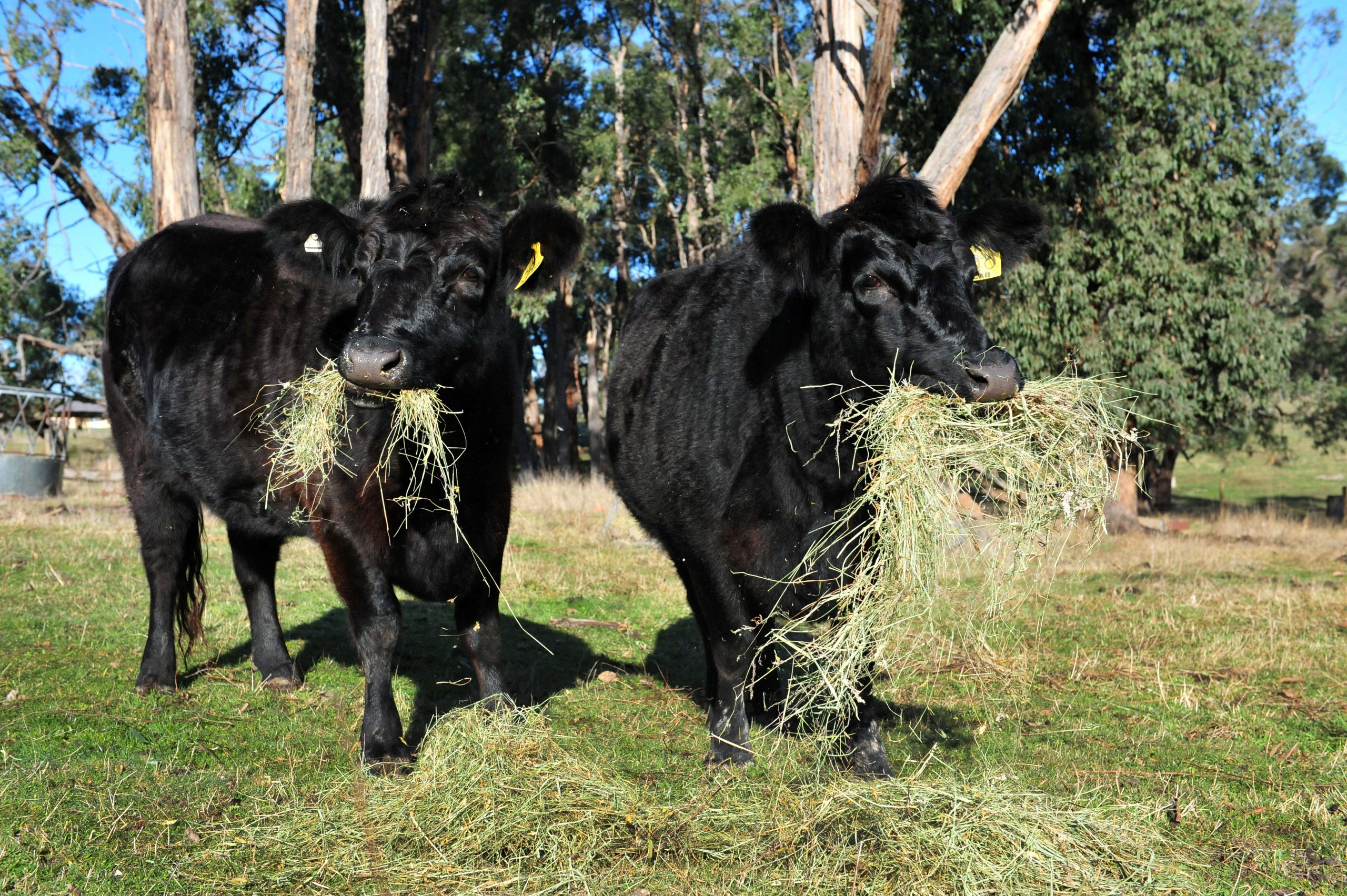 A second major livestock theft is being investigated after 33 cows were stolen from a Glengarry property, just months after 50 sheep were stolen from a nearby farm.

Property owner Frank, whose real name has been withheld for privacy reasons, said the herd was stolen sporadically over an eight-month period.
The cattle were found to be missing following a head count of the stock earlier this year.
The missing Angus and Charolais were unable to be insured and were estimated to be worth more than $50,000.
"We had a fair turnover this year and at any one time there was up to 500 cattle on the property," Frank said.
"It's only at the end of each financial year we run all the cattle through and do an individual count and that's when we picked up we were short of 33 head."
The cattle were stolen from a 170 hectare property on Hendersons Road, Glengarry which is the same road where about 50 one-year-old mixed sex Merino weaners were stolen from a separate property between late-June and mid-August.
In the past 12 months more than 1000 cattle have been through the gates of the Glengarry farm which is used for intensive feeding before the cattle were trucked to the abattoirs.
"There have been no signs of any fences cut or gates being entered and we did have a manager that was there on a daily basis taking care of the place," Frank said.
"Until we did that count and because of the quantity of cattle, to physically notice 33 cattle missing is impossible."
Frank said despite the herd being tagged with identification buttons, it would be easy for "someone to just cut them out of their ears".
No one was living on the property at the time of the theft.
Latrobe Crime Investigation Unit Detective Senior Constable Jaymie Carroll said the cattle were stolen between February and September this year.
"We are aware that there are quite a few livestock thefts being investigated between Latrobe and the Bass Coast which aren't believed to be linked but police are investigating several cases," Detective Senior Constable Carroll said.
"We don't believe this incident has occurred in the same sitting but more likely to have taken place over several months."
Anyone with information is asked to phone Latrobe Crime Investigation Unit on 5131 5000 or Crime Stoppers on 1800 333 000.