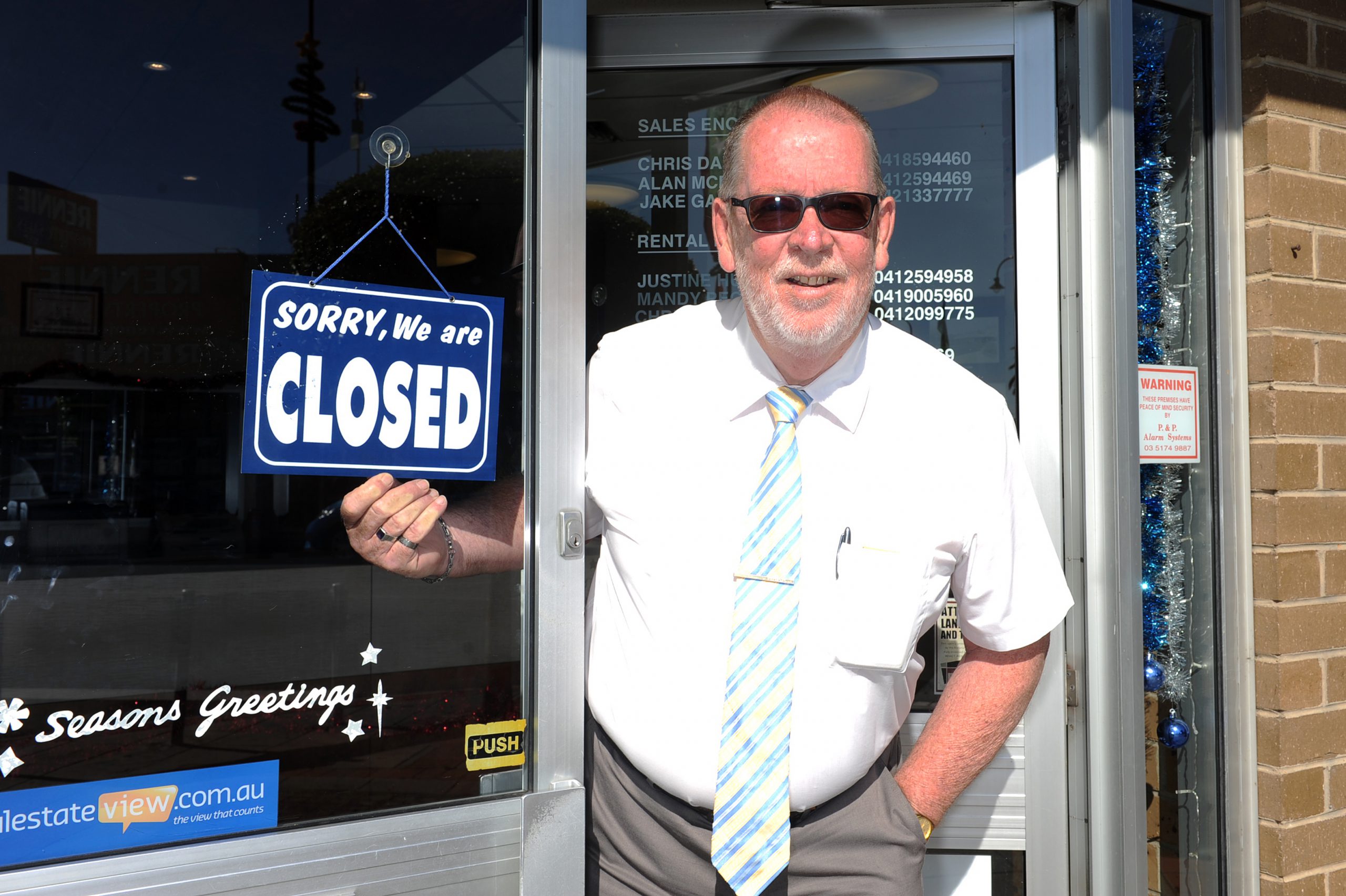 A "slight health hiccup" almost two decades ago made Alan McFarlane realise a high-paying job was not all it is made out to be.
On Friday, Mr McFarlane, 65, closed the doors on a career at KW Property Sales and Rental that has spanned almost 20 years.
While it will be business as usual at the real estate agency, Mr McFarlane said he was looking forward to "retiring gracefully" and "giving some time back to the community".
The Latrobe City councillor joined Keith Williams Estate Agency in 1999 after a "small stroke".
"I had a big responsibility at Central Gippsland TAFE as general manager [for] finance operation. A little hiccup made me realise that life is more important than a high-paying job or being responsible for a couple of hundred people," he said.
"So I guess retreated from that and because I had a pretty good relation with Grant Williams through Apex and Lions, he said 'if you're interested there's a spot in real estate for you' and that's been my life for the past 18 years."
Mr McFarlane moved to Morwell in 1981, with his wife Jenny, to work for the then Shire of Morwell as a works engineer.
"We were only going to stay for four years, but almost four decades later we're still here and we've built a home in the last 10 years, so we're here until we go out in a box," he joked.
He said the role of a real estate agent had changed over the years, with a number of positive trends to have recently swamped the market with people looking for a solid investment or easy place to retire.
"Looking back to 1999 when I started in real estate, people would come into the office and sit down and talk about what their wants were. Then you'd search out some options for them have a look at," Mr McFarlane said.
"That's changed people because people do that with the internet now. We've seen a number of sales where the client has never been to this town, they'll see something on the internet and note that a tenant is paying a certain dollar value and just go out and buy it.
"They might get a building inspection or something to satisfy themselves it's OK, but we're seeing a lot of people buying without looking. I wouldn't do that, but that's life."
When asked what he would miss most in retirement, Mr McFarlane acknowledged the loyalty of his buyers across the Latrobe Valley.