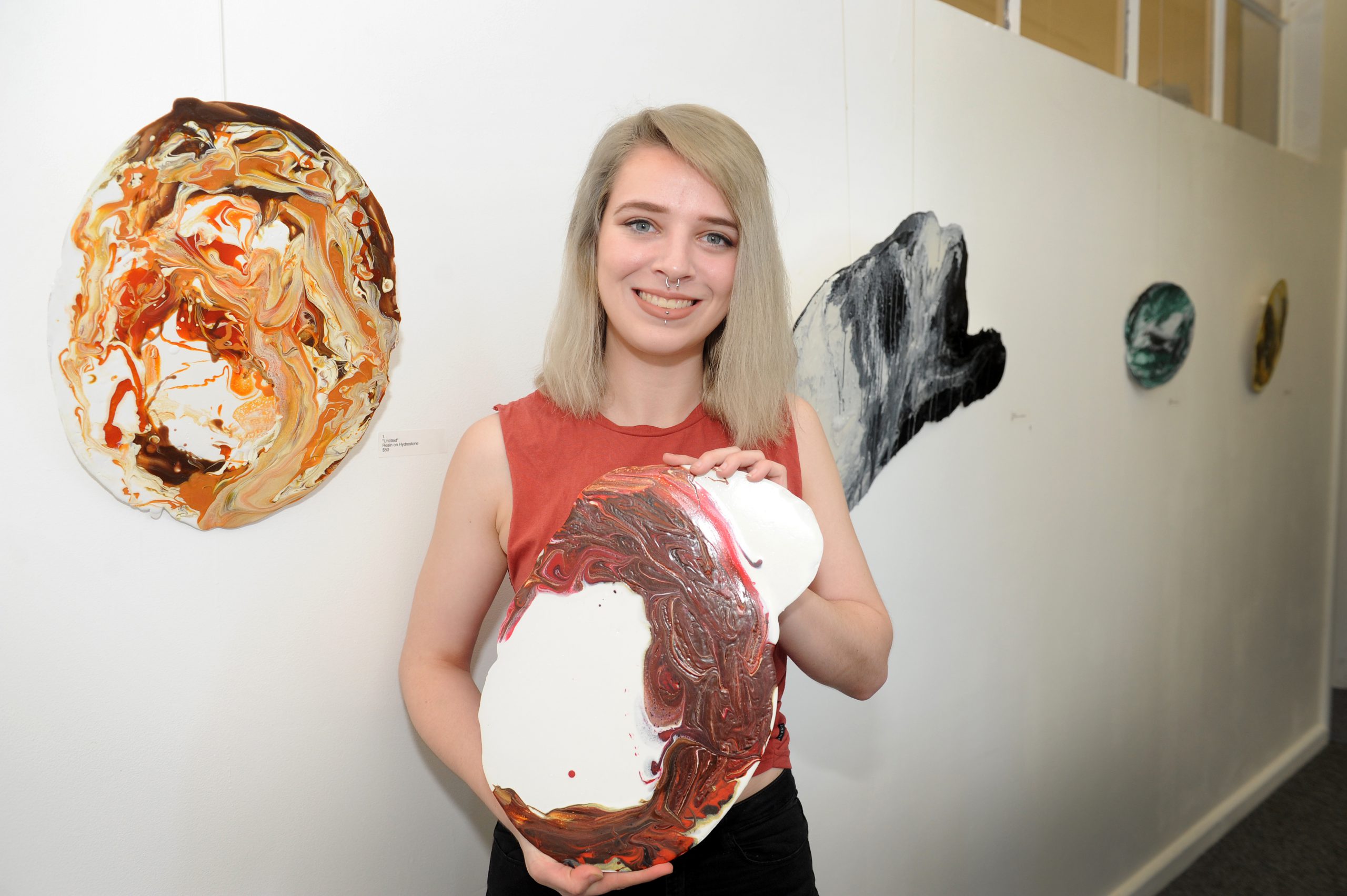 Traralgon artist Darcy Britton takes a risk every time she starts a new artwork, as evidenced in her first solo exhibition that challenges traditional painting mediums.
The Federation University Master of Visual Arts student has created a body of work of resin on hydrostone that shows diverse colour palettes, opposing textures and swirling compositions.
The exhibition titled Focus, is the culmination of two years of work that explores the spiritual act of painting.
Britton described working with hydrostone as a "chance" material that was temperamental to work with, and the outcomes were unpredictable.
"When I begin a work, there's a chance it won't turn out, so when it does, that makes it better," she said.
Britton discovered the medium at art school when she was looking for something other than canvas to paint on.
She said a sculpture technician introduced her to hydrostone, which is a casting material that enabled her to experiment with non-traditional painting mediums.
"It breaks a lot, but the resin stops the hydrostone from shattering. Resin is also difficult to work with, and if it doesn't set properly, you have to throw the work away.
"It's a time-consuming process and involves waiting for lots of layers to dry."
Painting is a spiritual experience for Britton, who said creation is more about the process than the outcome.
"When I'm painting, my brain is going 100 miles an hour, and that's how I want my paintings to look. The work has to speak to what I was feeling when I painted it," she said.
Focus is showing at Alt_ Art space at the VRI hall 18-20 Queens Parade, Traralgon.