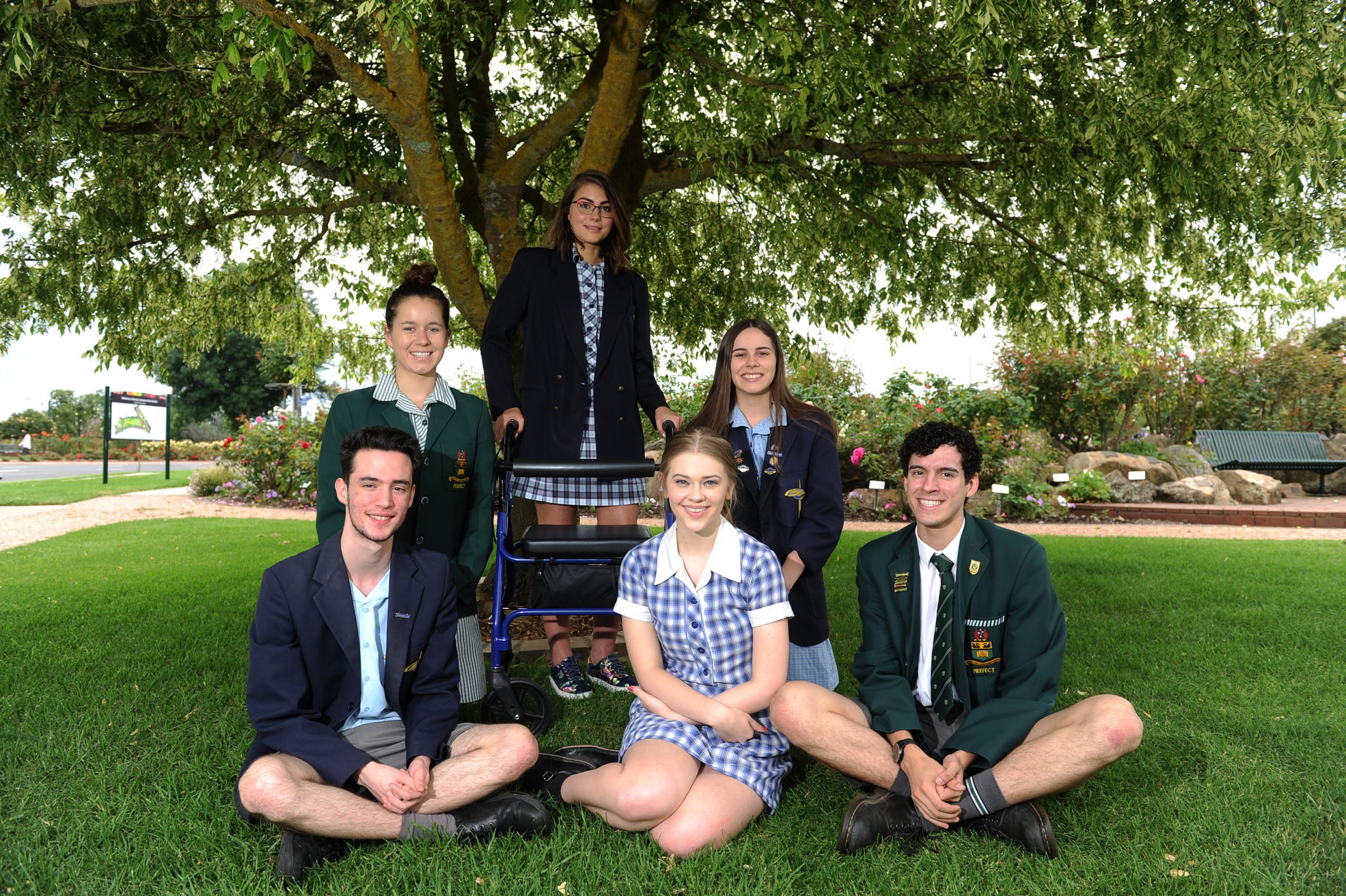 Year 12 students across the state are looking to the future after Victoria Certificate of Education results were released last Friday.
The Latrobe Valley is home to more than a few high-scoring students from the 2017 cohort, with St Paul's Anglican Grammar School's dux Hannah Robertson-Sas receiving 99.30.
Lavalla Catholic College equal duces Tobias Duffy and Collette Dawson both received ATAR scores above 97, while Gippsland Grammar student Jasmine Doultree received 98.85 and Xavier Monacella, also of Gippsland Grammar, received 95.75, putting them all in the top five per cent of the state.
Hannah said she was "pretty stoked" with her score and plans on studying secondary teaching at university next year.
"I didn't find [year 12] stressful because I chose subjects that I have a passion for," she said.
"My teachers inspired me so much and I have such a passion for those subjects… I really enjoy instilling that passion in others as well."
Tobias wants to study a Bachelor of Music at Melbourne University.
"I play classical trumpet," he said.
"For the past two years, every Saturday, I've been going down to Melbourne to play in the Melbourne Youth Wind Symphony, which has really broadened my experience of music and the networking side of music, so I'm really looking forward to next year."
Collete said she was unsure of what she wanted to do career-wise, however. She also hopes to travel.
"I'll see how I go but I don't really want to enter into a course that I might not be happy with.
"Mainly, I just want to go overseas … so that might help me figure out what I want to do," she said.
Collette said year 12 could be stressful at times, however, was happy with her final score.
"Most of the time it didn't really feel like work because they were subjects that I was actually interested in, so I was happy to do the work."
Traralgon College principal David Mowbray said the story of the 2017 dux, Hannah Fortune, was a "great story, for us and any student."
"She has been battling for three years with a debilitating illness that has caused her to do her VCE over three years," he said.
"In terms of persistence and resilience … we are very fortunate she is at our school and that she is a great role model."
Hannah told The Express year 12 had been "challenging, but definitely worth it."
Mr Mowbray said while there were some students who hadn't performed as well as they would have liked, the school had some really strong subject results.
Headspace clinician Alice Lieshout said many students may have set high expectations for themselves and could be left feeling disappointed following the release of the VCE results.
"The main point we wanted to get across was that the ATAR score you achieve doesn't define you as a person," she said.
"There are other pathways to achieve your career goals."