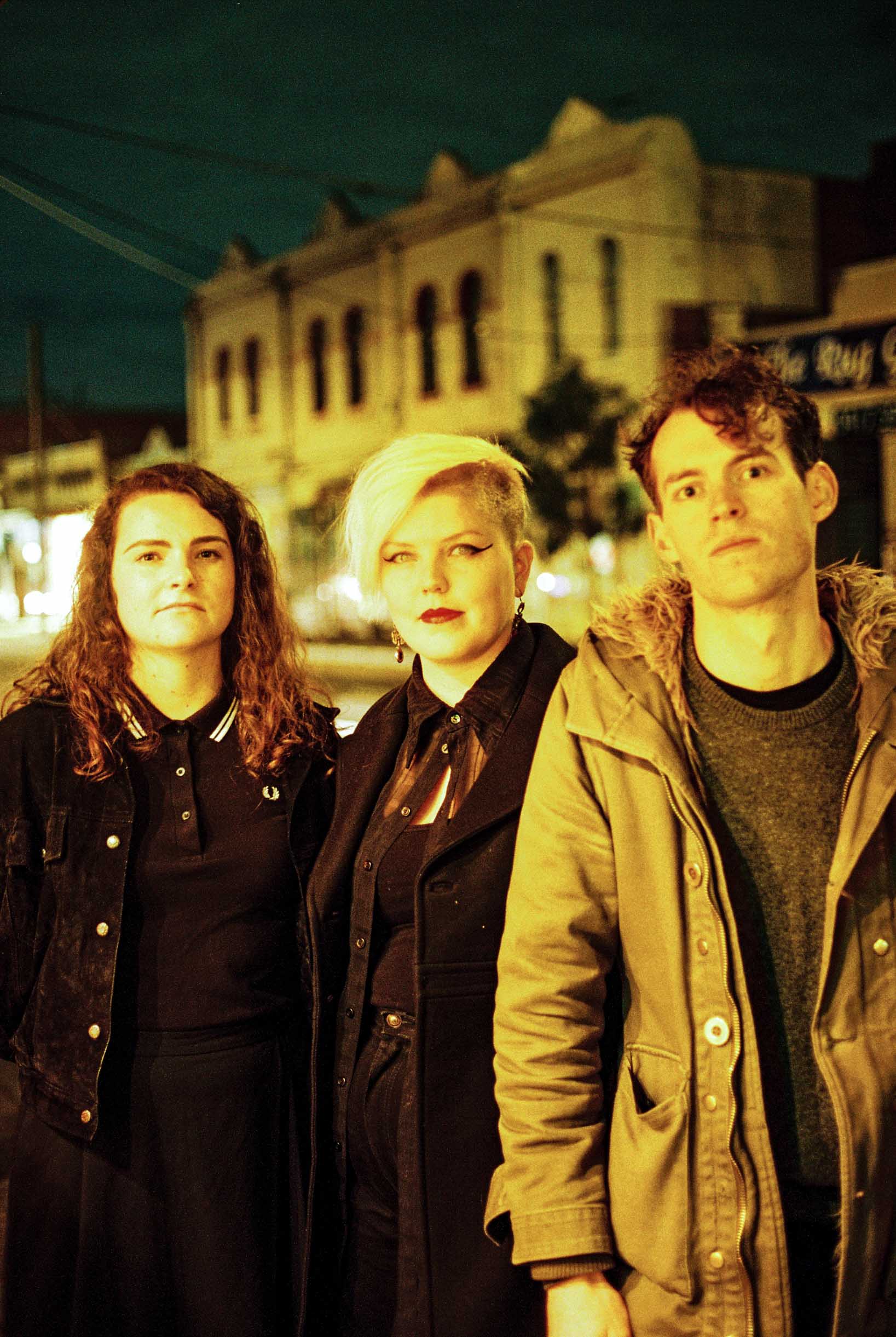 Hill End-raised drummer Shauna Boyle of thriving Melbourne punk trio Cable Ties spent her younger years raising poddy calves, spraying weeds and visiting neighbours – doing things "a lot of kids in the city don't have a very good grasp of".

"You hear kids in the city going like, 'I always wanted to have a pony growing up'. Well I was that kid who had a pony," Boyle said.
After five years in Melbourne, Boyle admits a different kind of learning goes on in the city.
"It's interesting because I guess [country people] do a lot of learning social skills and life skills a little bit later in life than growing up in the city," Boyle said.
She grew up on a hobby farm in Hill End, where she was one of 15 at her primary school, then her parents bought a dairy farm in Carrajung when she was about 11 years old.
Boyle said she was a really shy kid, bored by the commercial radio and '80s music her parents listened to, and found herself feeling isolated until she found some "so-called weirdos" at high school to share guitar-heavy music with. Now she gravitates to other people in the city who have moved from regional areas.
"[They] kind of have those same experiences so I connect with them immediately," she said.
Boyle met the band's songwriter Jenny McKechnie at a music festival by chance, started jamming a year later, then in 2015 formed the band which would become almost instantly cemented in Melbourne's community radio scene, then open for Meredith Music Festival in 2016.
The band closed 2017 with 10 dates in Europe supporting Jen Cloher before Boyle spent a few quiet days in Warragul with her mother Anne over Christmas to "hang out and do nothing".

Boyle has found Melbourne's music community "pretty mind-blowing" with a friendly community she never anticipated, from the people who run the venues, sound engineers, to crowd members and the bar staff.
"It's pretty much a whole structure that holds this community together," Boyle said. "Being a woman and playing music I thought that it would be worse but actually because of my community and the people I work with and … play music with, it's been better than I anticipated."
Cable Ties will host The Cable Ties Ball at Richmond's Corner Hotel on February 24.