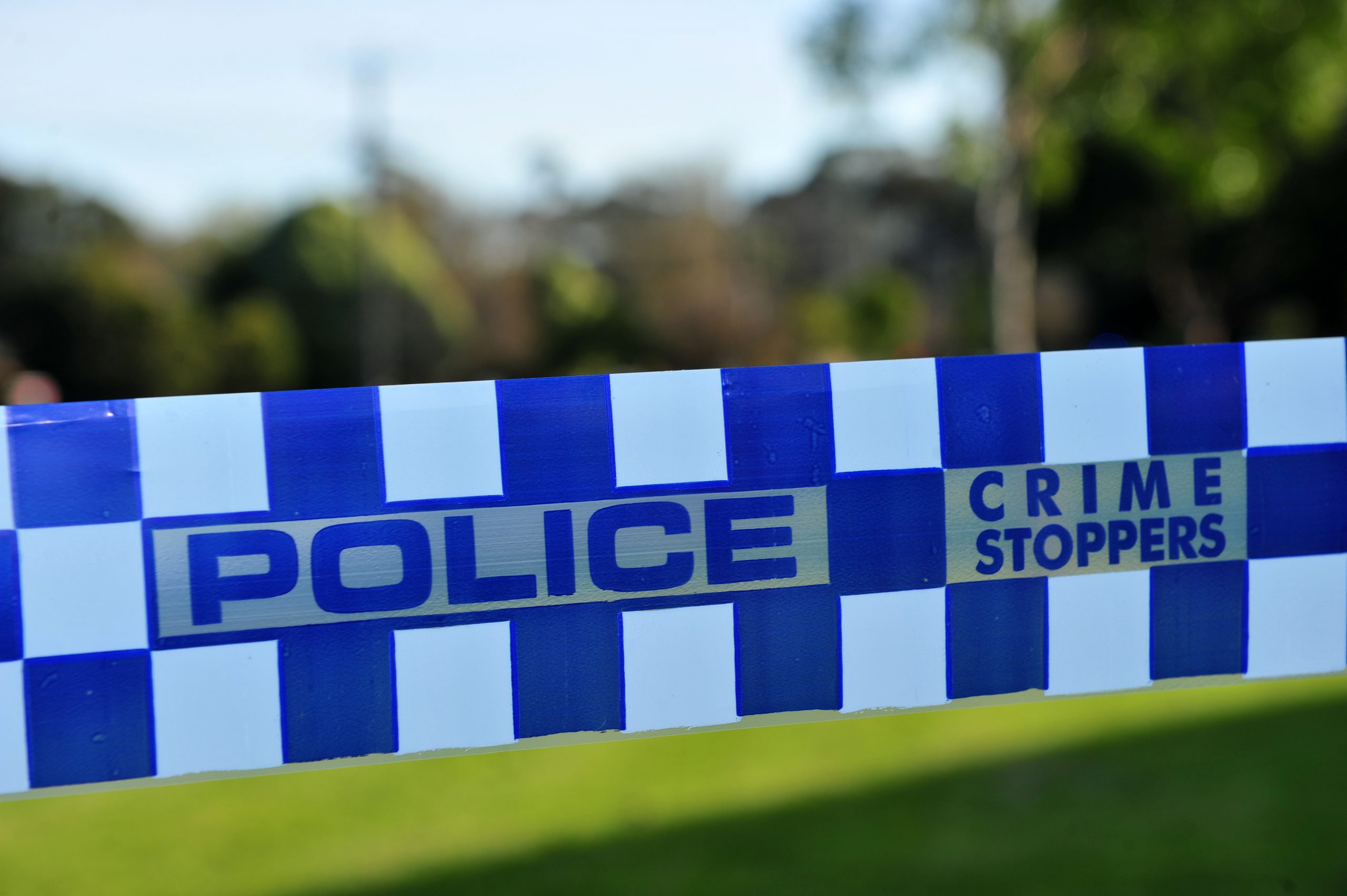 A man has been charged after allegedly stealing a car before colliding with a drain alongside the Princes Freeway at Hernes Oak on Monday.
Detectives said the man was "disorientated" and the car he was driving left the freeway about 8am.
It took a local towing company two hours to remove the car from the drain.
The 27-year-old Moe man was taken to hospital for observation and later arrested after police found allegedly stolen number plates inside the car.
Police allege the plates belong to a Hyundai i30 hatchback which was set alight at a pine plantation at Driffield earlier that morning.
The man was charged with criminal damage by fire, theft of a motor vehicle, handling stolen goods, possessing methylamphetamine, careless driving and driving while suspended.
Stolen cash found
More than $5000 in allegedly stolen cash has been found following a police intercept at Traralgon East on Wednesday morning.
Traralgon police pulled over the rider on a 2004 Kawasaki about 1.30am near the BP service station at Traralgon East.
A check of the vehicle revealed the bike was allegedly stolen, detectives said.
On further inspection, police allegedly located an ice pipe and more than $5000 bundled together with masking tape.
A 25-year-old Bairnsdale man was charged with negligently dealing with the proceeds of crime and several riding-related offences.
The bike was seized by police while the man is expected to face court at a later date.
Car impounded
A driver's car was impounded on Thursday night after he was caught allegedly driving while disqualified.
Latrobe Highway Patrol members pulled the man over on Swan Road, Morwell about 5.15pm on Thursday shortly before his Ford 250 was impounded.
The 31-year-old Morwell man will be charged on summons and appear before the Latrobe Valley Magistrates' Court at a later date.
Copper piping theft
Copper piping has been stolen from the rooftop of a Morwell business.
Between noon on Wednesday, January 17 and 10am Thursday, February 18 unknown people gained access to the roof of a commercial property in Buckley Street, Morwell.
Police said a piece of copper piping from the water main to the property had been cut and removed.
The damage will cost the business about $1000 to repair, police said.
Anyone with information is asked to phone Morwell Police Station on 5131 5000 or Crime Stoppers on 1800 333 000.
Falcons 2000 ransacked
Drinks, chocolates and chips have been stolen from the Falcons 2000 soccer club following a break in at the rooms on Fairway Drive, Morwell last week.
Police said a roller door to the club's canteen was forced open between 9pm Thursday and 10.30am Friday.
The canteen was ransacked before the offenders took off with a number of perishable items from the facility.
People with information are asked to phone Morwell Police Station on 5131 5000 or Crime Stoppers anonymously on 1800 333 000.