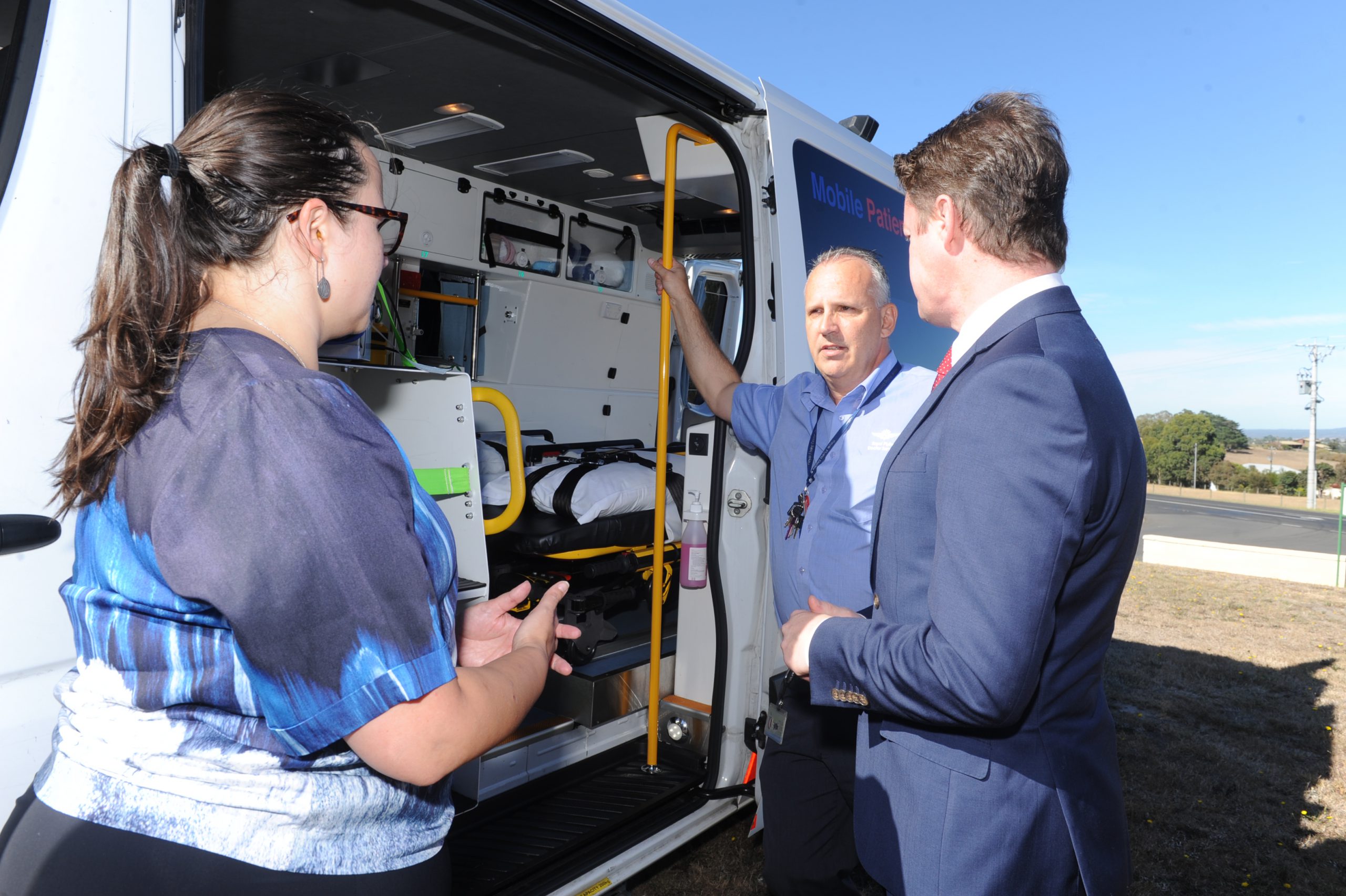 Former Carter Holt Harvey worker Mark Peter knew he had no option but to stay in the Latrobe Valley when the Morwell sawmill closed in September last year.
Relocating the family was not an option and remaining in his trade was going to be tough with limited opportunities for the former maintenance team leader.
"I wanted to stay local. My wife works locally, so I thought I'd try and stay here and I wanted something that was a full-time career that would hopefully see me out," Mr Peter, 47, told The Express.
His situation was similar to Martin Schembri – a former senior procurement officer at Hazelwood Power Station – who lost his job last year when the station closed in March last year, resulting in the loss of 750 jobs.
They were two of 13 displaced Hazelwood and Carter Holt Harvey workers who this week completed a certificate III in non-emergency patient transport – a course offered in a partnership with Federation Training and the Royal Flying Doctor Service.
The certificate has qualified the men as patient transport officers who will be based in Gippsland to "meet the growing needs of non-emergency patient transport", the state government said on Tuesday.
Industry and Employment Minister Ben Carroll visited Maryvale Private Hospital in Morwell to meet the new patient transport officers and said the re-skilling was helping get former coal and timber employees back into the workforce.
"The healthcare sector is our largest employer across the state, but it's actually growing, in particular down in the Latrobe Valley and Gippsland region," Mr Carroll said.
Mr Peter said he found the certificate "beneficial" but said it was hard to adjust to the textbook-based theory and returning to the classroom almost three decades after leaving school.
"It wasn't easy. It was a bit of a struggle with the schooling after so many years of not doing schooling, that was the biggest difficulty," he said.
"But being able to put time and effort into it and not having to worry about a full-time job made the process easier."
The course was offered through the $22 million Worker Transition Service.