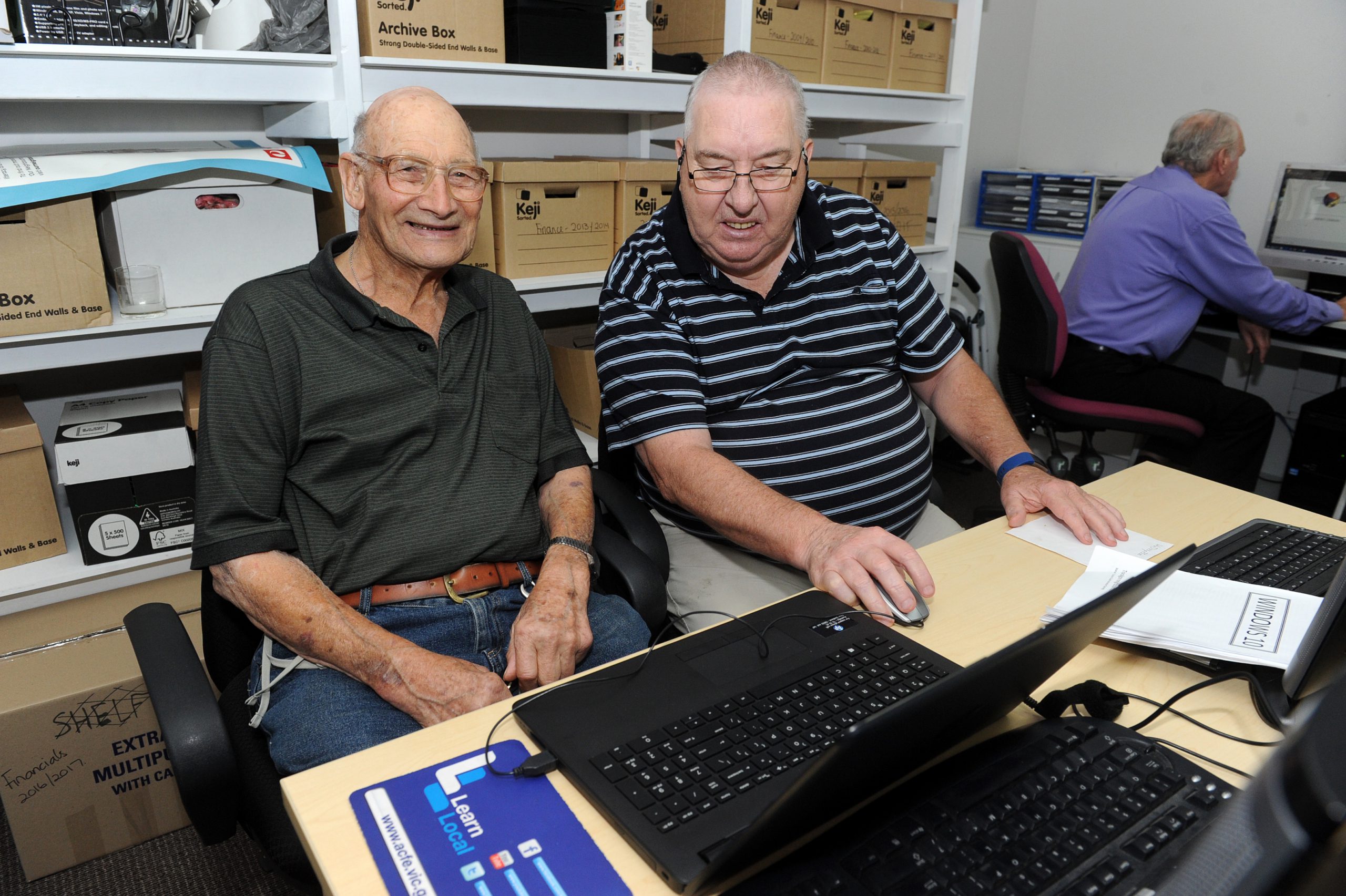 For Phil Dibben, keeping up with changing technology is a passion.
Mr Dibben has been teaching computer skills classes at the Traralgon Neighbourhood Learning House for almost 20 years, describing himself as "part of the furniture" at the house.
"We've had thousands of people in through the years. No wonder I feel old," he said.
Mr Dibben said the classes functioned to "fill in the gap" for school, as many people in older generations had not grown up with computers and had never learned to use them.
"People can come in, sit in the class, just relax and be in a non-threatening environment where we just go with the flow," he said.
"There are various programs that get people work-ready. We have older people coming learning Word and other skills like how to pay bills and communicate with family online."
At 35 years old, Mr Dibben didn't really know how to use a computer and came to the house to learn so he could help his children with their homework.
"I had no experience when I started. I learned Windows programs, Word, and then began my own development with internet, emails, Photoshop and I've grown my knowledge up from there," he said.
"I've always had the ability to communicate to people at a lower level and hope they grow.
"I make fun of it and make it enjoyable. If people are relaxed they will soak it up like a sponge.
"It's all fun and games."
Having retired, Mr Dibben said volunteering at the house had kept him active and helped him to meet new people are share his knowledge with them.
"Most time courses go for about two hours, then we'll stop and have a cuppa," he said.
"There are not so many younger people, it tends to be middle-aged to oldish people but we get them online and communicating.
"It's like you're being re-educated with new technology. So long as they are open to it and they don't put the shutters up, they find a lot of fun will come out of it."
Marian Cardell's son went overseas for work, so she began taking classes at the house to learn to use Skype. She has now started another class which covers Windows 10. "I've just changed computers, so I need to learn how to use it," she said.