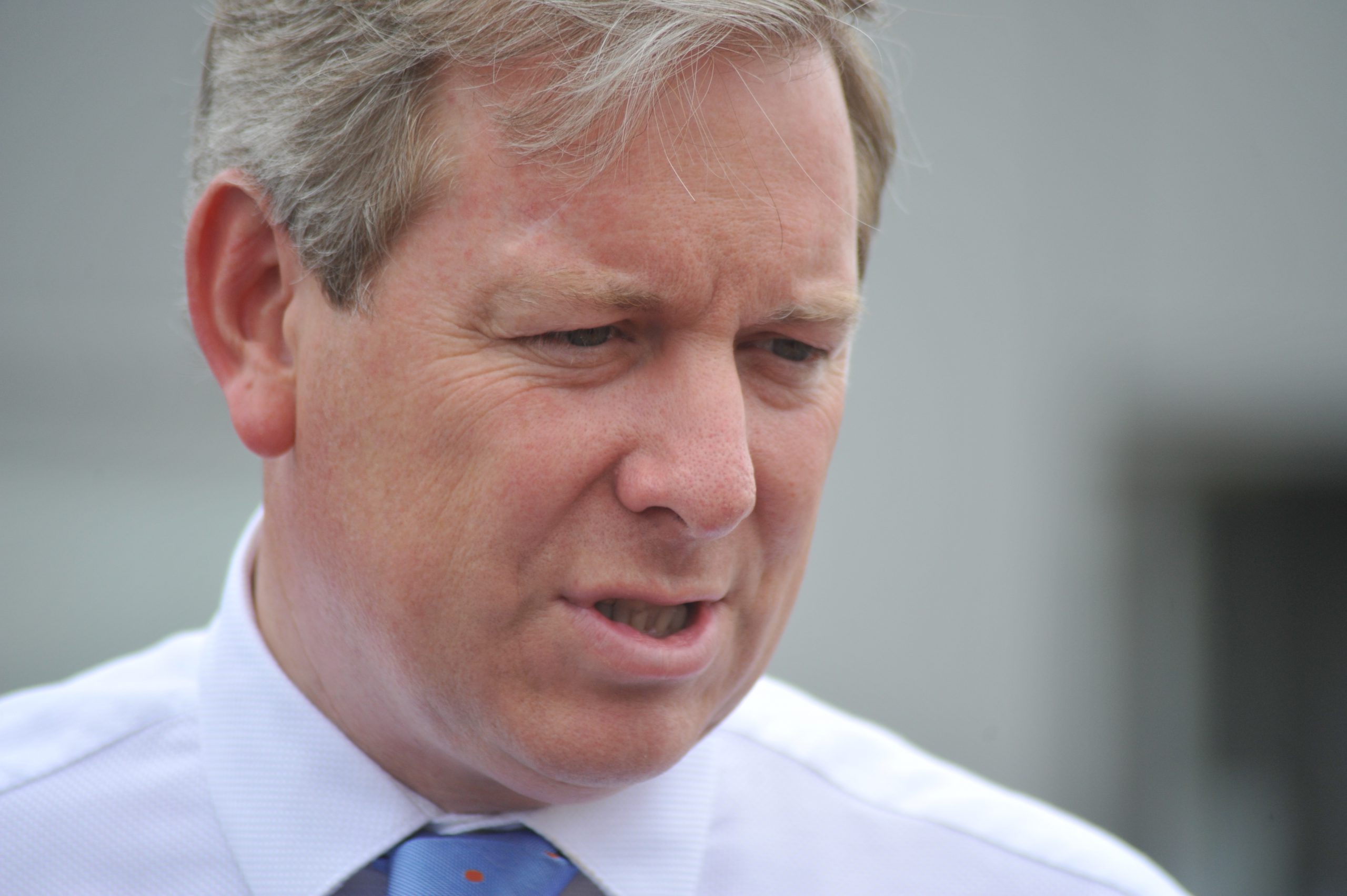 ​
Shadow transport minister David Davis has accused the State Government of a "botched project agenda" resulting in lengthy delays and unreliable timetables for Gippsland V/Line users.
Mr Davis will take the train with Gippsland V/Line Users Group members from Melbourne to Traralgon on Thursday to hear concerns from local commuters.
"The V/Line service to Gippsland has increasingly become unreliable and substandard, and it needs serious attention," Mr Davis told The Express.
Mr Davis was commenting on commuter concerns over delays caused by coach replacements and rail upgrades during the state government's level crossing replacement program.
His comments come as V/Line released its February performance figures in which only 56.7 per cent of services on the Bairnsdale line and 73.1 per cent of Gippsland line services arrived on time last month.
The shadow minister said the government should have planned the major works to take regional commuters into account.
"The government has not planned for the impact of rail works on Gippsland commuters who are bearing the brunt of the government's botched project agenda," he said.
Gippsland V/Line Users Group's Natalie Thorne said she was hoping to meet with Transport Minister Jacinta Allen later this month to discuss a raft of issues.
"They have no ability to manage timetables. We've been raising a whole lot of issues and we hope [the government] has listened," Ms Thorne said.
She said commuters were faced with four-hour each-way commutes into the city during coach replacements.
Ms Thorne cited incidences of fatigued bus drivers who had been put on unfamiliar routes and buses stuck in peak hour traffic on the Monash Freeway.
She was also calling for a dedicated bus lane along the Monash Freeway to ease the burden.
"It gets incredibly worse with these [service] disruptions because the metro trains are also being replaced with buses, which are forced onto the Monash," she said.
"The Monash is like a car park at peak hour, and if there is an accident on the Monash, it can take four hours to get to the city via buses. This means we can't get home until after 9pm."
However, Ms Thorne said she was pleased that V/Line was trialing different coach routes to minimise disruptions after hearing feedback from commuters.
"It's pleasing they have listened to passengers and are trialling alternative routes. It will be interesting to see how they manage these buses," she said.
Transport Minister Jacinta Allen told The Express the government would have more
announcements in coming weeks.
"We recognise the significant disruption caused to Gippsland passengers," Ms Allen said.
"We're working on implementing their feedback on how we can improve disruption services in the future, including running express buses from Warragul and Drouin.
"After four years of nothing – the Government is delivering an infrastructure agenda that will improve public transport services for all Victorians."