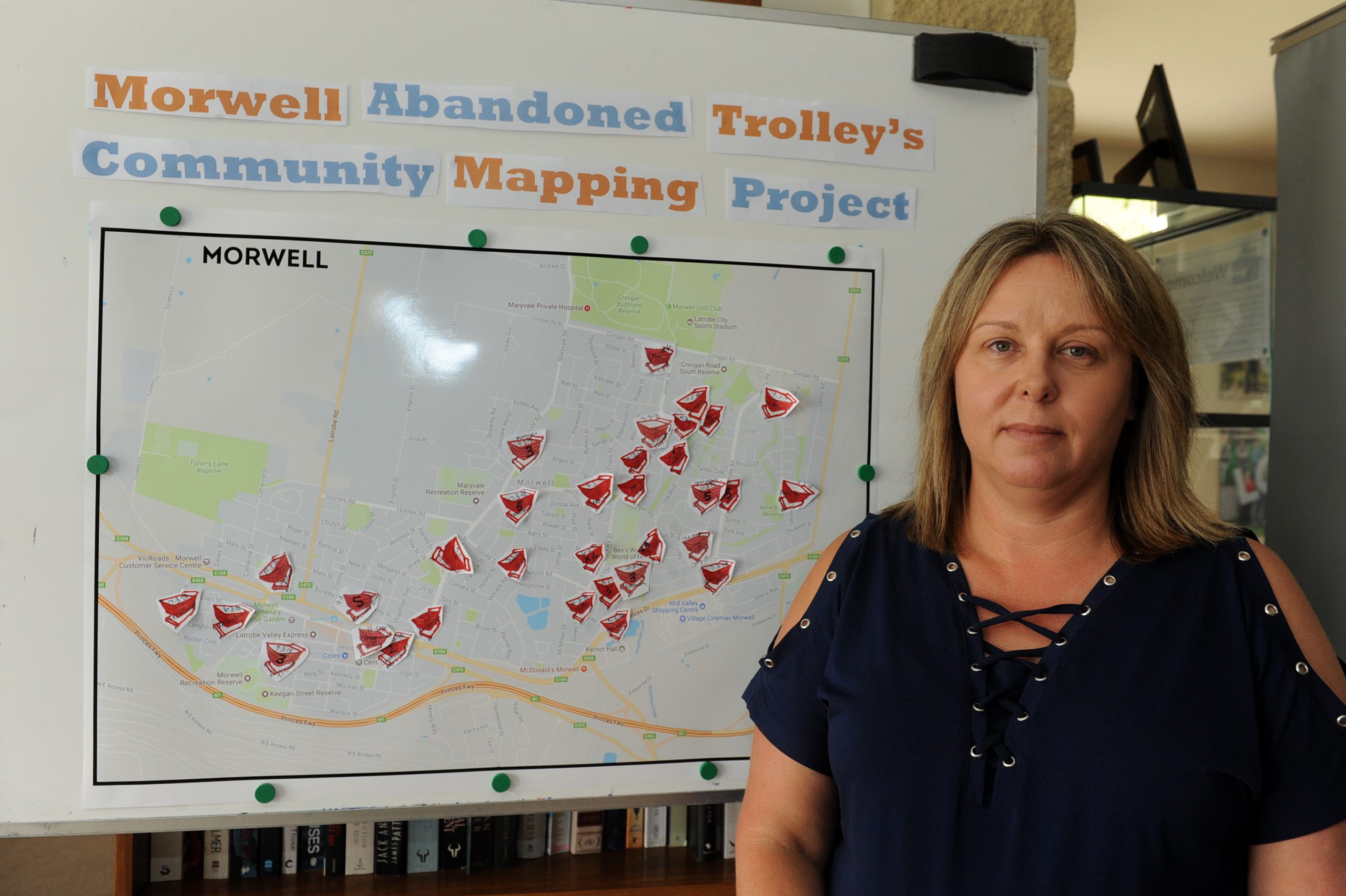 Community members have found more than 60 abandoned shopping trolleys throughout Morwell in less than eight days.
It comes after Morwell Neighbourhood House launched a community mapping project in frustration at the sheer numbers of abandoned trolleys in the region.
The House invited community members to contact it if they came across an abandoned trolley in Morwell and to supply the location of the trolley so they could all be compiled and mapped.
The mapping project will remain open for a few weeks and then the data will be compiled and sent to the head offices of chain stores in the area to highlight the community's intolerance of the issue.
Morwell Neighbourhood House manager Tracie Lund said the community mapping project aimed to demonstrate how prevalent the issue of abandoned trolleys was in Morwell.
"For us, the project is about the community having a shared responsibility, raising awareness around reporting and how you do that and to get a good visual of what the impact looks like across the region," she said.
"It is my hope that we can work together with supermarket chain stores to come up with some strategies to reduce the impact of runaway and abandoned trolleys in our community.
"Another focus for us is really around town pride and being responsible for our immediate community."
Latrobe City deputy mayor Dan Clancey said trolleys that were not returned to stores were considered litter and posed a hazard to the environment, pedestrians and road users.
"Most members of our community take pride in where they live and it is disappointing that lazy, thoughtless behaviours by a few people can have such a negative impact on where we live," he said.
To contribute to the House's community mapping project and report an abandoned trolley, email office@morwellnh.org.au or message the Facebook page at facebook.com/morwellnh/.
Council also encouraged community members to report trolleys using the free Snap Send Solve app at www.latrobe.vic.gov.au/reportatrolley.