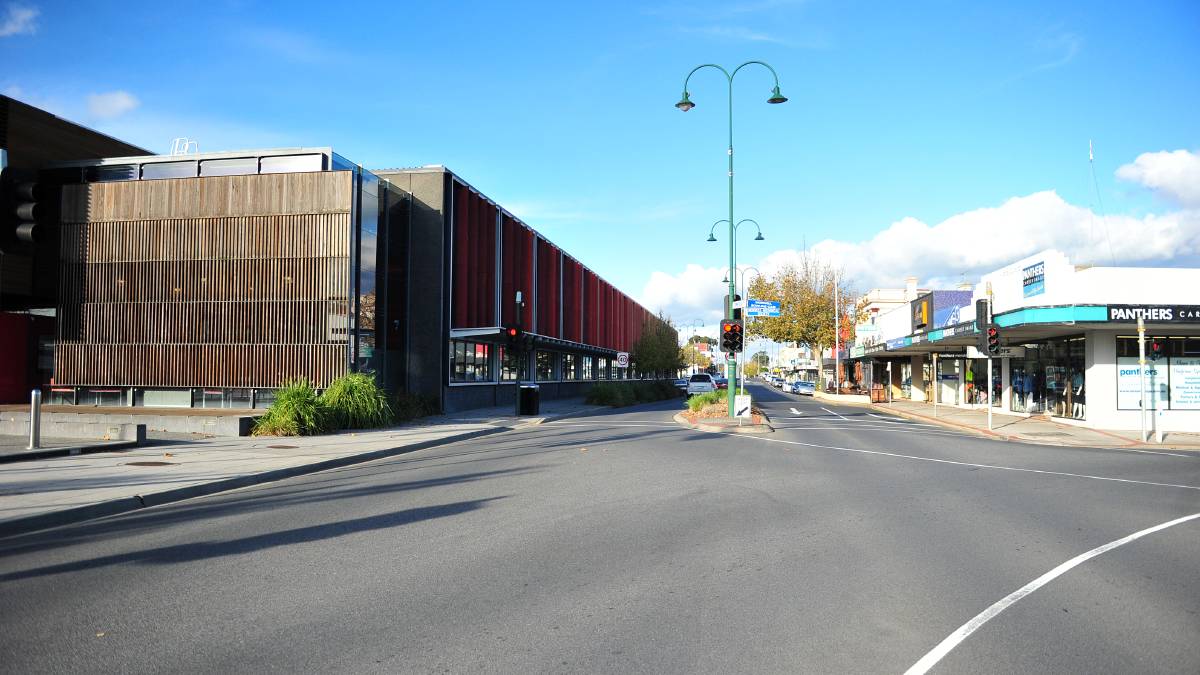 The sister of an ice-addicted pregnant Morwell woman featured on Channel 9 program A Current Affair has spoken out after the TV show left Morwell residents "disgraced" and "upset" following its airing on Thursday night.
Ebony, whose real name has been withheld, told The Express she and her sister lived a "reasonably happy childhood" free from both drugs and abuse.
She disputed claims her sister was introduced to drugs at the age of eight.
The story, which has divided sections of the community, featured four Morwell women at various stages of ice addiction and reported how a point of ice – 0.1 grams – was cheaper to buy in the town than a slab of beer.
Eastern Victorian MP Harriet Shing hit out against the network and described the story as a "disgrace" and "irresponsible journalism" and said the "grubby reporting" was a cheap shot at the region.
Victoria Police Latrobe Crime Investigation Unit Detective Senior Sergeant Trevor Vondrasek said the report featured an "accurate representation" of ice use in the region but had concerns surrounding the ethical manner in which it was reported.
Speaking to The Express on Friday afternoon the sister of the pregnant woman featured said her sister had received "countless offers of help" from service providers and acknowledged her drug use was a result of personal choices, not because she lived in Morwell.
"We've tried to help her and very contrary to what has been said, the whole family have been there and tried to help," Ebony said.
"We're not a run-down community at all and people, like my sister, have been given opportunities for help but sometimes in some cases people aren't ready for help.
"She's been offered multiple times by the DHHS to get help and by Aboriginal services and the Aboriginal community to help her and she's just not taken up the offer and that's her choice."
The story also reported there were no rehabilitation or referral services currently in Gippsland suitable to deal with people dealing with ice, or methylamphetamine, addiction.
"It was really confronting to me – a lot of the story that was told was not supported by facts," Ebony said.
"The story was exaggerated and only covering the negative side of things is not the way to go about it. We need more support here so people don't have to leave the comfort of their own community to seek help".
Latrobe Community Health Service executive director of community support and connection Alison Skeldon said she was concerned about the portrayal of region not having appropriate support services in place.
"It is most important that the community know that there are existing services available here right now," Ms Skeldon said.
"Given we're in the Latrobe Valley, those services are delivered by Latrobe Community Health Service and while the Latrobe Valley has seen an increase in ice use which is consistent in Gippsland and across the state, it's also important to note that methylamphetamine use is nowhere near as high as alcohol and cannabis use.
"In addition to the services we already have, we would be supportive of different and additional programs that might help people during the different phases of their drug substance use journey."
According to data by the Crime Statistics Agency, the local government area of Latrobe recorded 317 drug offences last year.
It compared to 280 offences in 2016, 381 in 2015 and 353 in 2014.
In 2008, when the data started being recorded, 173 drug offences were recorded by Victoria Police in Latrobe City.
Detective Vondrasek said ice appeared to be easily accessibly due to its "ease of manufacture" and information available about how to produce it.
"It has always been a problem in the community," he said.
"One of the issues we have with ice is the often extreme, irrational and violent behaviours associated with its use and that's something police have to deal with regularly."
Detective Vondrasek said the Latrobe Tasking Unit had been set up to assist existing units tackle the increase in drug use and manufacturing across the region.
If you or someone you know needs assistance or information on drug use, visit Latrobe Community Health Service at Moe, Morwell, Churchill or Traralgon or phone LCHS on 1800 242 696 or the Australian Community Service Organisation on 1300 022 760.