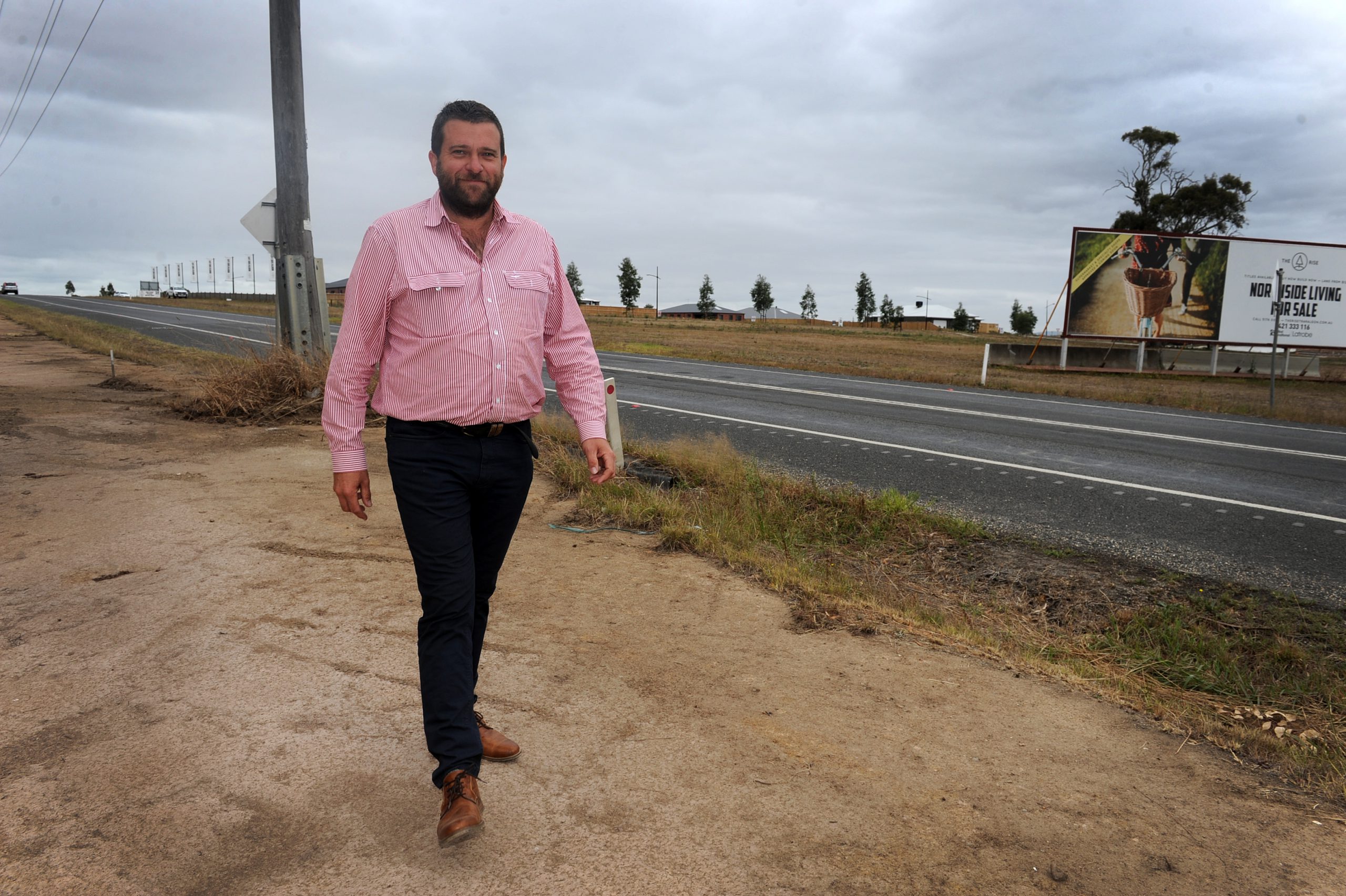 Developers behind The Rise Estate in Traralgon have confirmed a full-sized Woolworths supermarket and a discount chemist store will occupy part of a shopping complex to be established at the estate.
The complex will also feature a medical centre, a number of other specialty stores, service station, laundromat and car wash.
Developer project manager for The Rise Estate development and Stable Project Group Steven Buhagiar said developers had received the required planning permits and construction of the supermarket would begin in the next 12 months and would be finished within the next two years.
"It's got huge potential and we've all but leased the whole site out," he said.
"Woolworths is locked in, the chemist discount store is locked in, a few of the specialty stores are locked in and we've got an abundance of doctors that want to come here.
"Not even an hour after getting the planning permit and being gazetted on the website, I had guys calling from Darwin wanting to put doctors in."
Mr Buhagiar said the future of the region was bright and was confident Traralgon could support a centre that size.
"Look, there are good things happening, and good things coming," he said.
"I think we are going to be inundated with work with the metro stuff and rail stuff. They're bringing the GovHub to Morwell – that's jobs. People are going to want to live in Traralgon and they'll need somewhere to live.
"Plus the new incentive from the government to buy in at 25 per cent of your home for first-home buyers … where [the government] holds 25 per cent of the equity, so when you sell your home you pay it back to them. It hasn't been rolled out yet but it is only in regional areas and it will hopefully be good for us."
Mr Buhagiar said construction of the intersection into The Rise Estate on the Traralgon-Maffra Road had started and would likely be finished by June, representing a $2.5 million private investment in road infrastructure.
"It results in improved safety at the corner of Dranes Road, increased site distances to the Marshalls Road intersection and a new carpark at the termination of the rail trail," he said.
"This intersection represents the eastern gateway to the Traralgon north development plan area and opens up land for 1300 new dwellings.
"These dwellings will be serviced by the new Woolworths. The area will immediately generate 300 new jobs through the infrastructure projects and commercial project."