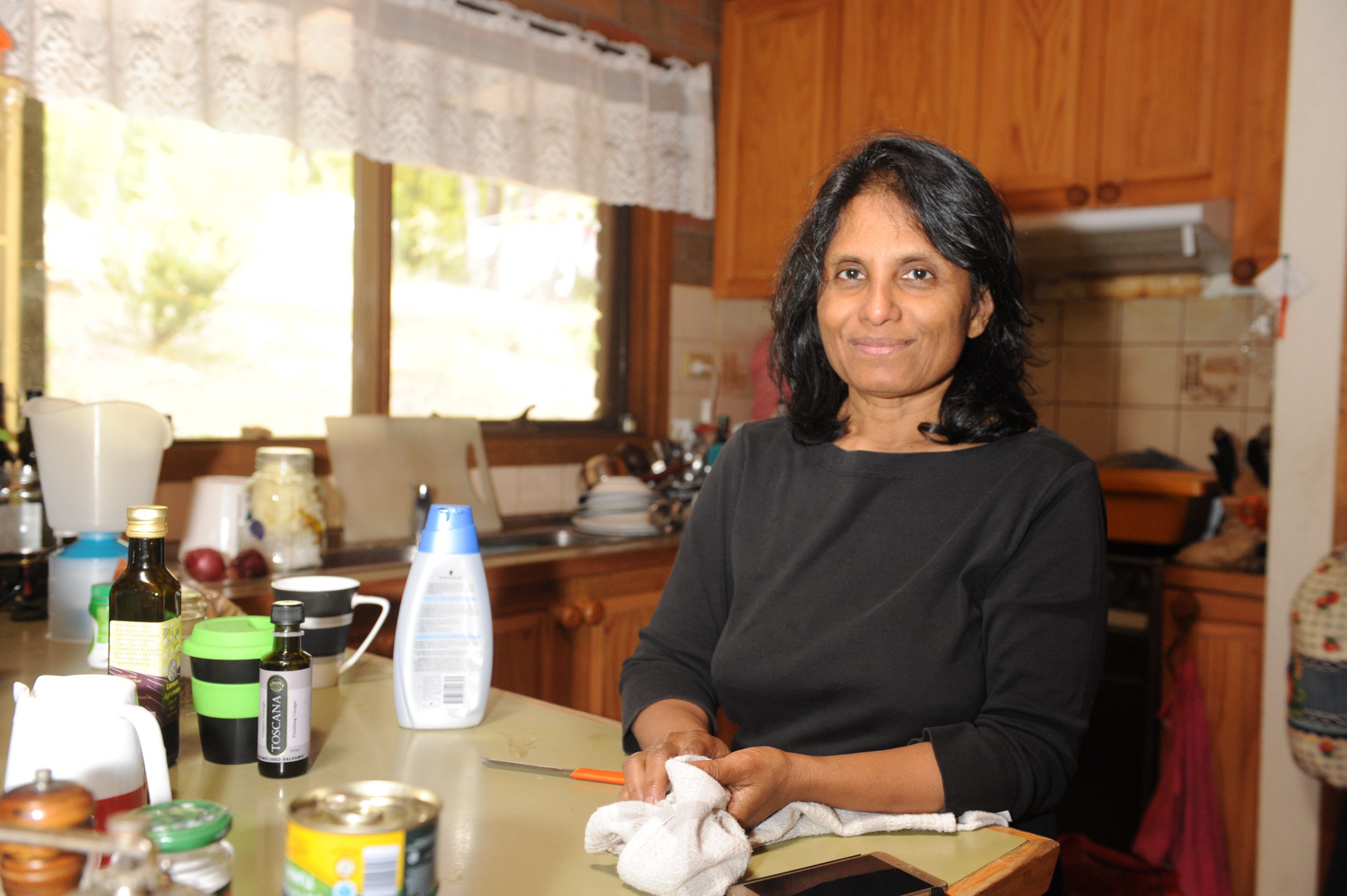 Jeeralang Junction resident Yvonne Matthyssen is one of about 150 people seeking employment through the Worker Transition Service.

As an experienced secretary who lost her job in late-2015, she may not fit the stereotype of a jobseeker in a region dealing with power and timber industry closures.

Morwell-based Workways, however, is the employment partner with the Latrobe Valley Authority which has branched out to provide assistance to the family members of those who lost their jobs with the closure of Hazelwood Power Station and Carter Holt Harvey.
Ms Matthyssen is looking for work while she establishes her own business, while her husband, Michael, is a former Hazelwood worker also looking for employment with a looming April deadline on a short-term contract.
"There are lots of people worse off than me and it's accepting the fact this has happened and it's not the end," Ms Matthyssen said.

Newborough's Martin Schembri is a father of two who has not been able to secure a single interview since he finished up his six years at Hazelwood as a procurement officer.

Workways has helped him clean up his cover letters and respond to selection criteria and he is hoping for an interview since he completed a course in non-emergency patient transport.

He applies for a handful of jobs weekly and has broadened his horizons to apply for work outside the power industry.
Mr Schembri fears being in his 60s is a reason for being left in the dark, yet is not prepared to leave the Valley because of his family.
"When you're getting rejection all the time you start losing your enthusiasm to keep applying," Mr Schembri said.
Workways Worker Transition Service employment consultant Emma Waghorne said there were still many people looking for work who didn't necessarily receive a big pay-out.
"There's people that are selling their houses to be able to stay in the area and having to consider leaving their family … to go and get work elsewhere," Ms Waghorne said.
"A lot of them are really dedicated workers, they worked for 10-20 years for their employees … and they want to be able to do another 10-20 years with another employer to see them through to retirement."
Workways was initially established for former Hazelwood, then Carter Holt Harvey workers, however, the Latrobe Valley Authority is now welcoming their family members and other unemployed people to the scheme.
After jobseekers are referred to Workways through the Latrobe Valley Authority, the organisation helps with employment skills such as interview training and digital literacy.
There are significant financial incentives for Latrobe Valley employers through the scheme who receive $9000 for each worker they employ and train, however, the funding runs out June 30.
More than 480 payments have been made so far.
Ms Waghorne said Workways' resilience workshops were popular and helped people deal with the negative mindset which can come with long-term unemployment.
"[We] make sure when they do get in front of an employer they're giving the best possible version of themselves," she said.
"The guys longest unemployed, it's really about … how to actually stay positive when it's been such a long time they've been disengaged and they've been likely receiving a lot of knockbacks."