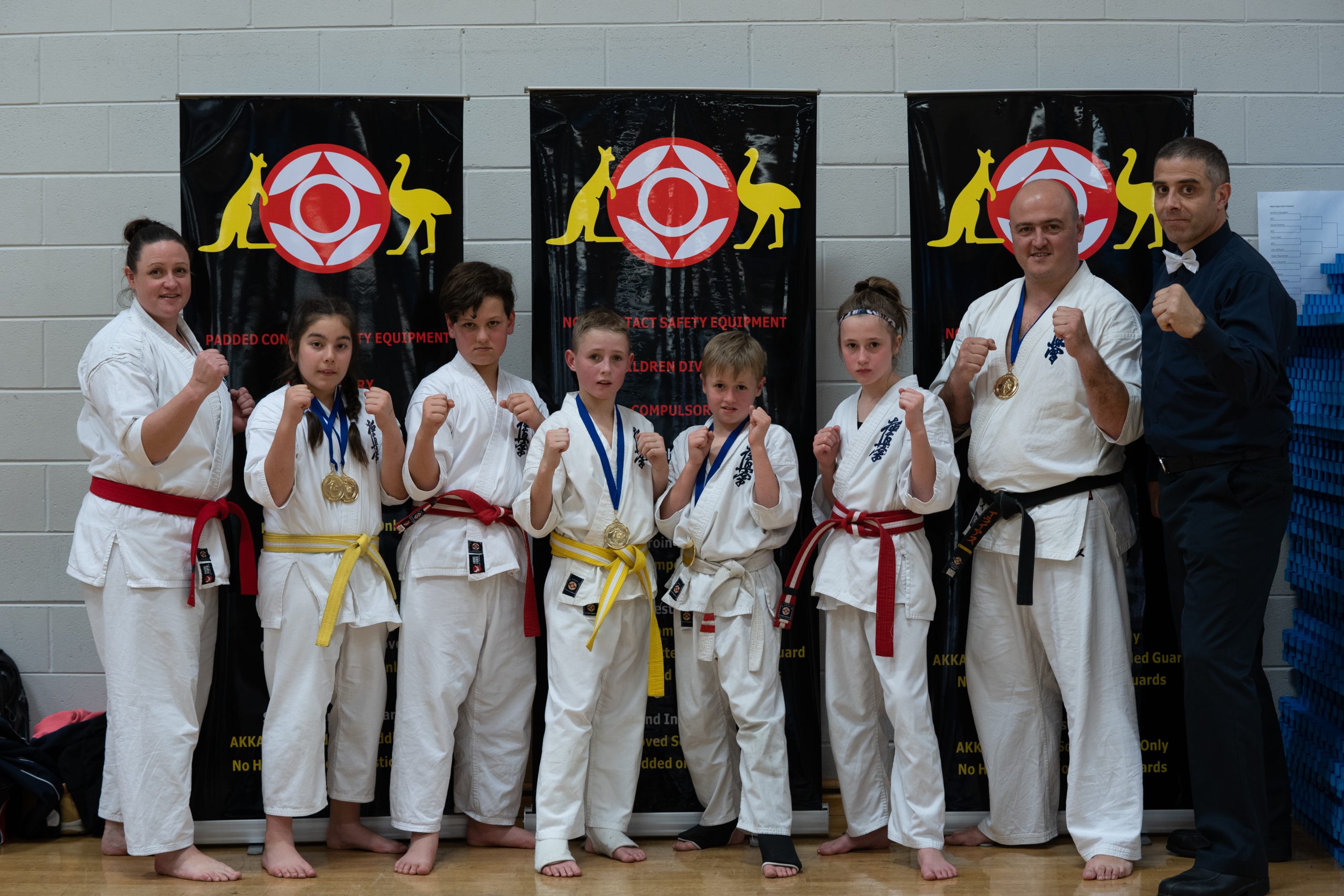 Kate Withers
KARATE
A strong team of five junior and senior competitors represented the Traralgon Budokan Kyokushin Karate Dojo at the 2018 National Kyokushin Karate Championships last week.
Both teams enjoyed success at the championships in Sydney with the juniors taking out four national titles and the senior team two.
Eleven-year-old Elaina Domagala took all before her and won both the heavyweight 10-12 year, full-contact padded division and non-contact division.
Domagala has been competing since she was six and this year marked her fourth consecutive full-contact national title win and her third non-contact win.
Tyler McDermott, determined to improve on his third place finish in the 2017 padded, full-contact, fought three battles to emerge victorious in the boys 10-12 padded, full-contact lightweight division. In his first full-contact tournament, Jakob Scott was a convincing winner and took out the boys 8-9 middleweight padded, full-contact division.
Summah Scott and Samuel Wyntjes fought strong battles in both non-contact and full-contact in their respective divisions but did not place.
All juniors competed in the non-contact and full-contact padded divisions.
The senior team was represented with three non-contact fighters – Kate Williams, Jenna Errey and Elias Kavadias.
Kavadias was the winner of the male veteran division.
The full-contact division in the seniors included Michael Dent who backed up his 2017 national title with another win.
David Weir-Smith showed his strength and had two tough fights to eventually finish in third place.
Adam Riddle, another first-time competitor, also finished in third while Sherriden Trevena fought well but did not place.
Kavadias, Weir-Smith and Dent are international Kyokushin Karate competitors who represent Traralgon Budokan all over the world.
Traralgon Dojo head coach David Nabulsi said the championships were a resounding success.
"All the Traralgon Dojo fighters competed with great determination and commitment in what is considered one of the most competitive and demanding full-contact karate tournaments in Australia," Nabulsi said.
"An outstanding effort, whether you take the win or struggle to advance past the first round, everyone comes away stronger for the experience."