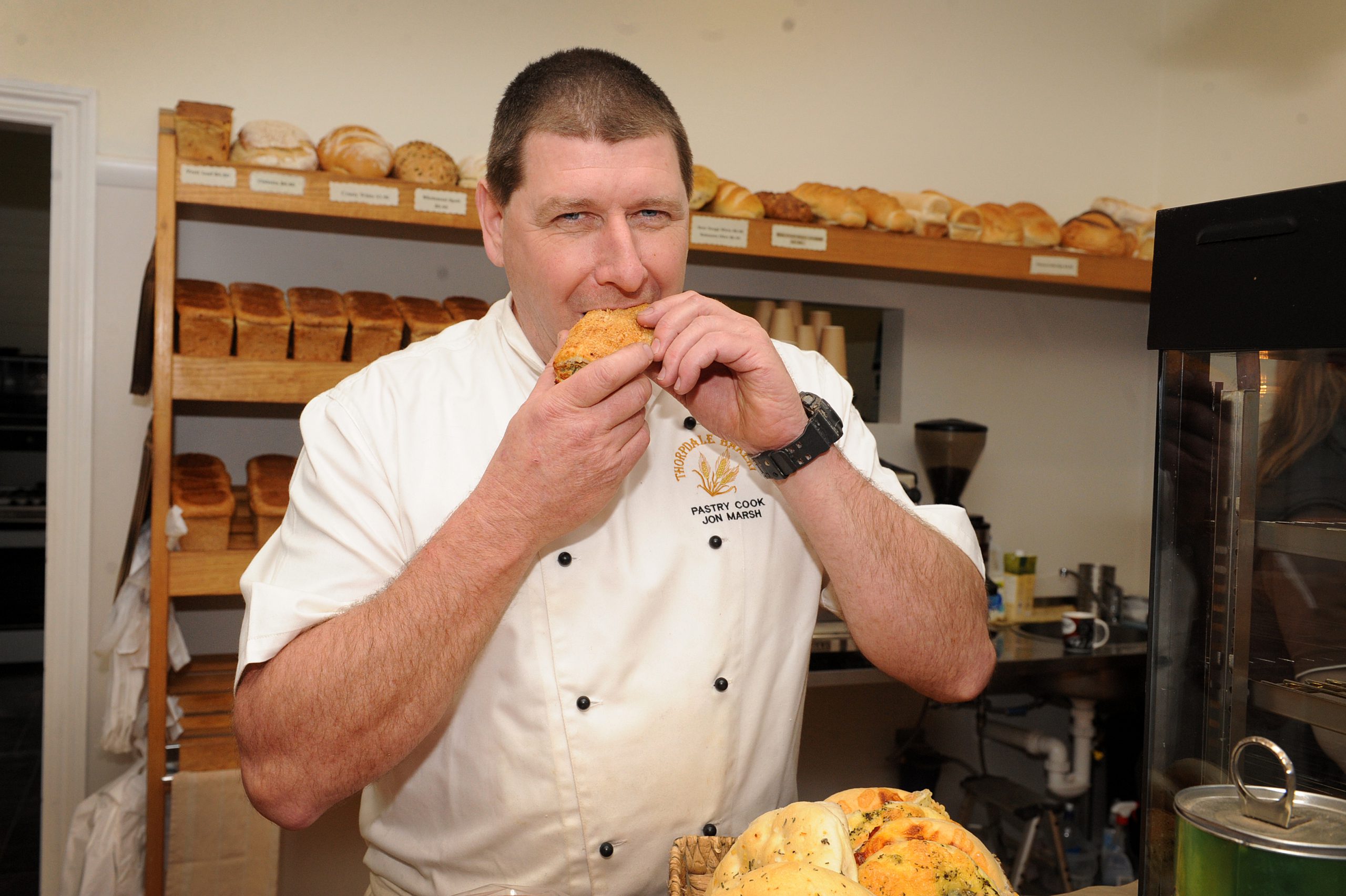 Bryce Eishold
Thorpdale Bakery owner Jon Marsh says it's never too early to bite into one of his gourmet chicken Kiev sausage rolls.

The delectable delicacy – made with fresh herbs and chicken thigh mince – claimed a golden gong at this year's Great Aussie Pie Competition held in Melbourne as part of the Fine Food Australia expo.
"I was gobsmacked to be honest, mate. I've been chasing a gold medal for so long and I thought it was going to come from one of my pies so I was very surprised when it came from a gourmet sausage roll," Mr Marsh, a father of four, said.
"But they are pretty good. You can eat them any time of the day, I reckon. I eat them all the time for breakfast and it's a great start to the morning."
The ingenious creation, which is "literally a chicken Kiev you can eat with one hand", is made from fresh ingredients before being dipped in bread crumbs to give it a golden texture.
"There wasn't anything out there like it so we spent a bit of time developing the recipe and once we got it right we've been happy with it ever since," he said.
Mr Marsh and his wife of 15 years, Sonja, moved to Thorpdale to run the bistro in the Traveller's Rest Hotel before taking on the town's original bakery seven years ago where the business has grown from strength-to-strength.
The chicken Kiev sausage roll was one of four pastries recognised in Melbourne with the bakery claiming a silver for its pulled pork pie in the gourmet red meat category, and bronze for the beef, tomato and onion and Thai chicken curry pies, respectively.
"It's the biggest pie competition in Australia and about 8500 bakeries enter in in the competition from across Australia," Mr Marsh said.
"We go in it every second year because the other years it's held in Sydney and that means you have to freeze your pies and send them frozen and I find you just don't get as good a result."
Mr Marsh took up baking some 35 years ago in Canberra, and in that time had a seven-year stint in the army in infantry, including a tour of East Timor, to "honour the family tradition" before returning home to resume the trade in northern New South Wales.
"It was supposed to be a one-person bakery, it was supposed to be my semi-retirement but it just keeps growing," Mr Marsh, who also owns the Thorpdale Bakery in Church Street, Morwell, said.
"We're living proof that doing things old school and properly and going back the way to the trade was 50 years ago really does pay off."
About 90 per cent of the bakery's ingredients are Gippsland sourced, including the chicken which is bought from a local chook farm and the beef which is grass-fed locally.