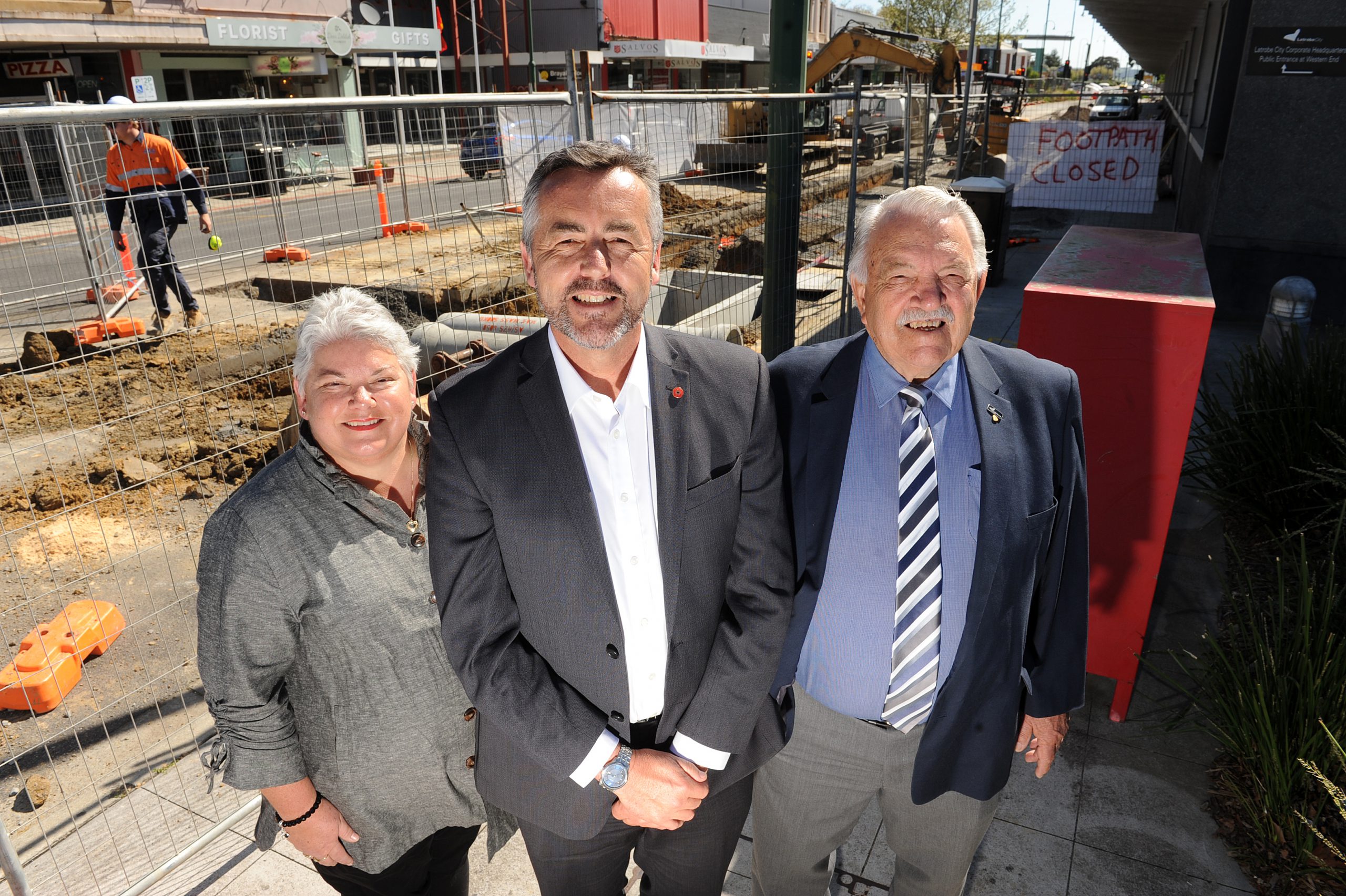 Heidi Kraak
A multi-million dollar redevelopment of the Morwell central business district which will improve lighting, create new garden areas and increase pedestrian safety is underway.
The first phase of work, beginning on the north side in front of the Latrobe City Council offices, is expected to be completed in another four weeks.
During the works the westbound lane of Commercial Road will remain closed.
Works on the redevelopment will pause in the lead-up to Christmas to allow retailers to operate as usual over the busy season. Staged works will resume at the end of January until the end of the year.
The project is expected to create 12 jobs during the construction phase with local company, Ace Earthmoving, the successful tenderer for the first stage of works.
The federal government will contribute $1.75 million towards the $3.5 million redevelopment and the state government has committed to offer $1 million.
Federal member for Gippsland Darren Chester said the project would support business owners who had invested in Morwell by making the area more attractive to customers.
"In order to encourage more investment into the Morwell CBD, we need to make the town's central commercial area more attractive as a place to do business, shop and socialise," he said.
"Governments at all levels need to work together to build up the small business sector. It is the key to strengthening the local economy and creating more jobs in the Latrobe Valley."
"The closure of Hazelwood has thrown us some challenges but we must remain positive."