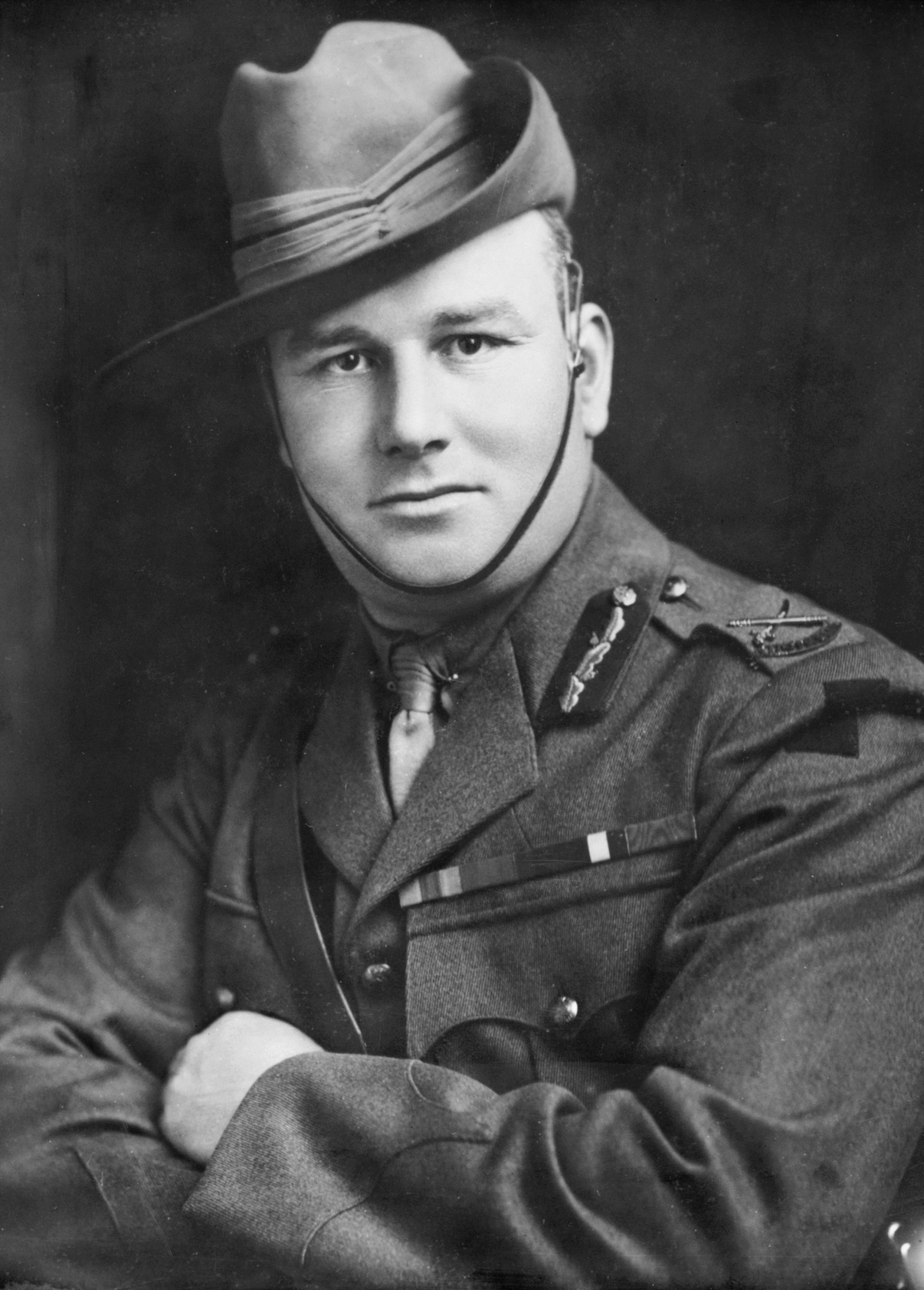 Bryce Eishold
Australian war hero Pompey Elliott will be remembered at a centenary of Anzac event next month for his controversial decisions, charismatic nature and successful decision making as a commander in the First World War.
Born at West Charlton in the Mallee, Mr Elliott moved to Ballarat where he attended college before completing a law degree at Melbourne University.
After graduating, he became a solicitor in Melbourne and immersed himself in the peacetime militia, marrying Kate, and having two children – Violet and Neil, before he was appointed to command the 7th AIF Battalion in 1914.
Historian and biographical author Ross McMullin will speak about Mr Elliott's influence during the war and how he went onto become a household name in the 1920s, at the Centenary of Anzac and Armistice Concert on November 2.
"Pompey Elliott was Australia's most famous fighting general and the counter-attack at Villers-Bretonneux was based on his plan to recapture the town," Dr McMullin said.
"Pompey commanded the seventh Battalion at Gallipoli and at the Western Front he commanded the 15th Brigade and no Australian general was more revered by those he led or more famous outside his own command."
After returning to Australia in mid-1919, Mr Eillott was approached to stand for the senate and became a Victorian senator later that year.
However, his life came to a sudden end in 1931 when Mr Elliott – a senator at the time – took his own life after years of angst following his return from WW1.
He was 52.
"He never got over a number of legacies from the war and he was particularly troubled by his inability to continue looking after returned soldiers as he had during the 1920s because of the advent of the Great Depression," Dr McMullin said.
Mr Elliott's involvement with the First World War is one of several aspects Dr McMullin will speak about at next month's event, with a focus on Australia's involvement with the British forces 100 years ago.
"It was Australia's international moment, beyond all others in our history since European settlement when Australians in 1918 were influencing the destiny of the world," Dr McMullin said.
The concert will focus on tradition and entertainment and feature a variety of genres including top 40s and rock and roll from groups including the Victoria Police Pipe Band and the Royal Australian Navy Concert Band Melbourne.
Tickets cost $7 and are available from RSLs at Moe, Morwell and Traralgon, The Express office in George Street, Morwell online at latrobe.vic.gov.au/lpawhatson or by phoning Mr Quinn on 0417 567 291.
The Morwell Centenary of Anzac Concert will be held at 2pm on Sunday, November 4 at Kernot Hall, Morwell.