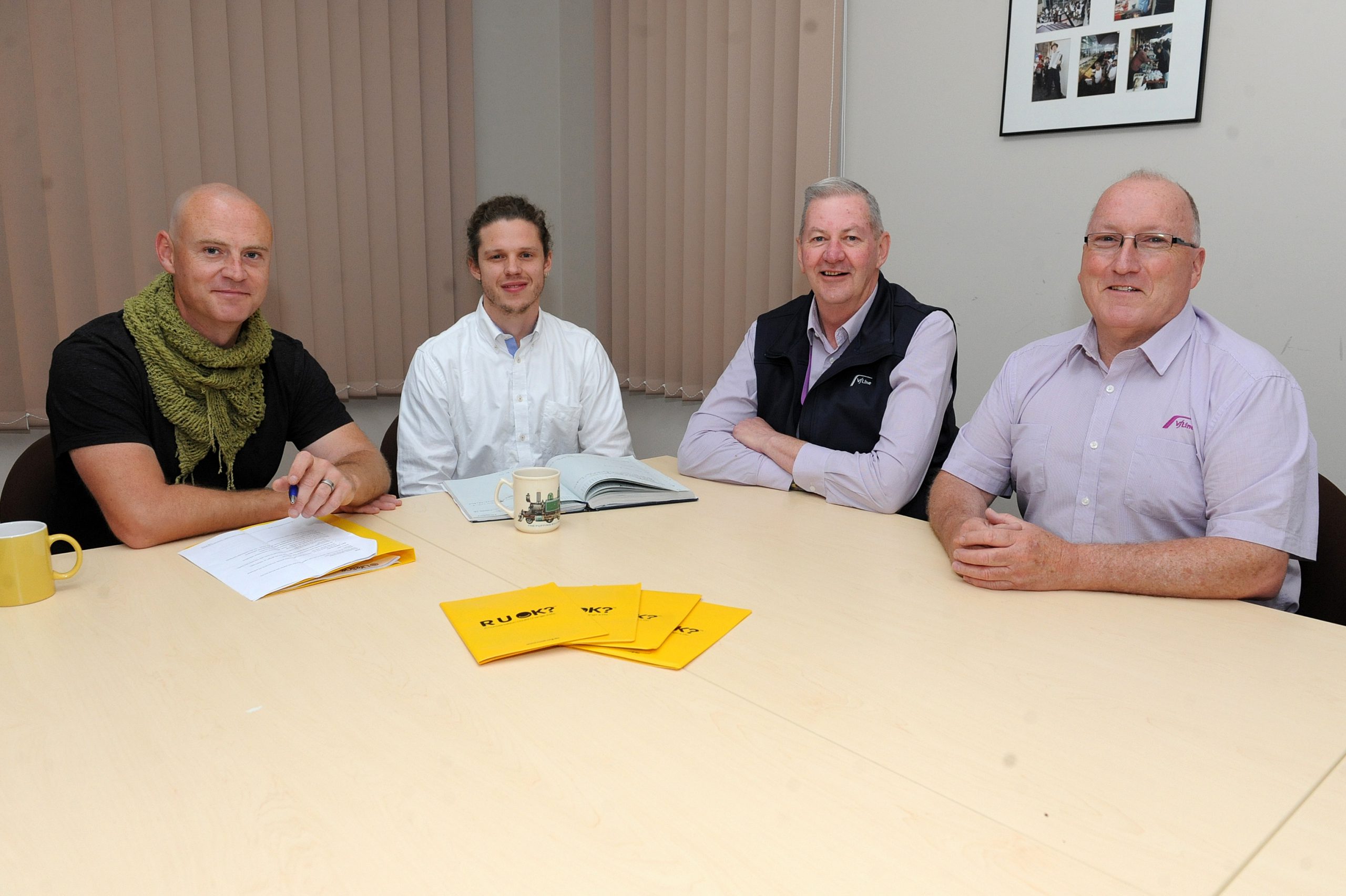 Heidi Kraak
You don't have to be a mental health professional to ask a loved one if they are ok.
This is the message Friends of Lifeline, a group of passionate volunteers and mental health advocates, have been advocating through the Mind the Valley project, a series of sessions with more than 200 community members discussing how to have conversations with friends and families around mental health and wellbeing.
The sessions are an informal introduction to the R U OK framework, which provides guidance for people on how to have positive conversations with family and friends around mental health.
Having lived with post-traumatic stress disorder for two years, Friends of Lifeline volunteer Ben Krutop understands first-hand the importance of "checking in" on loved ones, however, said the R U OK conversation didn't have to be a scary experience as most people already have the skills to do it.
"The important thing to know is there is no such thing as a perfect conversation," he said.
"You just have to ask and listen and you can make a massive difference by doing that.
"It is mainly about having these people leave these sessions with a little bit more knowledge, a bit more confidence to do it … if people walk out thinking 'hey, that's alright. That isn't scary' and if that is all they take away, we've done our job."
Lifeline community development officer Sam Forbes said one of the goals of the Mind the Valley sessions was to reduce stigma around mental health.
"[Mental health] isn't a mysterious, other-realm issue – it is part of your everyday health. We all have mental health at all stages of life" he said.
"We're trying to change the perception that only professionals can help when it comes to mental health.
"R U OK is about connecting with each other and giving people the opportunity to get things off their chest, connect on a deeper level, and feel valued and connected to their community – it is not a scary, terrifying conversation that happens at the very pointy end of someone considering suicide."
Friends of Lifeline have facilitated Mind the Valley sessions with community members and groups, including at aged care facilities, at businesses, farmers groups, tertiary education institutions, with migrants learning English, and many more.
To learn more about the Mind the Valley sessions, or if you are interested in having a Mind the Valley session at your community group or business, contact Lifeline Gippsland on 5136 3500 or email sam.forbes@llg.org.au.