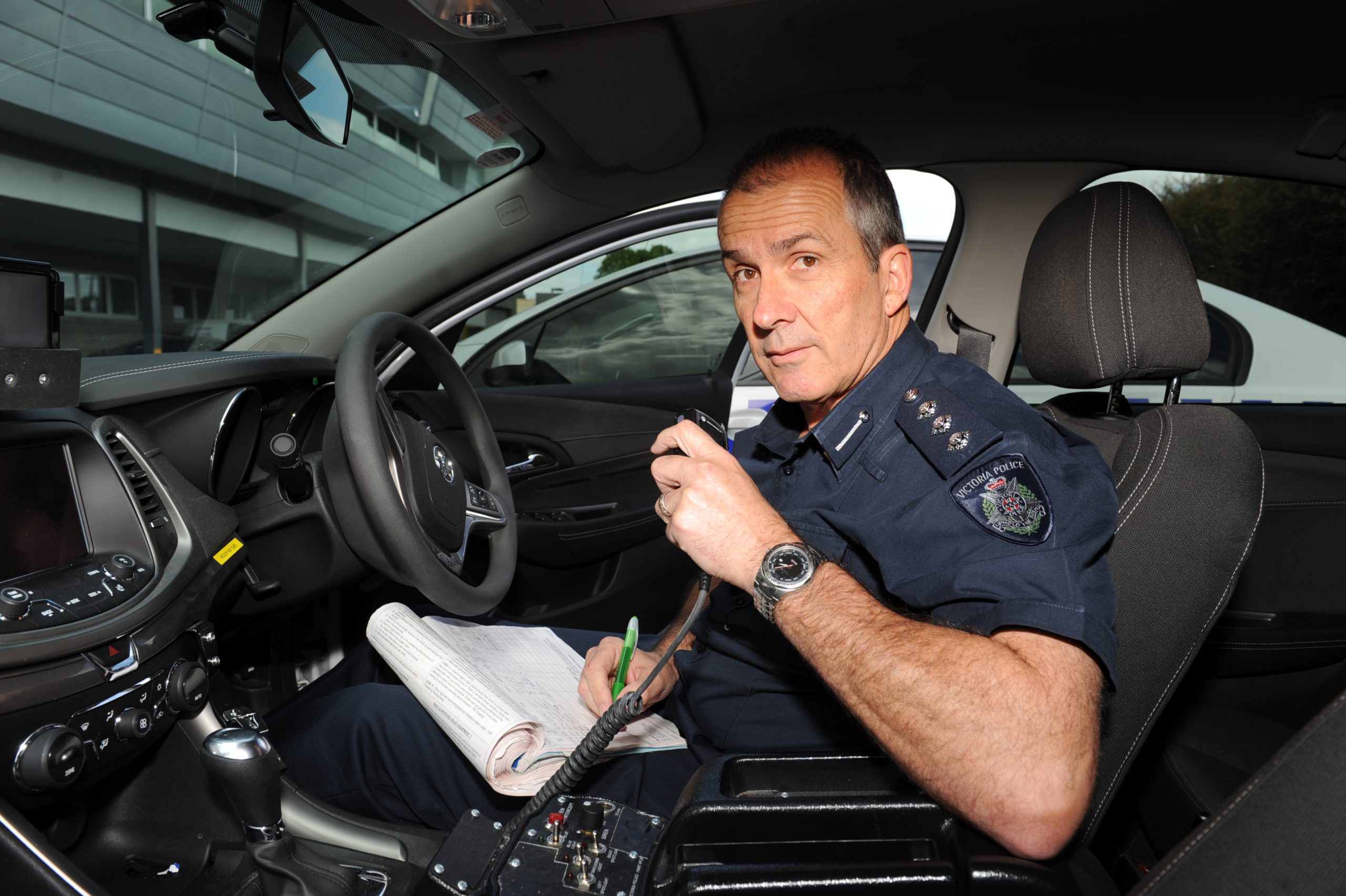 Bryce Eishold
Latrobe Inspector Rob Wallace says Victoria Police's new digital radio system should be in place by Christmas and is expected to secure police networks and reduce interference in regional Victoria.

Inspector Wallace, who returned to Morwell Police Station on Monday after 10 months as Acting Superintendent in Bairnsdale, said the existing analogue network was out of date and had hindered police operations in the past.
"We've had an incident in the past 12 months where our network security was breached and compromised our radio transmissions," Inspector Wallace said.
"It's been in the pipeline for some years and there's a lot of work and infrastructure that is being put in place to enable the communications to ensure they're clear and secure in line with metropolitan Melbourne."
Security and coverage concerns have been problems for regional police for some time, particularly since a similar digital network was introduced in Melbourne about a decade ago.
"Often we find in very remote areas like in far east Gippsland, transmission is poor and often unclear," Inspector Wallace said.

"Because it's digital, the transmissions are a lot more clear and it will give better coverage in previously difficult-to-transmit areas.
"We hope to have it up and running by the end of the year but it's a gradual roll out and obviously you get glitches which will be addressed as they present."
"The analogue radios will be turned off once we have our digital system up and running and we are satisfied that it is 100 per cent reliable," Inspector Wallace said.