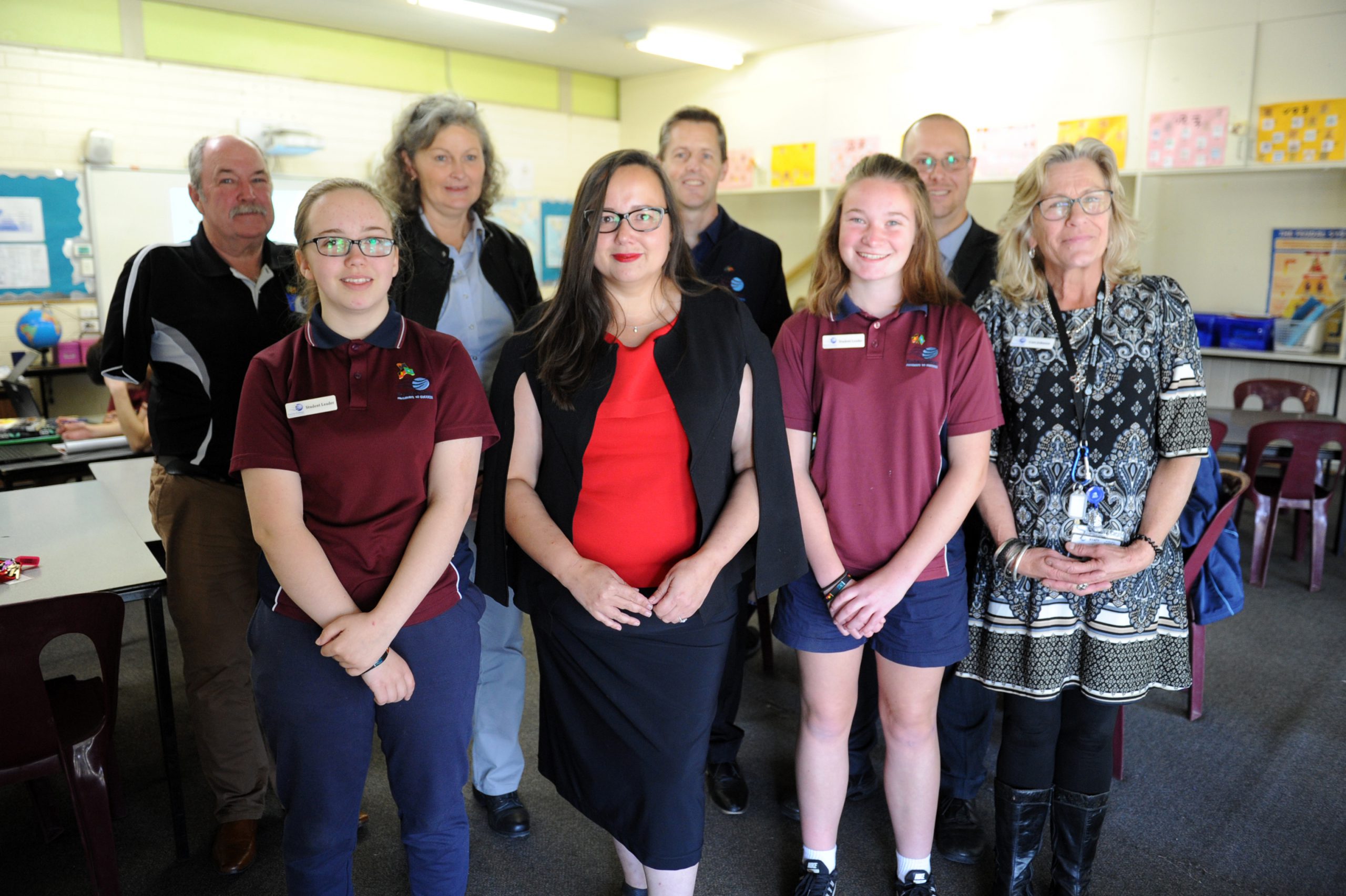 Heidi Kraak
High school students at state schools across Gippsland will have in-school access to dedicated mental health professionals under a $51.2 million state government program to be rolled out next year.
Member for Eastern Victoria Harriet Shing visited Kurnai College's Morwell campus to announce the Mental Health in Schools program,which will employ more than 190 qualified health professionals, including counsellors, youth workers and psychologists to work in schools alongside other wellbeing and physical health staff.
The announcement comes off the back of Labor's commitment to fund a Royal Commission into mental health should it be re-elected at the upcoming state election.
Ms Shing said there could be significant impacts on students' social and educational engagement if their mental health and wellbeing was out of balance.
"We know that one in seven Victorians between the ages of four and 17 experience a mental health issue," she said.
"We'd never tell anyone with a broken leg to get up and walk … and it is the same with mental health and wellbeing, too.
"It is well past time we have this conversation. It is about putting sunlight on the issue."
Ms Shing said the mental health worker at Kurnai could work alongside the Doctors in Schools program, rolled out at Kurnai and other schools across the state earlier this year.
"This program will give students across Gippsland dealing with mental health issues the support they need, so they can stay healthy and well," she said.
"This is about ensuring every student in Gippsland is able to fulfil all of their potential and get the very best education."
The mental health professionals will provide counselling and other intervention services for students and will also lead prevention activities by giving school staff the skills to manage student mental health.
Health professionals will be employed and allocated to schools across the state based on enrolment numbers.