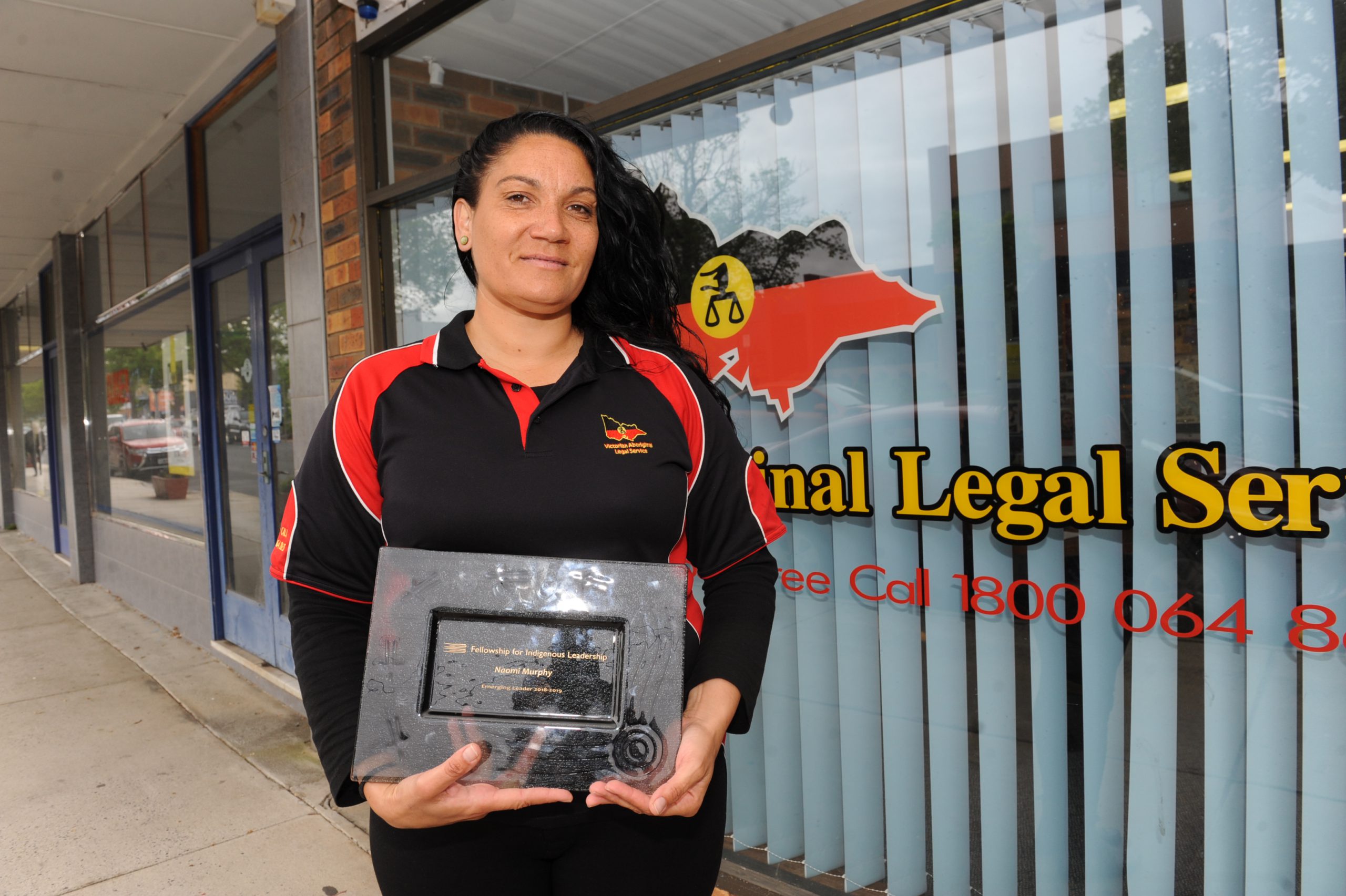 Michelle Slater
A Morwell Indigenous woman who was awarded a prestigious fellowship as an emerging leader, plans to develop programs for women's healing and community development.
Naomi Murphy was awarded a Fellowship for Indigenous Leadership last week for her community volunteer work.
Ms Murphy runs programs in Aboriginal justice and has been volunteering on a project to clear the criminal records of the Stolen Generations.
The Queensland-born woman also leads the Dreamtime dance troupe and local Indigenous netball teams.
Ms Murphy was one of three Gippsland women to receive the fellowship. She also received a $30,000 scholarship as part of the award.
She hopes to help develop community-driven women's cultural programs in consultation with local elders, which could include health and well-being or traditional medicine.
Ms Murphy also plans to take part in personal growth programs, such as yoga and reiki so she can pass these skills back into the community.
She said these projects were important in the Latrobe Valley as Gippsland has the state's highest rates of Indigenous women in the justice system and of child removal.
"I've already been informally consulting with Latrobe Valley women to develop a Koorie circle. This is about Aboriginal women and connecting to culture which is important for healing," Ms Murphy said.
"These women need healing and support in a culturally supportive and safe way. When a woman is locked-up, who takes care of the babies? The women will drive this and tell me what they want," she said.
Ms Murphy works as a client services officer at the Victorian Aboriginal Legal Service helping people navigate the justice system.
She is also part of a program to make job networks more accountable and give ex-offenders a break and get them a job.
"It's one strike and you're out. There is a lot of youth coming through the system. We need to break that. I've been discriminated against, I'm lucky VALS has given me a job and let me turn my life around," she said.
"My family has three generations of women in contact with the justice system and I want to break these cycles."