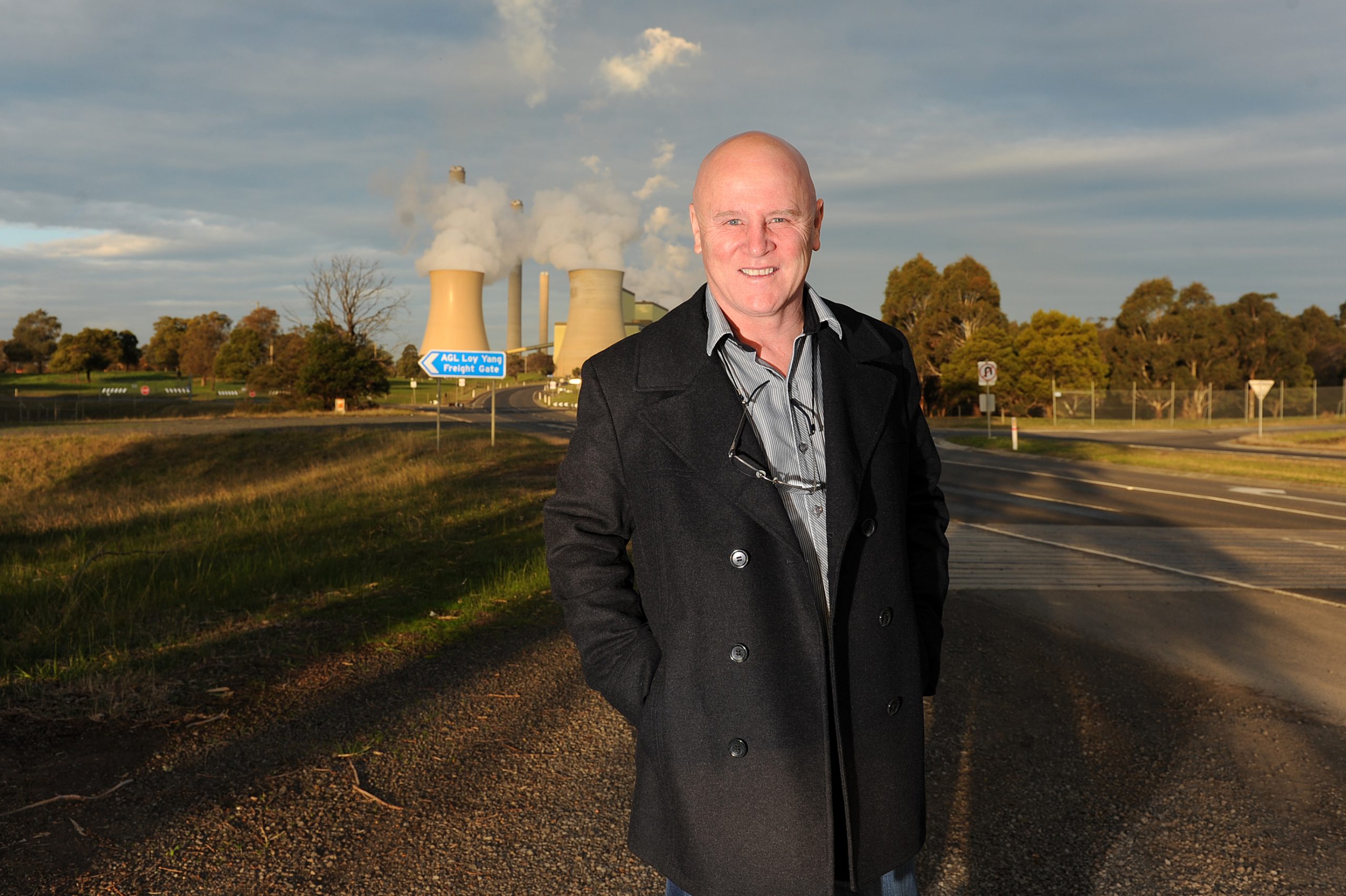 Bryce Eishold
Independent candidate for Morwell Ray Burgess says he would "discontinue" the Latrobe Valley Authority if he wins the November 24 election.

The Morwell newsagent said the LVA had lacked "optimism and hope" since its establishment by the Andrews government following the closure of Hazelwood Power Station.
Speaking to The Express on Friday, Mr Burgess said the region required a "more consolidated approach" and "people of the Valley needed more support and confidence going forward".
Last month the former State Electricity Commission worker and union representative proposed a Future Latrobe Valley Fund which would be funded through a 30 per cent tax on coal from the region's power station operators, if elected.
Under Mr Burgess' proposal, a board of local business people and engineers "with the skills to bring industry to the Valley" would be elected to oversee the fund which would "empower the people of the Valley".
He said the LVA had "not met the needs of the region's people" and "dissatisfaction with the LVA is rooted in the fact it hasn't brought any significant business to the Valley – prior to last week".
However, he welcomed the state government's announcement last week to develop an electric vehicle manufacturing facility in the region – regardless of which party wins the election – which is expected to create about 500 jobs.
"The LVA has finally done something the people of the Valley expected of it," Mr Burgess said.
"There's not political points to be scored here, it's just points for the Valley – it doesn't have to be politically driven."
While the Coalition has
committed to retain the LVA if it wins the November election, both the Liberal Party and Mr Burgess said a review of the organisation tasked with the $266 million transition fund would be necessary.
"The Latrobe Valley Future Fund would be for the Valley and not outside the Valley, it would essentially work within the Latrobe City boundary," Mr Burgess said.
"We don't need money going outside the Valley – to places like Baw Baw and Wellington – but [the LVA] would have a lesser role or a discontinued role if the Valley had control of it."
However, state member for Eastern Victoria Harriet Shing defended the LVA and said it had played a crucial role in driving funding support and new opportunities for the region.
"Since we created the LVA it has delivered more than 100 community support grants, administrated unprecedented support to the Latrobe Valley region, driven in excess of $100 million in new private investments, created over 1100 new jobs and this all prior to our most recent announcement of an additional 500 jobs for the area," Ms Shing said.

"Just like the Coalition, Mr Burgess is unable to put politics aside to recognise the crucial role that the LVA has played. In fact, the Latrobe Valley Authority model which is based on employing locals to deliver for our local community is increasingly the government's model being requested by other Australian regions and industries in transition."