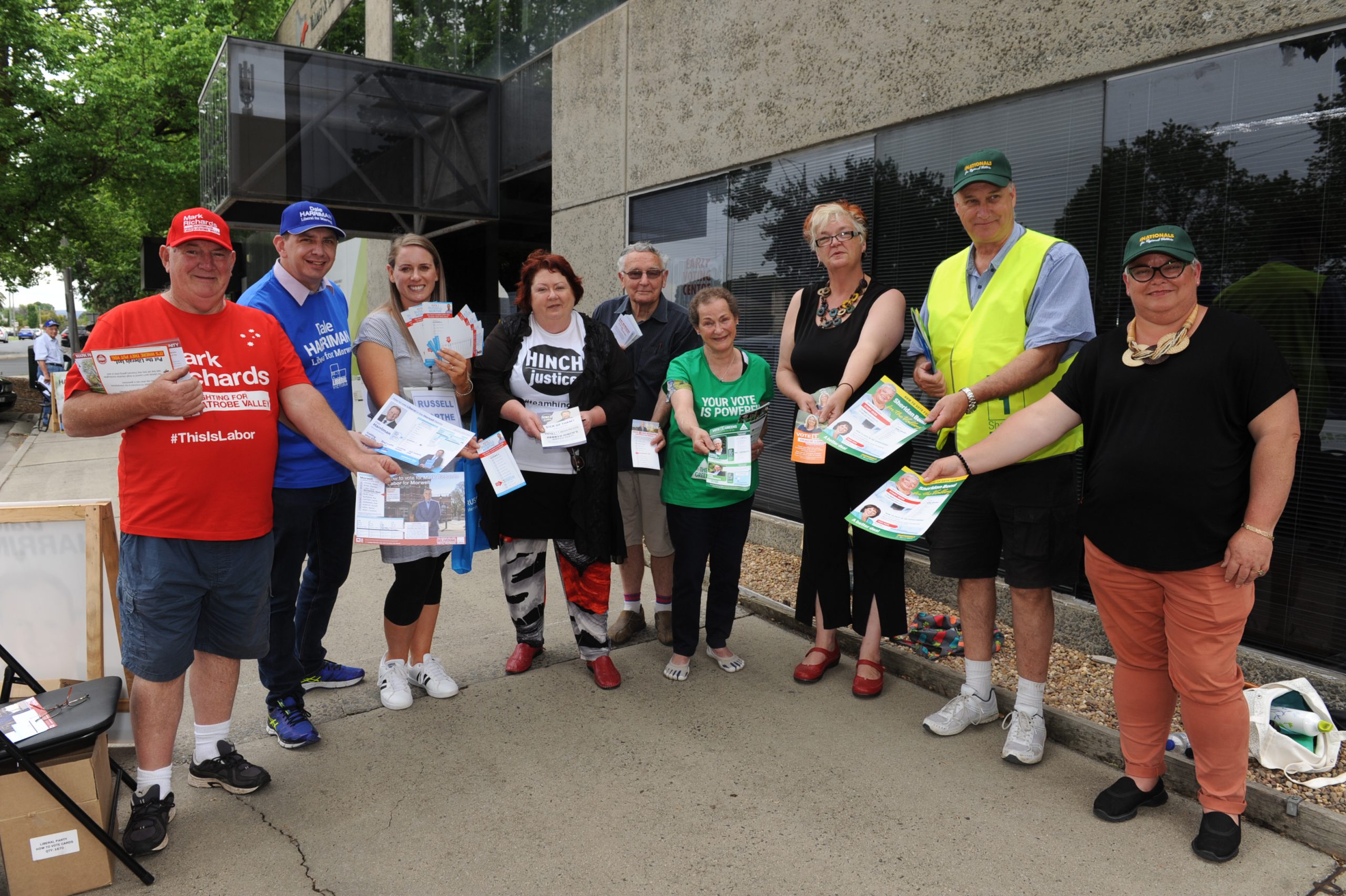 Heidi Kraak
Barring any late announcements, Labor has promised greater spending than the Coalition in the seat of Morwell should it be successful on Saturday, an analysis of election promises has revealed.

While final costings from the major parties are both likely to be released today, Express calculations have revealed Labor had promised more than $223.8 million in Latrobe Valley-specific initiatives compared to more than $52.32 million for the Coalition.
Labor's promise of $217 million for Latrobe Regional Hospital's stage three expansion is the biggest pledge for the seat of Morwell, however, the Coalition has pledged $300 million to rebuild the West Gippsland Hospital, which falls in the neighbouring seat of Narracan.
Treasurer Tim Pallas said costings would "probably" be released today, however.
The Express' costings do not include funding for statewide announcements that Morwell would benefit from, such as the mental health and dental care in schools promises.
The figure also does not include announcements in which the Latrobe Valley would receive a portion of funding such as Mr Pallas's promise of 800 new car parks in Morwell and Traralgon, in which the $30 million fund would also pay for new parking spaces in Ballarat – the exact amount to be spent in the Latrobe Valley has not been specified.
Mr Pallas said Labor had a "large commitment" to rural and regional Victoria and that total Labor costings would be available 24 to 48 hours prior to Saturday.
"By the end of this week, after all of the policies have been announced, I'll show people how they all come together," he said.
"I can assure people we have the strongest performing economy in the nation. We've lifted it from the fifth best performing economy in the nation to the best. We've got the largest economic growth and largest employment rate in percentage terms in the nation."
The Express' calculations of Coalition promises does not include statewide promises that would benefit the region such as the Latrobe Valley's slice of a $19 billion promise for statewide fast rail, which would establish a rail authority here.
While the Coalition's promised spending is not on par with Labor for the Morwell electorate, member for Eastern Victoria Melina Bath said the promise of $300 million for the West Gippsland Hospital upgrade should "not be discredited".