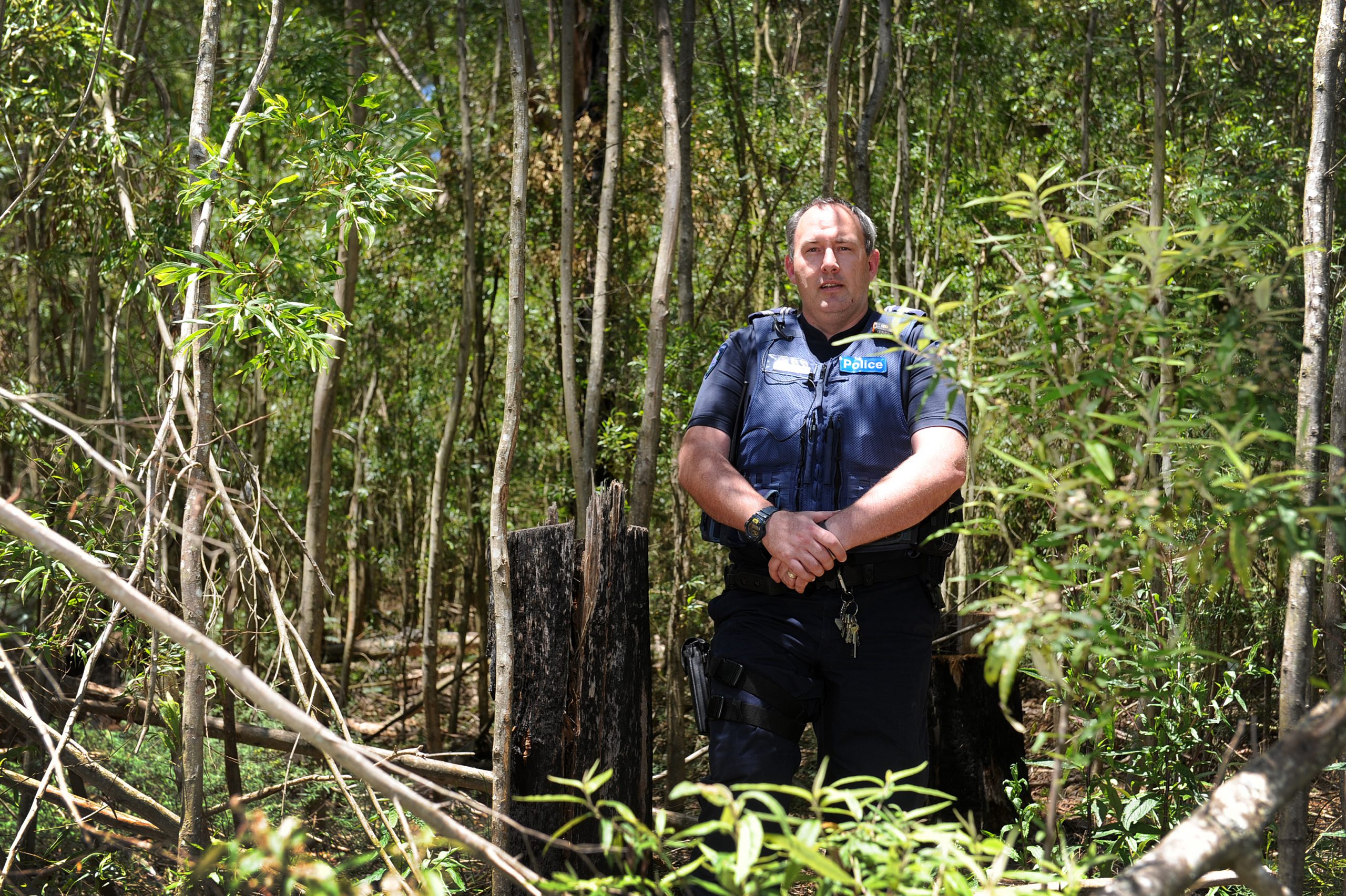 Bryce Eishold
CCTV footage is being reviewed after groups of people have been caught illegally logging protected areas of pine plantations near Boolarra.

The protected trees, located in HVP Plantations' custodial areas, are prevented from being distributed, however, police in recent weeks have received several reports of concerning incidents.
Boolarra Leading Senior Constable Matt Ryan said at least a dozen trees were chopped in a section he visited with The Express last week, while several other areas have been hacked at in recent weeks.
"There was 12 trees chopped in a little area this week and that was one of five areas that we've found so far when people are pillaging the countryside," Leading Senior Constable Ryan said.
"It happens everywhere. There's obviously other areas it happens, but it's also very dangerous because people are dropping these trees across tracks or sometimes the trees get hung up in other trees and just sit there balancing for something to make them fall."
The illegal logging is taking place on private, non-fenced land along Darlimurla Road, near Ashford's Track and several unnamed tracks in between.
"There's been a number of calls from locals who have observed this kind of behaviour and seen cars going into private areas," Leading Senior Constable Ryan said.
"These plantations are on private property and some people think you can go to state forests to log but you can't even do that.
"We haven't charged anyone yet but we're reviewing CCTV footage from HVP Plantations and there's a number of incidents we're looking into."
HVP Plantations silviculture manager David Neave said illegal logging in summer was not as common, however, he had received reports of people carting firewood from plantations.
"That sort of wood comes out of custodial areas, which is our natural area, because that's the kind of firewood people are looking for because [it burns] hotter and slower," Mr Neave said.
"People are taking eucalypts, which are our natural growth trees that we manage, but don't log."
Police said they would start cracking down on rogue loggers who could face significant fines for trespassing or the loss of their vehicle and equipment.
"For a start police will be able to seize people's cars, trailers, chainsaws and all the property they've used to commit the offence if they're caught doing it," Leading Senior Constable Ryan said.
"If we take their Hilux, trailer, chainsaws and log saw that's a fair a bit of monetary property there so people need to stop doing it."
For information about firewood collection areas, visit Department of Environment, Land, Water and Planning's website.