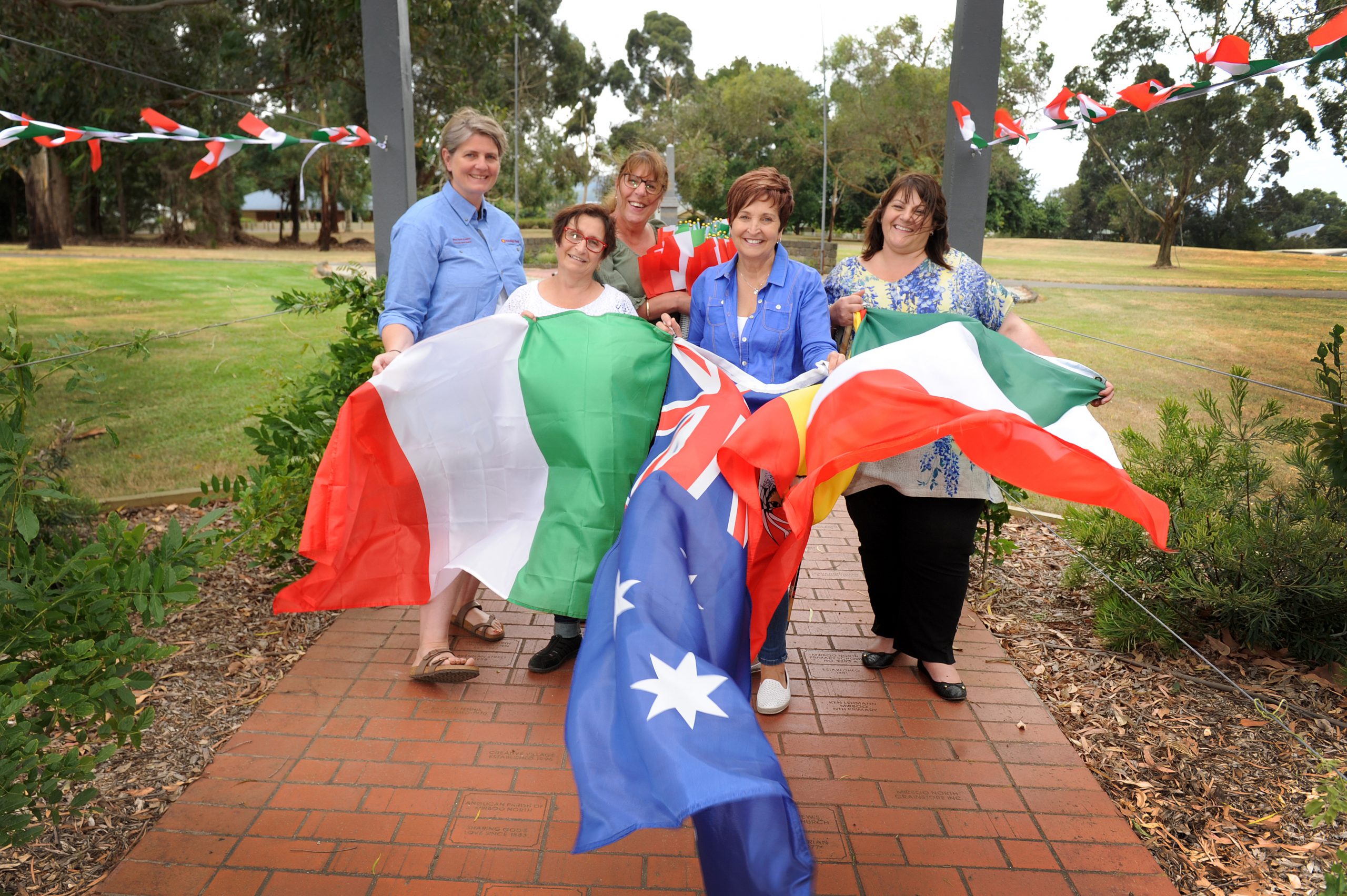 Michelle Slater
Mirboo North will come alive with the sights and colours of an Italian piazza on Sunday as a band of traditional medieval flag throwers display their talents for the first time in Victoria.
The troupe of 14 flag throwers will perform as part of the town's fourth annual Italian Festa in Baromi Park in celebration of the nation.
Event organiser Rosie Romano said she was delighted when the Sbandietori di Faenza flag throwing troupe contacted her to ask if they could be part of the community festival.
"Two years ago my husband and I were on a tour of Tuscany. We were sitting in a piazza in a restaurant at night and we heard drums playing," she said.
"Then we saw 200 townspeople come marching in wearing intricate medieval performance costumes.
"We heard trumpets blowing and they came out with these amazing skills in a spectacular display."
Flag throwing harks back to the medieval battlegrounds of Rome and Tuscany where each army used flags to represent their own colours, symbols and coat of arms.
Ms Romano said flag throwing was now a competitive display between towns in which troupes carried huge flags and manoeuvred them in complex patterns, tossing them high into the air.
"This will be a highlight performance. It's not an easy thing to do as these performers are very skilled," she said.
This year's festa will feature more than 40 food stalls with fresh handmade tastes from across Italy as well as cooking displays and demonstrations from Nonna's Secret Recipe Book.
Ms Romano said there were only 400 copies left of the recipe book which was the feature of last year's event, published to pass down the traditional knowledge of Italian homestyle cooking.
She said more than 15,000 people attended last year's event including some who travelled from across the state.
"In a traditional Italian family, they will feed you and give you a big hug. We want everyone to feel a big warm Italian embrace and feel welcome and enjoy the day," Ms Romano said.
Visitors can enjoy a full program with a live stage featuring live music, dancing and comedy, and wander around more than 70 market stalls.
The Mirboo North Italian Festa will be held on Sunday in Mirboo North's Baromi Park.