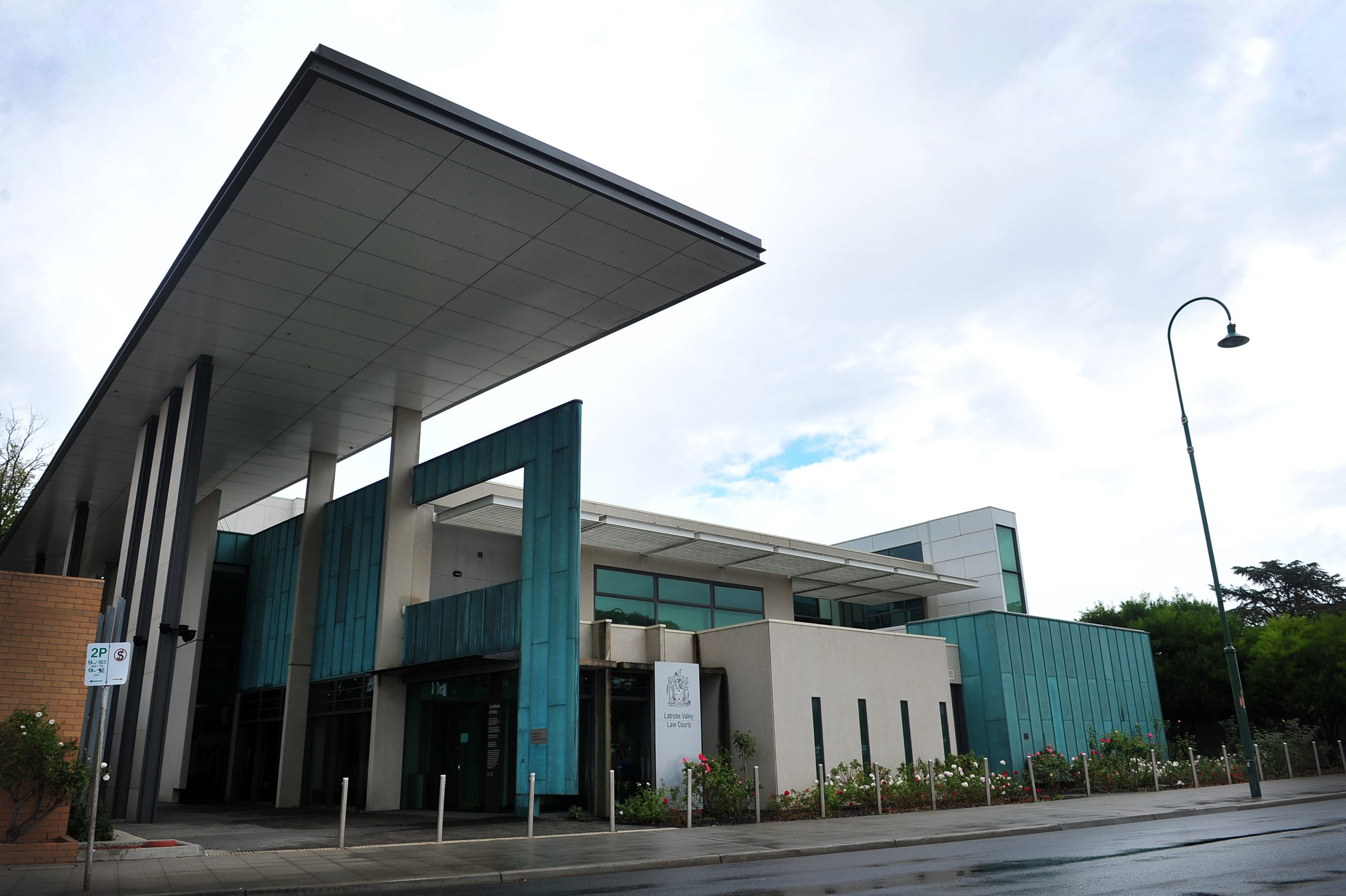 Bryce Eishold
A man who went on a four-week violent crime spree across the Latrobe Valley last year has been sentenced to seven years behind bars.

Jesse Proctor, 21, faced the Latrobe Valley County Court on Wednesday after he was charged with offences including theft, burglary, attempted carjacking, and conduct endangering life for incidents dating back almost 12 months.
The court heard Proctor went on a four-week "crime spree" between March 14 and April 9, 2018 where he stole fuel, vehicles and property and managed to evade police on multiple occasions.
He was arrested on April 9 after attempting to carjack a woman in Leongatha, and another woman a short distance away who had her two children in the car at the time of the incident.
In the hours leading up to his arrest, the court heard Proctor reached speeds of up to 203km/h after crashing a stolen car into two parked cars on McCartin Street, Leongatha before all three vehicles were "engulfed in flames".
The court heard Proctor had caused significant stress and trauma to the victims, including the woman driving with two children who has since experienced anxiety, sleeplessness, loss of trust and other mental and emotional difficulties.
Judge Howard Mason told the court Proctor had an "extensive" criminal record, first appearing in a children's court for a string of violence and criminal-like offences at the age of 12.
The accused had also faced time behind bars for a number of burglary, theft and violence-related offences and had been released from custody only weeks before he went on the four-week crime spree.
Judge Mason said Proctor was raised in an "unsettled" household, attended three primary schools where he was "always in trouble", had been unemployed for most of his life and had a long-standing, chronic drug addiction.
The court heard Proctor, who was supported in court by his mother and several other people, stole vehicles at Warragul, Newborough, Drouin, Traralgon, Hedley and Longwarry and was driving while disqualified during the incidents.
He was sentenced to seven years behind bars, with a minimum of four years, and disqualified from driving for six years.