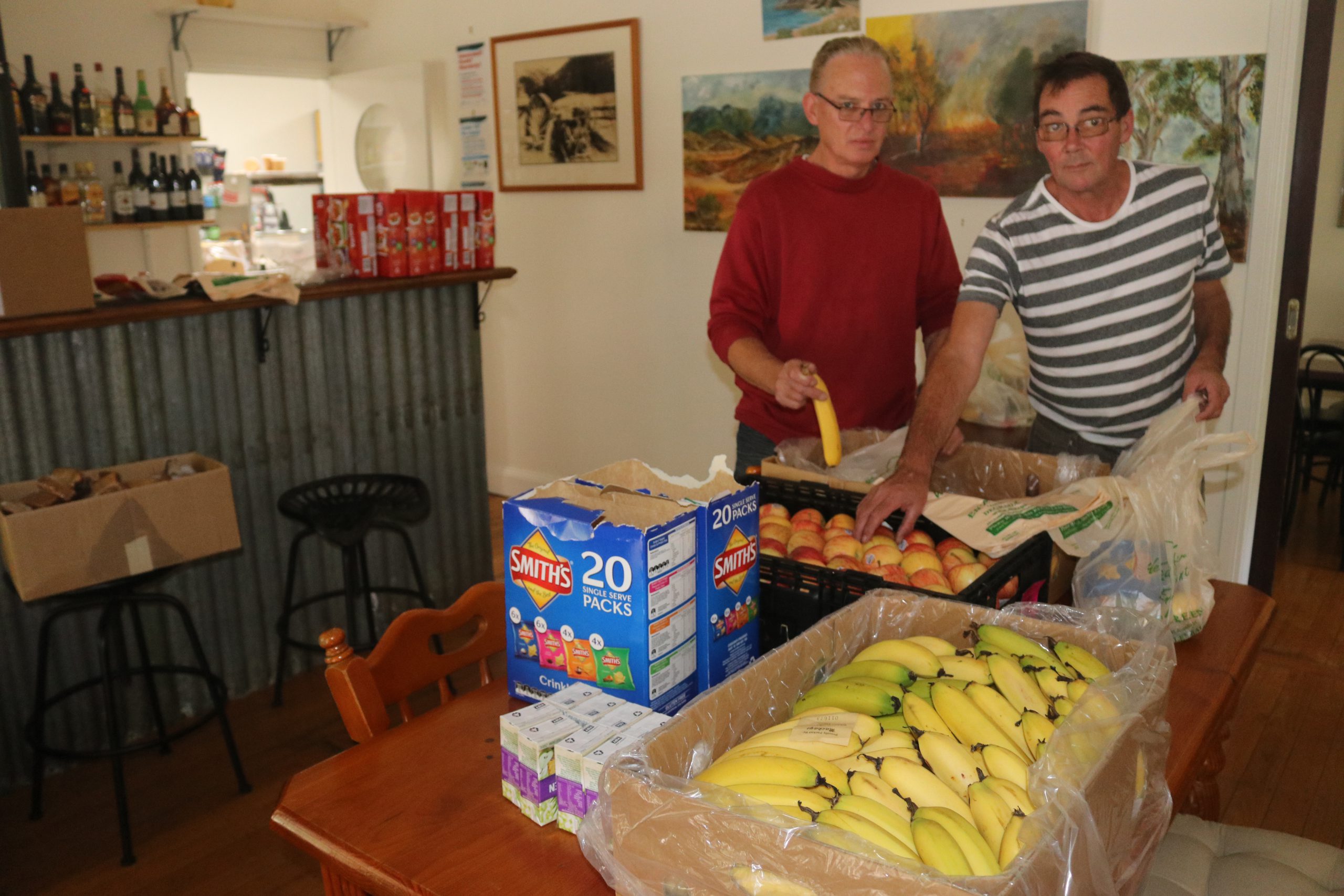 Michelle Slater
Walhalla businesses are getting back on their feet after the town was closed to fire attack a couple of weeks ago, and they are inviting day trippers and tourists to visit the historic gold-era village.
Walhalla General Store owners Chris Jennings and Gavin Rickards are some of the local businesses catering for the 400-odd firefighters stationed around Rawson.
Mr Jennings said they are both up at 3am every morning to make 150 lunches for hungry firefighters, including 300 salad rolls, fruit, juice and a snack, which gets picked up by 7am. Other businesses around the Valley are providing dinners and accommodation for ground crew and incident controllers.
Fire crews can be seen popping in and out of Walhalla as they secure fire-damaged areas and work on the main fire perimeter which was made secure on Monday evening.
"A few businesses have remained closed to cater for the firefighters. It's 10 hours a day of work for us. The crews have given us business. Without them, we'd have no business at all," Mr Jennings said.
"They've been very good at communicating with businesses and have been very cooperative. They ring us to see if everything is okay and that we are coping with the workload."
The town was opened only to locals for a few days after fire came right up to the edge of the mountain village but visitors came trickling back in when the road and tourist operators re-opened.
Walhalla post mistress Sue Biddiss said the Chinese Gardens camp ground was already fully booked for the Labour Day long weekend and filling up for the Easter holidays.